An interview with Hamed Pakdel, the goal-scoring striker of the Persepolis team after a sweet win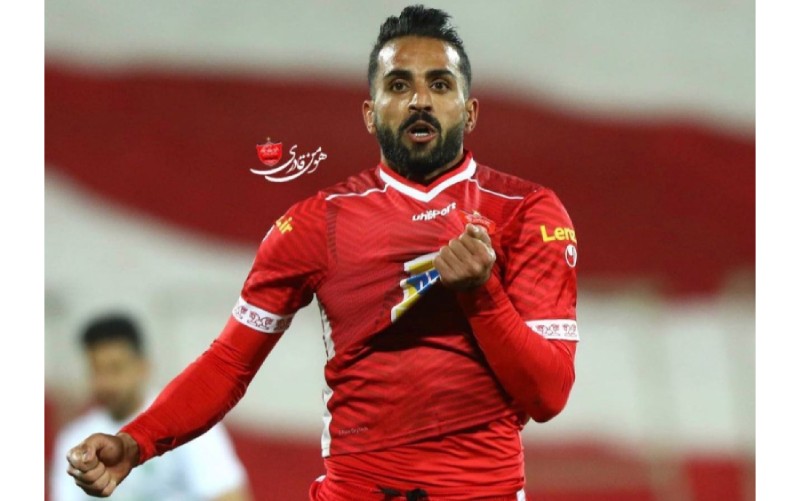 According to Khabarozshi, Persepolis did a great job in the 25th week of the 21st League and while it was reduced to ten men from the 32nd minute with the dismissal of Amid Alishah, it managed to win a sweet victory against Pikan. The first goal of Persepolis in In this match, Hamed Pakdel scored in the 16th minute to start his team's first victory in the new year.
In this regard, we had a conversation with Hamed Pakdel, which is worth reading.
First of all, congratulations on this victory. Did you think you could defeat Team Pikan with ten people?
After being reduced to ten players, we played with our heart and soul and luckily we were able to get three valuable points. If we play like this in the remaining 5 matches, we will undoubtedly get the necessary results.
Tell me about the goal you scored.  Maybe if you didn't have 10 players, you could still score.  Are we right?
The victory of the Persepolis team is more important than anything else. Whether I score or another player is the next priority. Of course, it is natural to be happy about the goal I scored. I came to my favorite childhood team with a lot of motivation, but I got a bit unlucky and the injury took away important games from me. However, I hope that with the trust of the Persepolis coaches, I can be an effective player for my beloved team in future matches.
What was the role of Persepolis' spectators in recording this victory?
Persepolis spectators who left no stone unturned.  The same slogan "Persepolis with zeal" pushed us forward.  It is a blessing to have such fans and we are very happy to see the spectators in the stadium again this gives a lot of energy to the Persepolis team and helps us to play to win under any conditions.
What percentage of chances do you have for the championship of Persepolis?
It's hard work and we go game by game. Of course, it cannot be hidden that after the ten-man victory against Pikan, we will face the opponents with better conditions and less stress. You can't put a percentage on the chance of winning in football, but I have no doubt that if we can win the next 5 games by God's hope, we will win the Premier League.