How to become more productive at work? Matt West and Matt Cook share 5 tips for enhancing your mindful productivity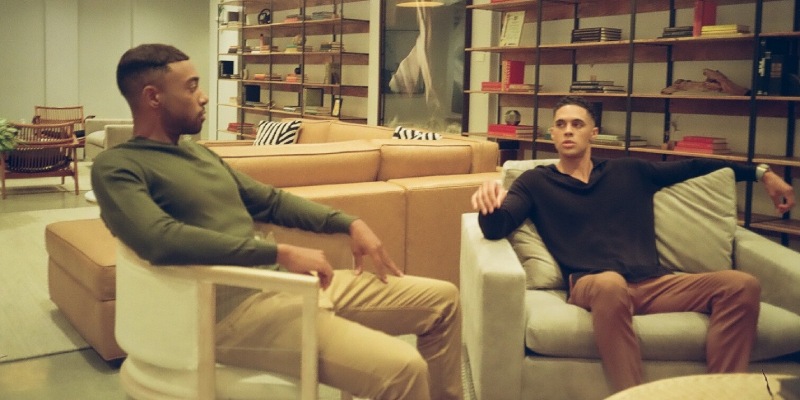 We have all experienced days when finishing our assigned tasks just seems impossible. Yes, we are talking about days when we lack the motivation to do even the simple things, directly affecting our productivity. However, if we want to become entirely successful in our careers, it is imperative to step up our game at work. It is quite common to get distracted at work. The reasons may vary – it could be the continual commotion of people, access to the internet and social media, etc. Of course, a dull and drab work environment can also affect work efficiency. This means that too much silence or noise can decrease productivity.
All around the world, the age-old conundrum confronting both employees and employers is "How to be productive at work?" No matter where you work or what you do, you're constantly seeking new methods to be more efficient and earn the career growth you desire. But what does productivity entail in practice? Working longer hours or checking off more items on your to-do list doesn't necessarily translate into being more productive. If the task assigned to you is done on time and has no errors, it can be assumed that your productivity level is pretty high, almost perfect. However, spending more hours at work and trying to do things that are humanly not possible can turn out to be disastrous. After all, you are human and not a machine. Psychologist and mental health expert Matt West advises everyone to prioritize their mental health above anything – whether it is office work or any other chore assigned to them. According to him, countless employees around the globe suffer from depression and stress due to their workload. Having two Master's Degrees in Psychology, the Los Angeles-based expert stresses on the importance of mental issues in the workplace.
Realizing how work-related stress can wreak havoc on one's overall well-being, Matt West, along with Matt Cook, founded Boom Journal, which is a digital mental wellness company. It offers guided mindful journaling, training, and mindfulness for its users. Both Matt West and Matt Cook are genii who believe productivity depends on the conditions and environment of the workplace. They share 5 tips for enhancing your mindful productivity…
Set small goals.
Have you ever noticed that breaking a project into smaller components can help you accomplish it more quickly and efficiently? Business owners, professionals, and independent contractors frequently work on lengthy projects that take months to finish. To retain accuracy, efficiency, and quick deliverability, break a project into smaller sections rather than completing it all at once. Implementing such a technique can reduce stress, anxiety, and pressure. It makes it easier to keep track of daily work and less intimidating to take on bigger projects.
Don't be a robot.
Everyone has come across someone who always seems to get things done, no matter what. They might be a buddy or colleague who tends to finish their work before the deadline. They raise the bar unimaginably high. Such a person is referred to as a robot or machine, as an average person is capable of getting things done in a particular timeframe. Of course, they come into the limelight, and we all envy the appreciation they get. Matt West advises such people to take a breather and take their own sweet time to complete any task. When you start working like a robot, it will certainly wreak havoc on your mental health.
Stop multitasking.
Matt West suggests avoiding multitasking at the workplace. When you multitask, it may appear that you can get more done because you're working on several things simultaneously. However, that is not the case and is, in fact, the exact opposite. Research shows that juggling multiple tasks at once can affect productivity, and switching between them might take up to 40 percent of a person's time. This is because doing different things at the same time interferes with your ability to focus and concentrate. Prioritize your work and keep the distraction away while working. Try disabling your notifications and check your messages only at predetermined times compared to reading every email or text you receive.
Take breaks.
There is no harm in taking short breaks during work. Matt West and Matt Cook have thoroughly researched what workplace stress is all about and how one can deal with it. According to them, an individual can focus better on their work if they are able to take a short break and refresh their minds. Taking breaks, whether it is a stroll, a trip to a nearby coffee shop, reading a magazine, or a chat with a coworker, can significantly improve your work performance. Working for extended periods without a break can hinder your efficiency.
Plan your entire day.
Planning out your day helps you focus on your daily tasks at work. When you complete one task and check it off your to-do list, you feel more satisfied and accomplished. In short, it will boost your overall efficiency. Thus, making a to-do list is a great way to maximize productivity at the workplace or at home. Though it is good to keep track of your day-to-day activities, it is important to remember that you might need to modify your schedule depending on your work.
You have many things you want to accomplish each day when you wake up. However, after some time, you might get sidetracked, concentrating on chores that are unimportant or just delaying them. There is a good chance such mood swings can be altered by stress, depression, and anxiety. Taking care of your mental health is essential to not just be productive but also be happy. And mental health app, Boom Journal, can help you enhance your mental health, while the guided mental wellness feature allows you to develop healthy thought patterns while increasing your positivity and productivity!