Interesting Facts about Rasuna Said; Google Doodle celebrates the 112th birthday of an Indonesian National Hero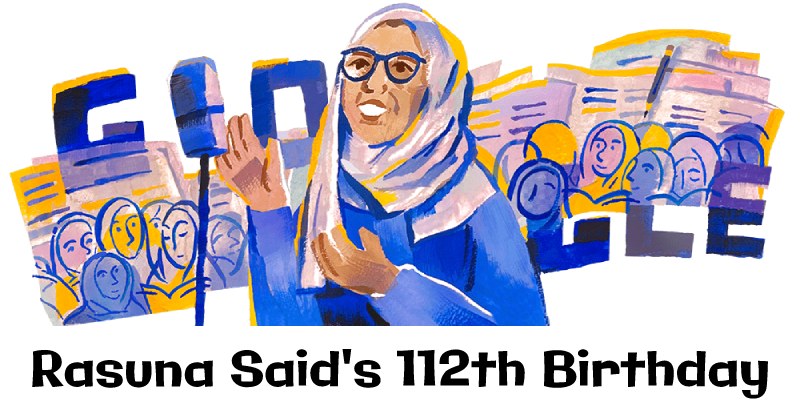 Google celebrates the 112th birthday of Rasuna Said, recognized as the Lioness of the Indonesian Independence Movement and remembered as an Indonesian national hero, the ninth woman to get the honor with Google Doodle on September 14, 2022. Here are some interesting and fun facts about Rasuna Said.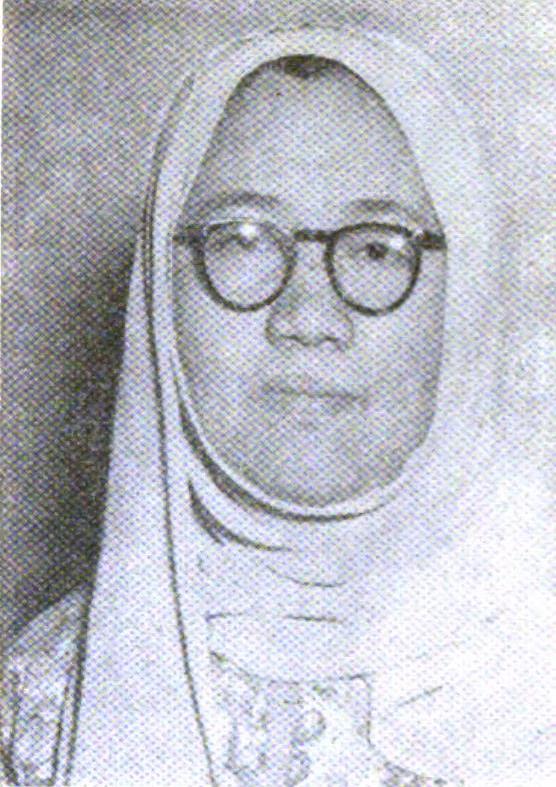 Who was Rasuna Said?
Personal
Birth date: 14 September 1910
Birthplace: Dutch East Indies Maninjau, Agam, West Sumatra, Dutch East Indies
Died on: 2 November 1965 (aged 55)
Death place: Indonesia Jakarta, Indonesia
Other names: H.R. Rasuna Said
Known for: National Hero of Indonesia
Interesting Facts about Rasuna Said
Hajjah Rangkayo Rasuna Said was born in Maninjau on 14 September 1910. She grew up in the house of her uncle as her father's work frequently removed him from home.
Unlike her siblings, she attended a religious, instead of secular, school and later moved to Padang Panjang, where she attended the Dininyah school, which combined religious and secular subjects.
In 1923, Rasuna Said became an assistant teacher at the recently established Diniyah Girls School established by Rahmah El Yunusiyah, yet got back to her hometown three years after the fact after the school was obliterated by an earthquake.
The researcher Peter Post states that Said was asked to resign by Yunisyah because she was teaching political subjects to the students, which Yunisiyah forbade. She then studied for two years at a school connected to political and religious activism and attended speeches given by the school director about nationalism and Indonesian independence.
In 1926, Rasuna Said became active in the communist-affiliated Sarekat Rakyat (Peoples Union) association, which was dissolved following a failed communist uprising in West Sumatra in 1927. The next year, she became a member of the Islamic Union Party, ascending to a position in the leadership of the Maninjau branch.
In 1926, Rasuna Said was invited to join the Sarikat Rakyat, or People's Movement followed by Islamic Movement in 1930 which led her to organize the Persatuan Muslim Indonesia (PERMI) which was critical of Dutch expansionism and its unfair treatment of women.
Following its foundation in 1930, Rasuna Said joined the Union of Indonesian Muslims (Persatuan Muslim Indonesia, Permi), an association because of Islam and nationalism. Yet again that following year, Rasuna who was teaching in Padang Panjang, found employment elsewhere after a disagreement with her employer as Rasuna had been teaching her students the requirement for political activity to achieve Indonesian independence, and moved to Padang, where the Permi leadership was based. There, she established a school for girls.
Google Doodle celebrates the Indonesian novelist NH Dini's 84th birthday
Rasuna Said learned at a Permi teacher training college in Padang for four years. She likewise worked as a columnist, writing articles criticizing Dutch colonialism in the Raya college journal.
In 1931, Rasuna moved to Padang to launch a women's division in PERMI. It focused on opening literary schools for girls generally all through West Sumatra. In 1932, Rasuna was arrested for revolting against Dutch rule. Thousands went to her preliminary in Payakumbuh in 1932. Her defense speech was inspiring and given without hesitation.
At 24, after her release from jail in 1934, Rasuna Said started her journalistic career and composed for a college journal called Raya. Throughout the next few years, she opened up additional schools for girls and talked in the interest of countless Muslim women's groups.
In 1938, Rasuna Said moved to Medan, then got back to Padang after the Japanese attack on the Dutch East Indies. In 1943 she joined the strongly nationalist Giyūgun military volunteer force, which had been established by the Japanese in Sumatra. She assisted with establishing the women's section, Hahanokai.
After the 17 August 1945 declaration of Indonesian independence, Rasuna Said worked with pro-republic associations, and in 1947 became a senior member and head of the women's section of the National Defense Front (Fron Pertahanan Nasional). She later joined Volksfront, which was a component of the Struggle Union founded by nationalist-communist Tan Malaka.
Rasuna Said was likewise a member of the Sumatra Representative Council (Dewan Perwakilan Sumatra), and in July 1947 became a member of the Central Indonesian National Committee (KNIP), the provisional legislature. In front of the body's 6th session in 1949, she was delegated to the KNIP Working Committee representing Sumatra.
In 1945, after working eagerly to impart nationalism and anti-colonialism through her writing, Indonesia acquired its independence. In 1974, Rasuna has proclaimed a National Hero of Indonesia for her services.
In 1950, Rasuna Said became a member of the Provisional People's Representative Council. In 1959 she was elected a member of the Indonesian National Advisory Council (Dewan Pertimbangan Agung), a position she held until her death in Jakarta in 1965.
At the point when Rasuna Said moved to Padang in 1931, she was daunted to observe that women were banned from education and active politics. There she established a school and established a Permi section for women and girls.
By 1933, Permi, which had been established by younger activists who supported women's right to religious education, had a great many female members.
Rasuna Said died in Jakarta of breast cancer on 2 November 1965. She is buried in the Kalibata Heroes Cemetery in South Jakarta.
On 13 November 1974 was proclaimed a National Hero of Indonesia for Rasuna Said's services to the battle for independence by president Suharto, only the ninth woman to have concurred with this honor. (Jalan H.R. Rasuna Said), one of the main arteries in Jakarta is named after her.
Being politically active herself earlier and after Indonesia's independence, Rasuna Said became a member of different political associations and later served as a member of the Provisional People's Representative Council and the Supreme Advisory Council under Sukarno's residency. Because of her contribution to Indonesia's battle for independence, she was remembered posthumously as an Indonesian national heroine.