B.O.Y (B3t On Yours3lf) – Raising the bar in the vast world of hip hop music.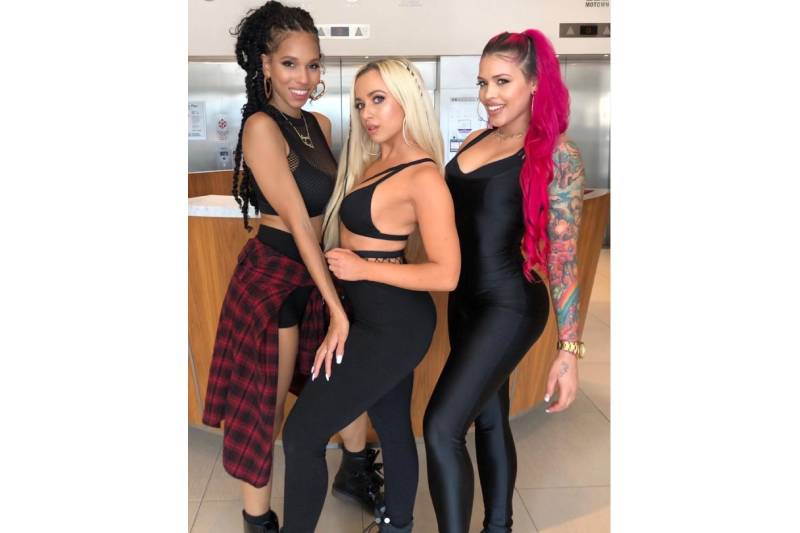 The trio Charlie, AK and Porsha have become successful hip hop recording artists and rappers, a feat only a few women have achieved in the world.
No matter how much ever we talk about different people coming from different parts of the world doing the 'different', it always feels much more discussions are needed around them so that it can influence and impact many others, especially women to need that extra push to believe in their dreams and listen to what their heart seeks. The music industry of the world so far has welcomed innumerable talents, and most of the times, we have heard about men achieving staggering heights of success as hip hop artists. However, the tables are turning, and for the better. Fortunately, many women have come out to make it huge as hip hop artists and this in itself is a great sign of growth for the industry. B.O.Y – B3t On Yours3lf is one such rising red-hot new hip hop group, which consists of three mesmerizing beauties and talents named Charlie, AK and Porsha. This group has been making a lot of buzz with their buzzworthy songs and has made people and hip hop music lovers go gaga over their tracks.
The trio has been making some foot-tapping and impressive tracks and represents Providence, Los Angeles and Tampa. They walked along many twisted roads and saw many ups and downs only to meet one another and create the brand B3t On Yours3lf. Charlie, AK and Porsha have created songs that exude their unapologetic forward-thinking attitude and strong-mindedness, giving some classic R&B vibes and energy so vivacious that it instantly hooks people to their songs.
The trip proudly says that they are the female versions of what men have been doing all these years in the hip hop music scene. Each of them has a kind of rawness with their voice, which compels people to listen to them and sway on their tracks. Their recent song "They Like" exudes their passion for hip hop, giving a very sexy and high-energy vibe. Their different energies have amalgamated beautifully together and have taken the hip hop music scene by storm in just a few years.
The kind of momentum Charlie, AK and Porsha's songs under their group B.O.Y has created, it has inspired so many other women talents in the world in ways more than one. Their music is available on streaming giants like Apple Music, Spotify, YouTube, etc. Find out more about the insanely talented girl rap group from Instagram @b3tonyours3lf.