Balacia Custom Diamond Engagement Rings as Affordable As $2,750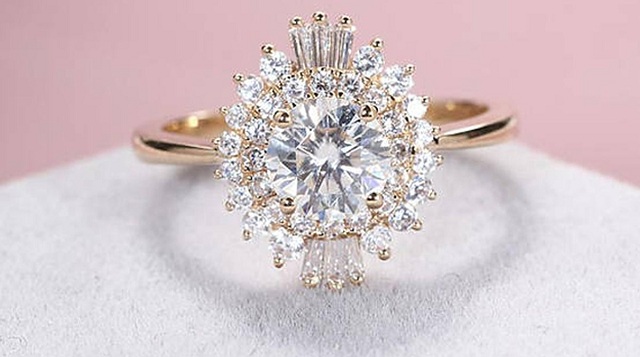 Planning a perfect proposal or choosing the engagement ring, we wonder what could be more stressful? If you are ready to take the next step in your relationship, you cannot do away with finding the best engagement ring for your fiancée. But the financial implication of making a diamond purchase is huge. Although diamonds are definitely a girl's best friend, not many know how to identify a real diamond. That's when lab-grown diamonds become an absolute savior. Over the last few years, lab-grown diamonds have had growing popularity. They are a perfect alternative to mined diamonds.
What is a lab-grown diamond?
As the name suggests, diamonds that were grown by scientists in a lab is called lab-grown diamonds. Visually, it's hard to differentiate between a lab-grown diamond and a mined one. They essentially have the same chemical make-up. Lab-grown diamonds are brighter and whiter with the highest purity rating from non-profit gemological institutes. Also known as synthetic diamonds, they are made up of pure carbon, crystallized in anisotropic 3D form. Recently, there has been a huge shift in the purchasing behavior of diamonds, especially amongst the younger generation. Over the last few years, there has been a sparkling rise in lab-grown diamonds versus the mined ones. Let's take a look at some of the key benefits of considering lab-grown diamonds for your engagement ring.
Benefits of lab-grown diamond
Environmental sustainability
Unlike mined diamonds, lab-grown ones don't posses a threat to the environment. Diamond mines are among some of the largest holes dug. Colossal amounts of fossil fuel and heavy machinery are used to mine diamonds. Whereas lab-grown diamonds are environmentally sustainable and are usually produced using renewable energy.
Superior quality
When you are looking to purchase a custom engagement ring for your loved one, quality is a key factor for consideration. Depending on the environment in which natural diamonds grew, they may have impurities in them. But with lab-grown diamonds are created in a controlled environment.
Cost-effective
Natural diamonds are a huge investment whereas lab-grown diamonds are cost-effective. They can help reduce up to 40% of your purchase cost. With the savings, you could shop for a larger or higher quality diamond with a custom design.
Known origin
If you are buying a natural diamond, it's almost impossible to know the origin. In the last few centuries, over 6 billion carats of diamonds have been mined. Most of it was before 2003, implementation of the Kimberley Process.
Coloured diamonds
Coloured natural diamonds are a rare find and super pricey. But, you could get your hands on lab-grown coloured diamonds for a fraction of the cost. In comparison to the natural diamond, they are pure, bright, and have a steady colour.
Besides being eco-friendly and affordable, these synthetic diamonds are fully vegan. If you are looking to buy a custom engagement ring without breaking a bank, this is it. As experts in the industry, we specialize in high-quality lab-grown diamonds. Balacia lab-grown diamonds start from as little as $2,750. Explore our stunning collection and we promise you will not find one low-grade diamond.