Behind The Spotlight: Premier Concert Promoter Tom Taylor Discusses What It's Like Working with Rising Music Star Leon Budrow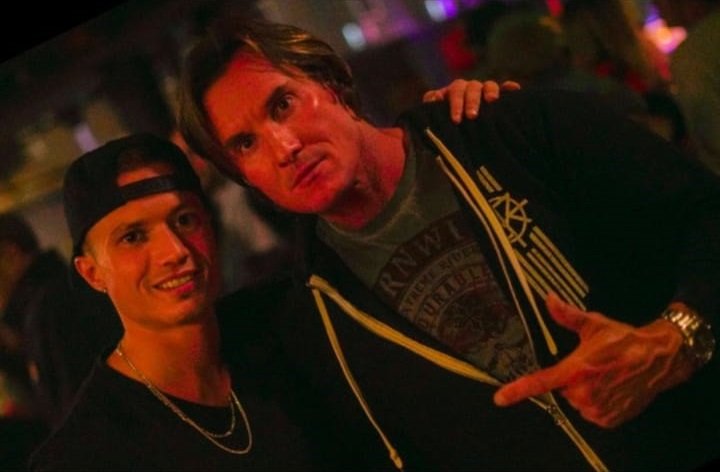 Actor. Model. Wrestler. DJ. Promoter. Producer. There's not much that Tom Taylor hasn't done within the entertainment industry. Having worked with some the music scene's biggest stars, concert promoter Tom Taylor has done it all.
With so much experience, Tom Taylor has a very good eye and ear for talent. As a promoter, Taylor often provides local musicians the opportunity to open for some of his national acts, helping many upcoming artists begin their performing journeys.
No one can attest to this more than pop artist Leon Budrow, as the rising star began his career as brand new talent discovered through the opportunities provided by Tom Taylor.
Having known Budrow for a little over two years now, it wasn't long ago that Leon reached out to Tom as a complete stranger looking to book a music gig.
"At the time I had no music experience. All I wanted was a shot." Budrow explains, as he recalls reaching out to several venues. "I contacted every venue on Aaron Carter's tour, but only one person gave me a call back. That person was Tom Taylor."
With just nine days before the show, Taylor took a chance on Budrow and gave the undiscovered artist the opportunity to open up for Aaron Carter in Easton PA.
"Leon not only crushed his ticket sales, he practically stole the show" Taylor recalls of the event.
Following the success of the Aaron Carter show, Taylor continued to book Budrow for more shows, including performances with Drake Bell, Ghost Face Killah of Wu Tang Clan, Ryan Cabrera, O-Town, Chris Webby, Kira Kosarin and Ginuwine. With each show, Budrow continued to impress.
"He's got it all, the rapping, the song writing, the stage presence, he is the total package. Going by the ticket sales and the cheers, their love for Leon speaks for itself"
With business being business having worked together on several shows, Budrow and Taylor have also developed a friendship outside of the industry. In fact, Taylor and his close friends brought Budrow into their personal group "The Four Horsemen"
"It's fun to lay raps down with each other." Budrow states of the group. "Whenever we are out and one of us isn't able to make it we always make fun of each other with wrestling type insults."
Despite "working too much" as Taylor describes of Budrow's hard working schedule, Leon always makes time to attend Taylor's events. As one of the cities most popular DJ's and promoters, Taylor hosts some of the best events around. Regardless of his busy schedule, Budrow makes it a priority to always makes an appearance at any event Tom is holding.
"It's a shame everything closed down due to the pandemic" Budrow states. "I really enjoyed going to Tom's events, especially when he is DJing. Nobody gets the crowd moving like Tom does. Anytime he is DJing at the casino or anywhere else for that matter I always make it a point to come by."
"I can't wait for things to open up again so we can get back to the swing of things. Tom's 80's Trivia Night's at the Casino were so much fun, I can't wait for things like that to come back"
As Philadelphia's Magic Mike, Taylor knows exactly when to drop Budrow's cornerstone dance song "Pony" a track which Budrow can't help but dance to anytime it comes on.
"He always plays it at the perfect moment to surprise me." Budrow states. "I remember I was at Tom's Zombie Ball Halloween Event this last Halloween. I was wearing my Magic Mike Outfit and he was perfectly dressed as Thor. He asked me to go upstairs to take some pictures for him and as I'm up there, he swings his Hammer and points straight up at me as he hits play on "Pony."
"He then shouted me out on the mic, so I had to tear up the dance floor. It was really funny how he set that up" Budrow laughs as he recalls the night.
With so many memories and such a strong bond developed over the last couple years, Taylor, the star and co-producer of the wrestling themed horror feature film "Masked Mutilator" says the best is yet to come as the two stars plan to film the hit movie's sequel together.
"I can't wait to do a movie with Tom." Budrow states. "I love acting. Whether its the "Masked Mutilator" Sequel, a short film or a music video of some sort, I'm really looking forward to working on some sort of movie project with Tom."
Budrow and his friends were so excited for the release of the original Masked Mutilator feature film, they held a premier party for the movie with Tom as the guest of honor.
"We all love Tom, he's one of a kind. It was a really fun night with the movie premier. We had a "Masked Mutilator" cake and everything, it was really cool."
When asked about Budrow's career, Taylor confidently expressed that he see's Budrow really taking off, especially when he drops a hit music video. "As soon as his video drops he is gonna blast off. Like I said he has it all – the looks, the talent, the drive, the desire, the songs, and he is a true friend and good guy which is hard to find in this day and age*
Budrow and Taylor clearly share similar sentiments of love and respect for one another. With each describing the other as a "stand up guy that will always have your back" the two are excited to get back to work and return to show business soon. That said, Budrow leaves us with just one small question to ponder..
"Where's Rob?"