Ben Armstrong Opens Up On What Led Him to Start BitBoy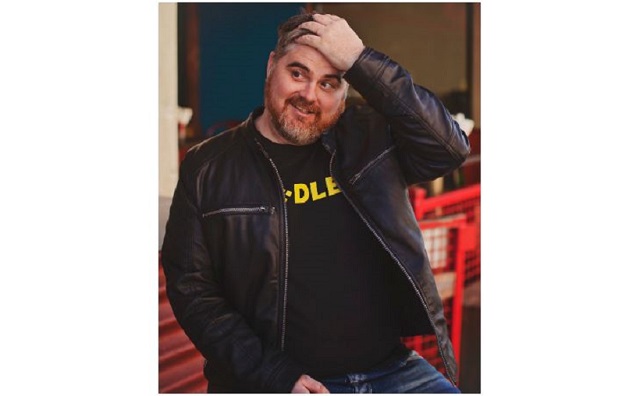 It's not easy to become a successful YouTuber. And it's certainly not easy to amass 2.4 million followers on TikTok. But Ben Armstrong, one of the most well-known names in the crypto industry, has managed to achieve all this with his experience and knowledge about the crypto market. We consider ourselves lucky to have him with us today.
Q: Mr. Armstrong, thank you so much for talking to us today. We would like to know about your career in the crypto industry and what prompted you to start a YouTube channel?
A: First of all, a big thank you to you guys for inviting me here today. My interest in the crypto industry goes back to 2012 when I had made my first investment in Bitcoin. I wanted to make it big in this industry, considering I had studied so much about it. But it wasn't to be. My investments didn't provide the returns I had expected. I ended up losing a lot of money. And I feel it was a blessing in disguise for me. It allowed me to study more about the market and come up with starting a crypto channel on YouTube where I can share my views about how the industry works so that new traders can gain knowledge about the best way to get started in crypto trading.
Q: Can you tell us what BitBoy Crypto is all about?
A: My channel is called BitBoy Crypto, and it's one of the most popular channels on YouTube among crypto traders. I started this channel in 2018. It was my way of keeping the crypto community updated about the latest news in the crypto industry. I think many investors trade emotionally instead of checking the market conditions. This often results in huge losses and sometimes, even bankruptcy. I guess my channel will help investors know about the market, explore new coins, and sharpen their trading skills rather than make blind judgments when trading.
Q: We also know that you are a podcaster. Tell us something about that.
A: My podcast was also on cryptocurrency. It was called Beards and Bitcoins. But I recently had the last episode because I wanted to invest more time into my YouTube channel as it has a growing demand for updated news on the crypto market. It was becoming difficult for me to handle both podcasting and managing my YouTube channel. Although I love podcasting, I had to give it up for now.
Q: How do you manage to stay on top of everything in the crypto industry?
A: The crypto industry is such a massive market where you need to do constant research on the various digital currencies and the things that happen behind the scenes, such as new government regulations concerning crypto. We have to follow up on world news because they significantly affect the rise and fall of currency prices. Moreover, no investment strategy works for sure due to the volatile nature of the crypto market. The more I study, the more I learn to develop new techniques that can help investors.
Well, thank you so much for your time, Mr. Armstrong. It was an honor talking to you. We wish you all the best for your YouTube channel. May it continue to get more subscribers and become the best channel for crypto enthusiasts.