Luxe VVS Jewelers Owner Explains How People Can Customize Diamond Jewelry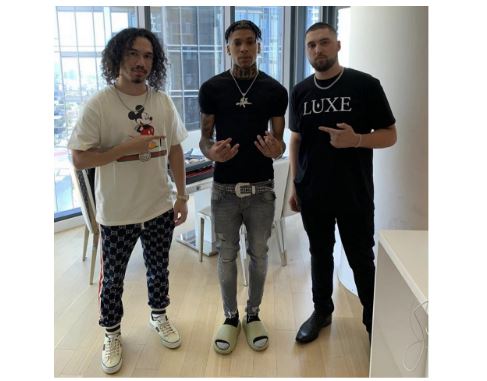 Coming across a diamond jewelry brand that allows customers to design their jewelry pieces is like finding a needle in a haystack. This is precisely what enables Luxe VVS Jewelers to stand out among its competitors and be in position as one of the fastest-growing jewelry brands in the US. What made it all possible? We'll know everything from the owner of this prestigious brand, Brandon O'Neal. It's a privilege for us that he could take some time out from his busy schedule and talk to us today.
Q: Mr. O'Neal, what made you choose the luxury fashion industry?
A: First of all, thank you for having me here. It's great to talk to you guys. Well, my background is in social media advertising. I was not a jewelry guy at all. But in one of my digital marketing campaigns, I had to help customers get better deals and increase their bottom line. I realized that luxury brands, especially celebrity jewelers, had sky-high prices for their products that didn't offer much value. That prompted me to develop an idea to have a similar business where we could provide high-quality jewelry without marking up the prices to the point that only the super-rich can afford them.
Q: Luxe VVS Jewelers makes customized diamond jewelry. Can you walk us through the process?
A: The process is simple. You fill out a form from the website. It will ask questions like the design you have in mind, your approximate budget, your name, and your contact number. One of our representatives will call and note down the specifications of your design and give you a rough idea of the piece of jewelry's final cost. The cost depends on the size and dimensions of the jewelry. Once you are sure about the amount, you need to send your design after making the payment.
Our celebrity jewelers make sure that they match your custom design. They send a 3D model of how your piece of jewelry will look like. If you approve, they start bringing your design to life. A quality-check team rigorously tests the final part before shipping. Once that is over, we will deliver your custom jewelry straight to your doorstep.
Q: That's interesting. And what type of payment methods do you accept?
A: Interested customers can make a small deposit at the time of sending their design. We accept bank wire, Zelle, CashApp, and Apple Pay right now. Once we ship the 3D artwork of your finished design, you can send the rest of the money because we know the final amount of the jewelry.
Q: Do you have anything to say to people who still don't know about customized diamond jewelry?
A: We are confident that you may not want to buy pre-designed jewelry from other stores once you start designing your jewelry. Luxe VVS Jewelers allows your creative juices to flow so that you can wear exactly what you want. We want you to make the most of this opportunity.
It was a pleasure talking to you, Mr. O'Neal. We hope that your brand continues to grow in the US and beyond. Thank you.