Brazilian barber Thiago Maya reinforces the city's representation in the barbershop world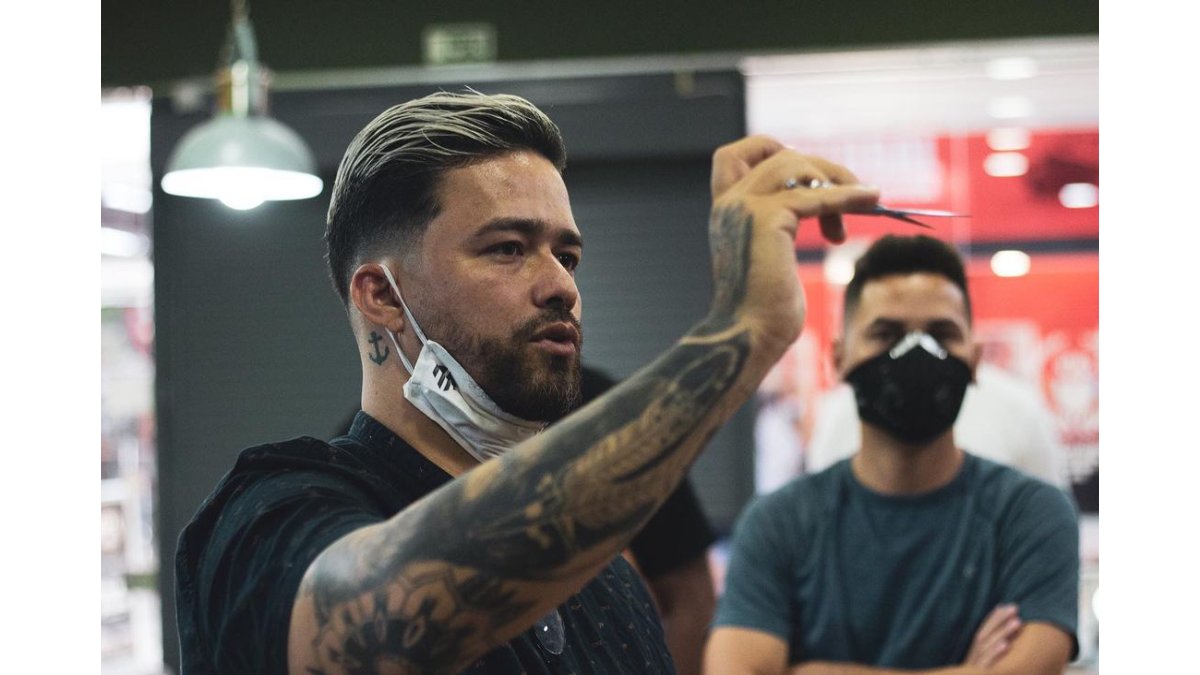 It is in the art of barbering that Thiago Maya finds his vocation. In and out of the country, the barber who makes sure to always carry the name of Setúbal wherever he goes is once again qualified for the final of the National Barbers Championship and has on his agenda for this year the presence at the World Barber Championship.
The city of Setúbal/Portugal has been represented by barber Thiago Maya, who is once again qualified to attend the grand final of the National Barber Championship and was also recently invited to participate in the World Barber Championship.
"I'm going to participate in the grand final of the National Barber Championship, in one of the biggest cosmetics fairs in Europe, just like last year, with the novelty that I will also be in April representing Setúbal in the World Barber Championship," says Thiago Maya.
The semi-final of the Challenge CACP BarberShop – Campeonato Nacional de Barbeiros took place on February 24th, at Fórum Luís de Camões, in Amadora, and Thiago Maya had Ricardo as his model. "I did a modern cut, a beard, basically a freestyle on the spot, something more spontaneous of my own making. I put my personal touch on the work I did," he explains. "It was a great pleasure to participate in this competition again and come out with such good results, knowing that among the forty-three participants, I was one of those selected. The twenty finalists in this event will be present at Expocosmética on March 31 and Thiago is one of them. He takes with him the desire to win: "I hope to be champion this year in all categories. I am working for that. If I've reached this point once again, I want to honor Setúbal and bring that prize".
In turn, the World Barber Championship, a competition in which he will also participate this year, is the first world championship for barbers that brings together professionals from ten countries and where Portugal is present. From each country, a national winner will be selected to compete in the grand final. This event, which will determine who is the best barber in the world, will take place in June, in Lisbon, and that is where Thiago Maya intends to go.
Thiago Maya was last year's national champion, after winning first place in the best beard styling category, in the Challenge CACP BarberShop – National Barbershop Championship, which took place in Expocosmética, in Exponor, Porto. In addition, the barber who represents Setúbal also achieved second place in the overall classification, in a competition whose main objective is to generate recognition of the barbering profession and promote new talents in the market.