Bronx Hip Hop Artist Sha-Bengez Adds New Dimension to Music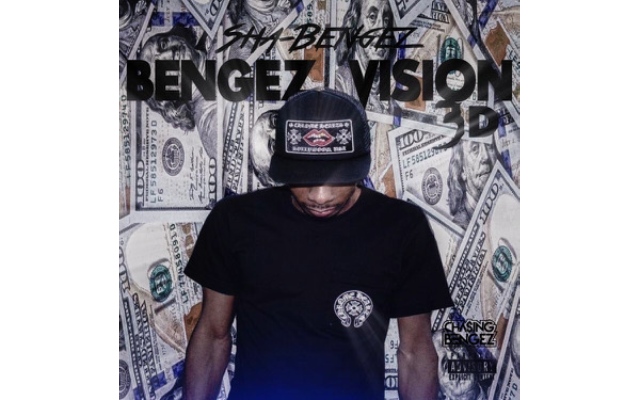 Sha-Bengez, a talented Hip Hop Artists from Bronx of New York, has carved out a space for himself in the American rap musical field by adding a new trend to it thus creating a massive fan base for him.
Sha-Bengez's latest single titled Chasing Bengez has been critically acclaimed for its unique fusion of lyrics with strong vocal elements backed up by powerful rhythmic techno. It is a total success!
Chasing Bengez merits a special mention as this hip-hop number expresses hope through the lyrics created by him. At this pandemic time, such an expression of hope really turns meaningful.
Chasing Bengez features artists like K-CAPO and 2RECKLEZZ. This single has established Sha-Bengez as a versatile hip-hop music star who can create emotions among the audience through the lyrics and music. In this famous single, he blended different musical elements that made it very popular among the audience.
Sha-Bengez has launched his own Indie record label Chasing Bengez LLC/ Executive Vision Entertainment. It was launched in 2020. His studio particularly aims at producing such musical numbers that attract the youth.
He wants to reawaken them to realities of life with an element of hope enlarged to influence them in a positive manner through the lyrics combined with rhythms as expressed in his musical numbers. This has helped him to widen his aura across the globe.
Chasing Bengez LLC always helps the new entrants in the field of hip-hop music. It offers them a foothold in the world of music and gets them established subsequently. Thus, he is mentoring and promoting them to emerge as hip-hop artists.
Music, particularly the hip-hop genre, attracted Sha- Bengez right from his childhood. He started learning music at the age of just 10. His genius can be gauged from the fact that his first number was recorded when he was just 13 years old.
His first song was recorded on his computer with $100 Mic and free software. That happened when he was 13. After this, Sha-Bengez began creating more creative songs and Hip-Hops with his classmates in middle school.
From middle school, Sha-Bengez moved to high school carrying his early musical talent. In high school, his talent was recognized and his fellow students liked his way of presenting hip-hop. That made him quite a little musical star.
When Sha-Bengez went to college, he proved himself further. In college, he produced some excellent tracks and uploaded them to SoundCloud. The fellow students in the college not only liked them greatly but also encouraged him to go ahead further.
But that was the process that was making a successful hip-hop artist who later became very famous through his unique creativity.
The musical experts like Jay-Z, Jadakiss, Fabolous, Dipset, and Meek Mill had great influencers on Sha-Bengez.
Sha-Bengez's other number Bengez Vision 3D has also gained massive popularity across the world. This song is there on most of the music streaming platforms of the world.
In early 2020, Sha-Bengez launched another number titled Bengez Vision which was a roaring success. It resulted in creating a vast number of fans.
After college, his real talent began to find its expression in superb singles and other numbers. That made him a prominent hip-hop star with a global aura.
Today, Sah-Bengez is on different global musical platforms including, among others, Spotify, Apple Music, and Tidal. Besides a large number of singles, he also released 2 Eps. No wonder, the fan base of Sha-Bengez is spread over 78 countries of the world with over 100K streams combined on all platforms.