LilTonyRose Poised to Charm Audience with His new single and music video "Chain Reaction"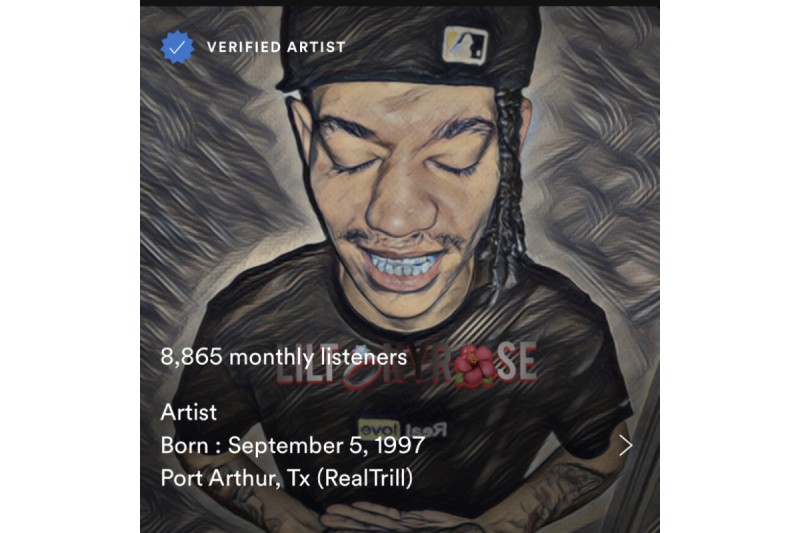 LilTonyRose, a singer and rapper with a massive fan following scattered across the world, is going to create a major musical sensation with his brand new studio single "Chain Reaction" going to be released very shortly.
"Chain Reaction", the song that is a marked departure from the run-of-the-mill songs, comes with a beautifully shot pro music video that has a catchy and melodic twist to it thus providing a bonanza to the lovers of his numbers.
Establishing himself at the international level as a sensational performer, LilTonyRose always brings newness in his numbers and albums. They are marked by a very nuanced character, with a composition that showcases a wide range of influences and creative ideas.
A musical prodigy, LilTonyRose is considered as the type of musician and singer who doesn't limit himself in the usual cliches and genre. He brings new elements in his musical creations proving he is not getting trapped in the traditional way of presenting the music.
By allowing his musical genius to take free flights from the limitations of it, LilTonyRose added a new dimension to it. His "Chain Reaction" opens a new vista in the musical field. "Chain Reaction" is a different type of hip-hop marked by the song's release of raw energy.
At the same time, the song has soothing melodies of the old-school genre thus becoming a charting a new path in modern music. To top it, the audience gets a timeless organic vibe going, which becomes something to experience.
Here, we find the uniqueness of "Chain Reaction". The song would linger on the minds of the audience. This is something the audience for modern hip-hop had been waiting for for a long. LilTonyRose has filled this void.
LilTonyRose is a known personality in the field of hip-hop. He has a vast fan base spread across the world. As a result, his name counts. That is the reason why his fans are waiting very eagerly for the release of "Chain Reaction".
"Chain Reaction" is already a buzz on social media platforms. The song is a lyrical example of the expression of thoughts and human emotion. The reason is that the audience will find a personal touch in such vibrant lyrics as mixed in the song "Chain Reaction".
LilTonyRose has already made his presence felt in the international musical field. His global popularity can be gauged from the fact that he is robustly present on almost all social media platforms. Besides, his songs are regularly streamed on platforms like YouTube, Instagram, Spotify, Apple Music, Soundcloud, and Tidal.
"Chain Reaction" is critically acclaimed. If one likes other musicians and artists like Chris Brown, Juice WORLD, and Usher, they should play "Chain Reaction". It is more so as the song is in sync with the track that sounds refreshingly simple and melodious on the surface, yet there is so much going on under the hood.
"Chain Reaction" also brings a tight trap-inspired beat together with some melodic vocal lines, inspired by contemporary R&B. Blended with a perfect way of rendition, this song will be a new experience for the lovers of songs of LilTonyRose. The audience will find how nicely he has presented the lyrics in musical form.
At a young age, LilTonyRose carved out an enviable space for himself in the realm of international hip-hop and modern music. One would notice now LilTonyRose poised his lyrics with music in "Chain Reaction". The song is very balanced with each beat of musical instruments finding their right space in it. Undoubtedly, "Chain Reaction" would be a musical bonanza for the audience.
LilTonyRose Poised to Charm Audience with His new single and music video "Chain Reaction"
Find out more and check it out: