Television
M City JR raises the bar high again with 'Pizza Pizza'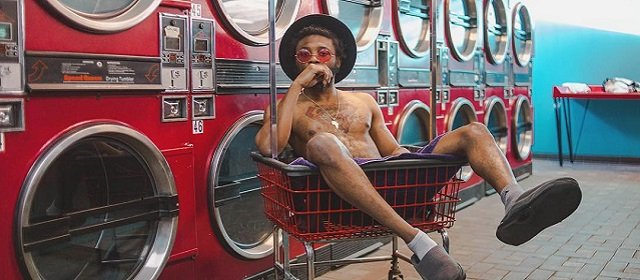 M City JR, the new sensational rapper hailing from Detroit seems to surprise us time and again with his electrifying releases. Detroit has been the city of rappers, but not all newcomers can leave a mark. M City JR has proved his worth and made his presence felt in the world of rap music. His career has rocketed within a few years, and today, he is one of the headline makers in the music industry. This rising star has always seen the face of fame and popularity and has a lot to shine for years to come. Now his latest release 'Pizza Pizza' raises the bar high again.
An introduction to the musical career of M City JR
M City JR began writing his songs since his school days in Detroit. He found his passion for rap and underground hip hop. He finally made a mark with a humble start in 2014, and there hasn't been any looking back after it. H1N1 and Grindin' were his initial hits that had all heads turning towards this newcomer. He soon rose to become a star rapper, performing in shows and festivals, and inspiring young fans and talents. The next few releases, 2016 onwards, were massive hits. "Addicted To My Ex", "Diddy'd That," and "Bitch Bye" gave him the fame he deserves. "Addicted To My Ex" released under his contract with Atlantic Records, which set a new benchmark. The platinum-selling rapper has set new records already with half a billion streams on musical platforms. His song also remained on the list of the Top Ten songs on TikTok for five years. 2020 also saw the release of his last single "Proud Of You" that released worldwide online platforms and had everybody grooving. His achievements also include the platinum plaque from YouTube that every rising star desires to have.
M City's Latest Release
M City JR is back with his latest track "Pizza Pizza" and is ready to get the mercury soaring again. It is already across stores and playlists worldwide. He released the song on all major music platforms, including YouTube, and shared it on Facebook for his followers. M City has always kept his audience hooked to his hits because of the catchy lyrics and peppy tunes to his rap. The beats, tunes, and lyrics are lapped up by his young audience who find inspiration in them. Rap music is all about speaking of emotions, struggles, and experiences. M City is already a sensation because he captures the essence of rap music really well and engages the audience. 'Pizza Pizza' too lives up to the expectations from him and is soon to set new records.
If you wish to listen to the song 'Pizza Pizza', here's the link to all the platforms like iTunes, Apple Music, YouTube, Spotify, and Deezer:-
https://mcityjr.fanlink.to/PizzaPizza?embed=true
Goals and vision
M City JR recently joined with media and entertainment company Royal Heir Entertainment to talk about his newest releases to a larger audience. He plans to not limit himself just within America and reach out to places like Asia. "Pizza Pizza" is available to people all across the world following him on online musical platforms. M City JR wishes to touch and inspire lives with his music and rise as high as other musical stalwarts from Detroit. Watch out for some more mind-blowing singles releasing shortly in the next few weeks and months. Indeed, he has the talent to do so and has already proved his worth with his famous singles. It's evident that his growing fandom talks volumes about his popularity and craze in the rap music industry. The way he connects with his audience has doubled their expectations, and they can't wait to have him come back each time with a rocking number.
Here is the link to all his musical releases to let you fall in love with him all over again:-