Canadian Dentist Duo Dominate In The World of Entrepreneurship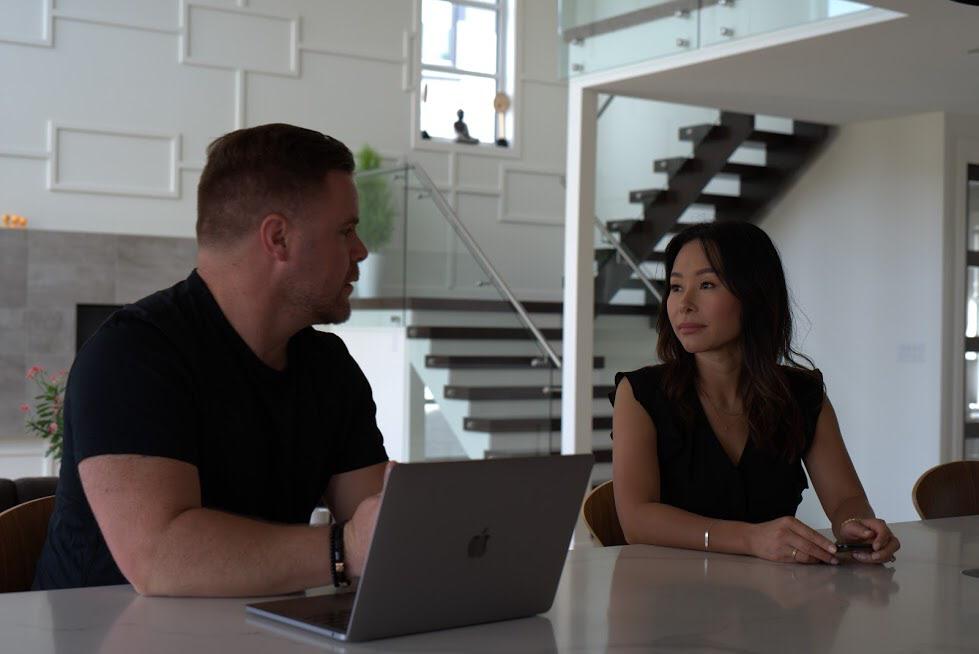 Founders of 204 Smile Co, Dr. Bao-Tran Nguyen (@dr.baotran), and Dr. Nate Jeal (@drnatejeal) don't just limit themselves to dentistry.
The married couple has expanded beyond fixing smiles and into growing businesses.
Jeal founded Dental Authority Marketing (DAM), where they help scale dental practices owned by established dentists and orthodontists. DAM gives them the opportunity to coach others while learning new and innovative ways to improve their own businesses and practices.
"Entrepreneurs need to increase their capabilities with people who can do tasks better, cheaper, or faster than they can," says Nguyen and Jeal. "This is leverage."
Nguyen and Jeal have owned and grown six practices. Their current three are in Winnipeg and are considered some of Winnipeg's most reputable.
Waterford Smile Co, Winnipeg Square Dental, and Lorette Family Dental Care operate as their own practices, Waterford being their first scratch start-up business and most recent addition.
They credit hard work and a positive mindset as a huge factor on their road to success.
"Mindset is everything in dental practice, as an entrepreneur, and in business," says the duo. "It's the spine and bony structure that holds all the soft, squishy bits together."
They made a commitment to working with people who host a positive mindset.
"We live and die in business based on the client and patient selection," says Jeal.
Along with mindset comes a good work ethic and when it comes to success — the couple says there are no days off.
"It's the sense of responsibility and the willingness to accept it that separates those who get things done consistently and those who never get off the ground," they say.
However, they also agree that success doesn't come on one's own.
"Our job is not to do everything, in fact, if we do too much it will hamper and prevent growth," they say.
The key is building a strong team with specific skills.
Across their current dental practices, they have a skilled team including general dentists, specialist surgeons, and dentists with advanced training and experience in Invisalign and cosmetic solutions. For Nguyen and Jeal — attitude is key.
"Attitude trumps experience every day of the week," they say.
While experience and attention to detail are still necessary, Nguyen and Jeal credit teamwork as a driving force behind their business.
After graduating with their DMD from the University of Manitoba in 2011, the two became not only business partners but life partners.
To learn more about Nguyen and Jeal lookout for the release of "Fast Growth Practice," the duo's book giving readers deep insight into their practical protocols for business and life.
Be sure to follow these flourishing entrepreneurs @drnatejeal and @dr.baotran.