Choosing a Software Development Company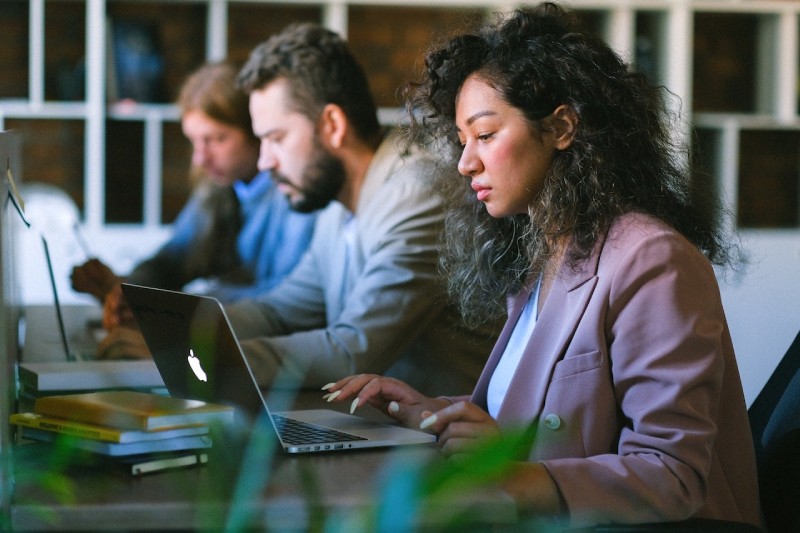 One of the most important tasks of an enterprise is choosing the appropriate software development company for its future projects since this can directly impact the quality of its output.
However, before seeking the most appropriate development partner, it is important to understand the requirements of the future project clearly. It is vital to plan areas such as the goals and objectives of your organization, the software and hardware that will be used, the overall budget, and the number of employees. Having clarified your project specifications, you can now look for a suitable nearshore software development company.
How can you find your perfect fit among over 100,000 small and large software development companies worldwide? This blog will help to find your ideal software development company through steps.
1. Identify your project requirements
It is impossible to obtain what you have not earned. Custom software development follows the same principle. An organization can't select the right IT partner for its needs without setting requirements.
Defining a project's goals, scope, and budget cannot be overstated. For a project to be successful, it must have a solid foundation. You can ensure consistency and accountability by clearly defining the objectives, establishing work boundaries, and allocating resources sensibly.
An effective project framework ensures efficient planning, seamless communication, and meticulous progress tracking. It prevents ambiguity, minimizes scope creep risks, and ensures adherence to budgetary constraints. To achieve success during this pivotal phase, you must be extremely cautious.
Think about your end-user when defining your requirements.
Before beginning the development phase, consider the finances and timeframe. Establish a clear timeline by deciding the technology stack and development tasks.
2. Review the website
The next step is to review the company's ranking on trusted review sites such as UpFirms and Clutch. Co. Check the review pages for customer testimonials. To clarify their previous projects, you may even contact them personally. Resource estimation is an essential component of selecting a custom software development company. They can't meet deadlines without adequate resources or a skilled team. Even if you pay low salaries to an unskilled team, you will be burning money.
However, hiring a large software development company has its disadvantages. Often, they have too many clients onboard, and your project may not receive the attention it deserves. In reality, junior developers will be working on it.
It's best if your IT partner treats you like a VIC. "
It is advisable to select a development company of a similar size. Your project will be assigned to a resource familiar with their company dynamics.
3. Determine how the partner communicates
It is a complex process to develop software. Communication challenges will make defining requirements and working out stakeholder and user feedback difficult.
A successful working relationship and a satisfactory end product require excellent communication skills. Discussions, sharing, and clarifying different ideas are always helpful during development. You always know what the dev team is working on.
Consider how the team communicates via email, phone, and video. Then you'll know if they communicate like you do.
4. Analyze the company's development process
Evaluation is the key to choosing a software development company. Effectively evaluate a company's development process:
Communicate and collaborate better
Analyze their Agile methodologies
Consider their approach to project management
Test and ensure quality
Inquire about scalability and future support
5. Inquire about software testing and maintenance
Understand the testing policy of any software development company before signing up. It's essential to know how they test.
Make sure your contract includes backup services, support, and maintenance. Is the development team handling these services?
Your project should not be left without support or a huge maintenance bill. Before choosing a company, ensure all the details are worked out.
Protocols and measurements to pay attention to:
SSL Certificates:
Your outsourced developers can be authenticated by using secure SSL certificates. As a result, their identity is verified, and a secure connection is maintained.
Server access:
Data access should be restricted to only designated employees. In addition, the application and the database must be updated regularly for maintenance purposes.
Data access:
You should only share anonymized database versions when working on your project. Give developers only part of the dataset. You will be able to control which data is accessible.
API access:
Connect the pre-built, secure software component to the API being developed. Secure it so they don't have access to sensitive code.
Non-Compete Agreement (NCA):
NCAs prevent competitors from getting access to the contracted company's ideas. It prevents the developer or agency from partnering with a competitor.
Non-Disclosure Agreement (NDA):
A non-disclosure agreement protects your business's trade secrets.