David Alexander Nicholas aka Captain Devo- the charismatic gambling billionaire with a touch of Casanova.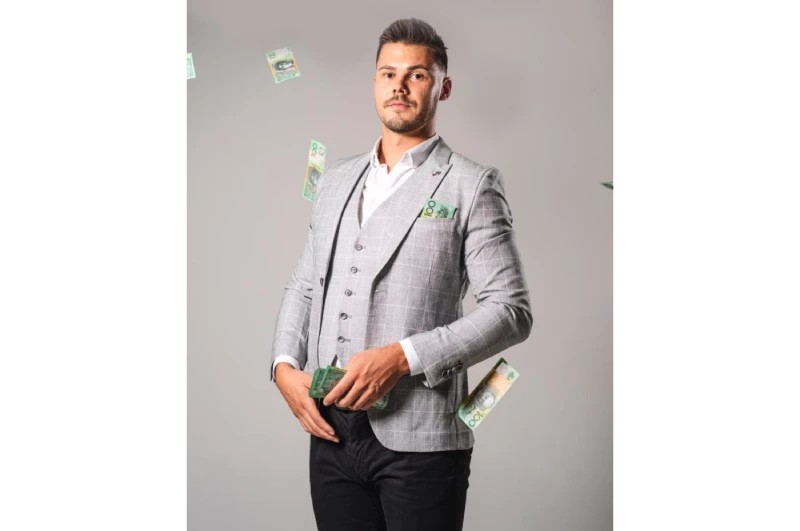 "Genius, billionaire, playboy, philanthropist"- David Alexander could easily claim Tony Stark's bio as his own and nobody would deny that it fits him to a T.
Luxury, luck, wealth, adventure and company- Captain Devo has it all. This Australian-born entrepreneur has been rocking the headlines of Daily Mail, IBG News and other top-ranking newspapers with his mindblowing exploits at world-famous casinos. Hailed in some Reddit threads as an "absolute legend" in the gambling arena, Nicholas shot to fame when he bagged the earth-shattered win of a grand bonus of 250,000 Australian dollars in pokies.
What exactly makes Davo such a Dale Cooper in casinos? Twin Peaks aficionados knew that Dale's sharp mind, perceptiveness and that tough nut attitude combined to give him a sure shot win at the gambling table. Well, Davo is no exception. He has a flair for conceiving new strategies and effectively solving intricate puzzles, and can confidently take big risks for the bet. In his Youtube channel, where he goes by the name "Mark Petersfield", he frequently uploads tutorial videos on new gambling tactics and of his latest conquests, thrilling and pumping the blood of his 108k subscribers.
Davo has had a cakewalk of a journey in his pathway to success. Before he tried out his luck in betting and wagering at 18, he had been a travelling salesman and a pro at making business to business sales, and pitching products to customers from door to door. In a short span, he got promoted to executive-level positions in top multinational marketing organisations. A tycoon himself at 25, he has employed his skills and experience to run the Davo Slots- his brainchild of a gambling startup with regular Instagram live sessions.
However, Captain Davo is not a gambling addict with a dull, uninteresting life. In fact, his social media appearances show his personal life is as glamorous as his stakes at the blackjack table-if, not more. A true high roller, he is the proud owner of a Porsche 911 Carrera GT3, which is worth an enviable sum of 400, 000 dollars. Not just that, his posts always show him surrounded by a bevy of bikini-clad women or partying with his buddies at some gloriously sun-kissed beach. No wonder, he is the modern Hugh Hefner who has his share of lovers and haters but definitely commands respect.