Dr. Karlton Johnson empowering youth in Houston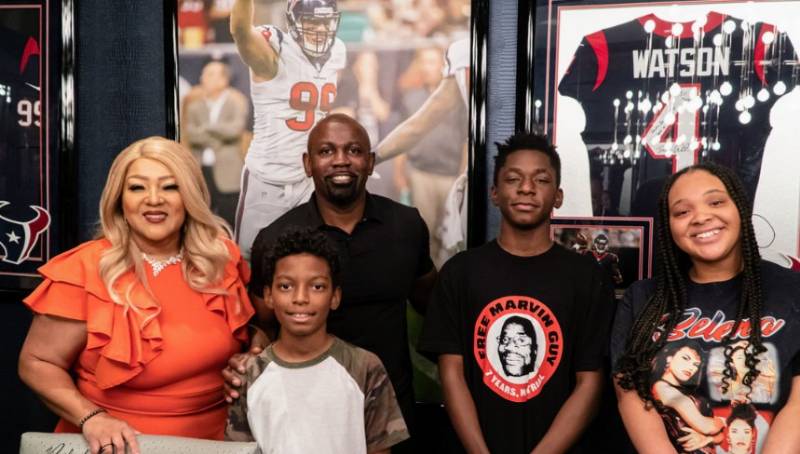 On 06/29/2022, Dr. Karlton Johnson (Director of Career Technical Adult Community Education (CTACE) hosted a luncheon at the Galleria Del Friscos. This luncheon will be one of many things that Dr. Karlton Johnson will do as a humanitarian effort in Houston to help mentor young men.
Dr. Karlton Johnson is the recipient of The Presidential Lifetime Achievement Award, which he will receive on December 4th, 2022, in Houston,Texas. Dr. Karlton Johnson will also receive his own room at Leaders Esteem Bible University dedicated to him as he is very passionate about education.
Dr. Verna Caddie, the Founder of Leaders Esteem Christian Bible University says " I am elated to partner with Dr. Karlton Johnson to help young men in our community, as an etiquette expert I will provide classes to them and train them as etiquette is very important and it is needed".
Dr. Verna Caddie is also the Founder of LEBCU, which is a bible university, her goal is to bring it back to the basis to train young men by providing workshops in etiquette, social skills, interview skills, table etiquette, classical dance, and other empowering workshops.
Mentoring is needed more now then ever, our young men are in need of men who are willing to volunteer their time and who are willing to show them how to tie a tie, how to pull out a chair for a young lady and many other skills that young men can benefit from.
Dr. Karlton will be very present with this mentoring program, as he will also help the young men with back-to-school backpacks and a lot more. If you have a young man that you know could benefit from this wonderful program please send your information to: [email protected]