Health
Dr Steven Batash's weight loss solutions are transforming the lives of people across the US.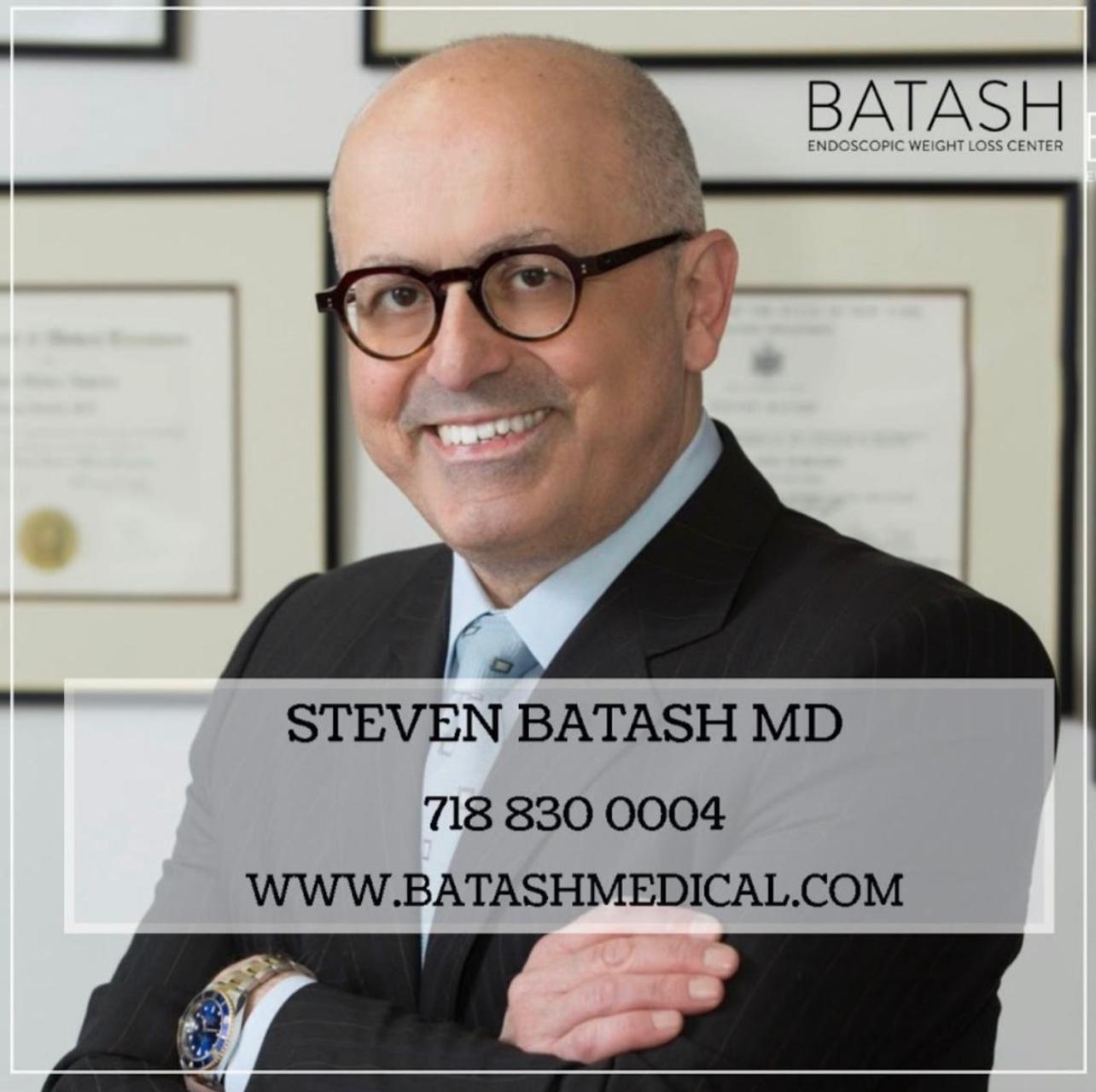 'Batash Endoscopic Weight Loss Center' through custom non-surgical procedures have given desired weight loss results to all its patients.
Looking closely around us will let us know about so many things that we as human beings are obsessed with as we always try to run behind or follow the crowd and try to replicate the things that others do after seeing their success in that particular thing. When it comes to our health or our quest to losing weight, we try to copy others and go for all kinds of diets to attain our desired physique or figure, not understanding the science behind it all. However, fortunately, we are also surrounded by experts, medical professionals and doctors who are here to help us out with these questions that may hound us everywhere about how to lose weight the right way and how to attain that desired body. One amongst these experienced and accomplished medical professionals and doctors is Dr Steven Batash MD, who wants people to take control of their long term weight loss and start now.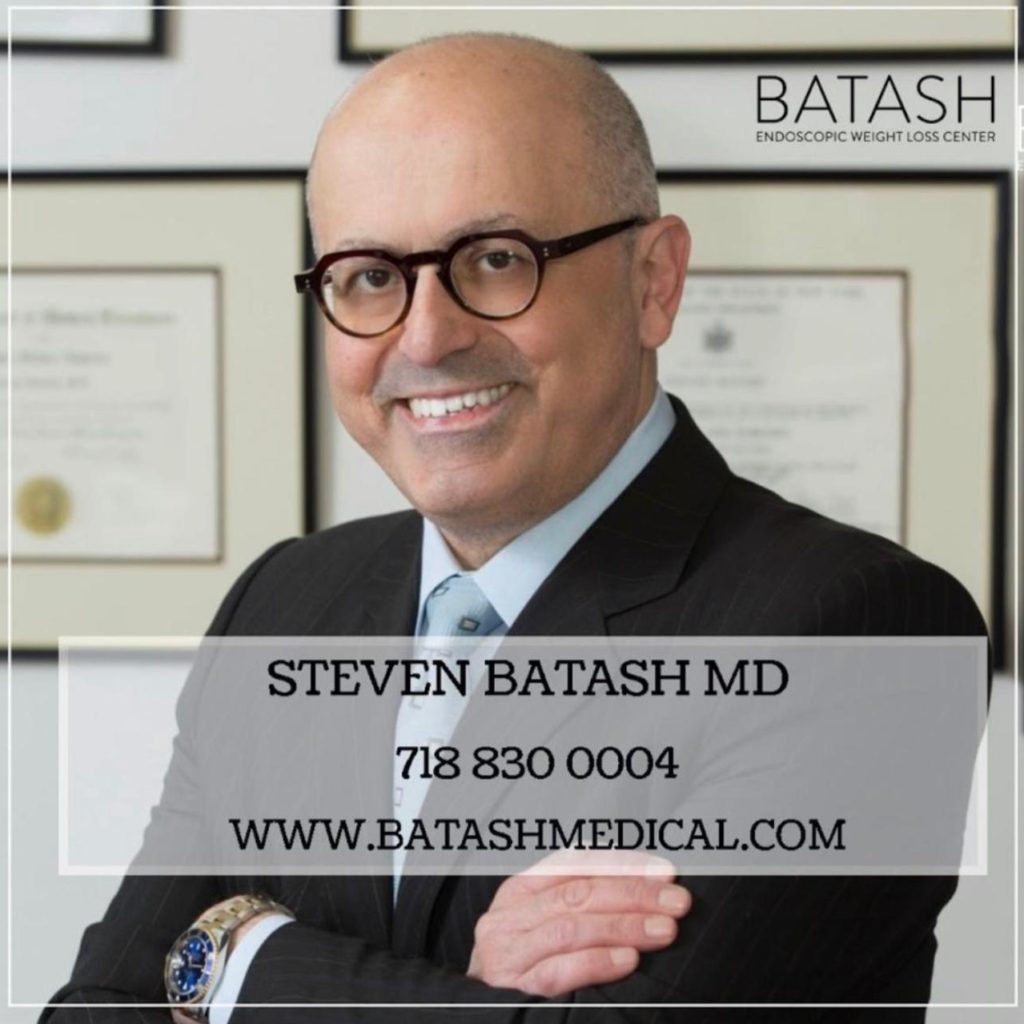 With his rising most medical center in the form of Batash Endoscopic Weight Loss Center Dr Steven Batash offers a wide range of endoscopic weight loss services to people for them to get nearer their goals in health and fitness and help them in their weight loss journeys. Explaining why endoscopic weight loss is important, Dr Steven Batash is of the view that many individuals do not get their desired results and even after diets, exercises and medications, can get back to their pre-weight loss weight and fail to achieve sustained weight loss. Hence, the only way to lose weight is to reset the body's set point. His weight loss services are a boon to people which includes non-surgical ways to reduce the size of the stomach.
Let us have a look at the various robust weight loss services that Dr Steven Batash offers through his clinic.
• Suture Sculpt endoscopic sleeve: This is a non-surgical procedure that involves reducing the functional volume of the stomach up to 60%, resulting in the feeling of fullness in the patient. This allows them to have smaller portions which lead to sustained weight loss. Going further in helping patients, they even offer year-long monitoring with a lifetime of nutritional counselling. For far better results, one must combine it with a healthy diet and regular exercises.
• Orbera Intragastric Balloon: Through a smart non-surgical endoscopic procedure that only requires small sedation, a smooth silicone balloon is placed in the stomach of the patient. This procedure helps in giving extraordinary results to patients by helping them lose weight quickly and easily. With the help of its saline solution attaining the size of a grapefruit, it results in making the patient feel full when they eat small portions by acquiring a substantial portion of the stomach's volume. Post six months the balloon is deflated and removed, helping the patients lose excessive amounts of weight.
• OnTrack coaching: Dr Steven Batash, with his weight loss center has made it his aim to help patients in every step during their weight loss journey. With OnTrack coaching they promise to be with their patients lifelong with their custom nutritional counselling, lifestyle coaching program. They even provide with year-long monitoring, which ensures that patients gain the maximum benefits of the endoscopic weight loss procedure and get sustained weight loss.
• Revisions: Batash Endoscopic Weight Loss Center stands apart from others in the industry as it offers bariatric revisions for people to get a second chance for attaining long-term weight loss. With a revision, they help patients through a non-surgical procedure by decreasing the size of the stomach and stoma. This procedure reduces the stomach volume, leading people to feel fuller.
So, if you have a BMI of 25 or higher, and wish to get long-term weight loss solutions, Dr Steven Batash's Endoscopic Weight Loss Center' is all that you need. Visit the website now, https://batashmedical.com/ to know more.
PR: Usa Ads Co
Marketing contact: Bryan