The Big Booty Trend: How to get one without surgery through Dr. Simon Ourian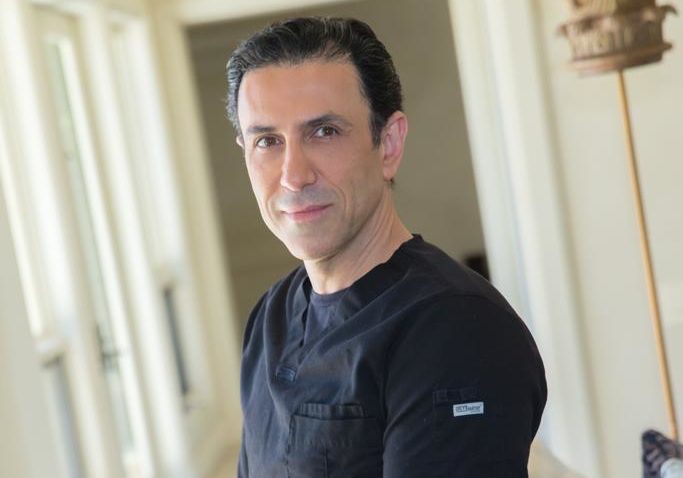 It cannot be denied that perhaps the most coveted body part today is the beautiful round butt. The Kardashians have the most requested derrière from every plastic surgeon. However, Kim and Khloe Kardashian were not lying when they stated they did not have butt implants. The Kardashians attribute their gorgeously sculpted buttocks to exercise and proper diet, and people speculate that their favorite cosmetic doctor might have helped perfect them.
Hailed for transforming the faces and bodies of stunning beauties such as Kim Kardashian West, Kylie Jenner, Lisa Vanderpump, and Victoria's Secret supermodels, Dr. Simon Ourian has made a name for himself as the go to person for beauty transformations. One of Hollywood's best known secrets for the world's most beautiful non-surgical butt augmentation results is also, none other than Dr. Simon Ourian.
https://www.instagram.com/p/CFHiRVVnOll/
Once only done in Brazil, Dr. Ourian does a non-surgical version of the Brazilian Butt Lift using semi-permanent dermal fillers and fat transfers to safely create perfect derrieres for his clients. With an artful touch and whenever he deems fit, he draws fat from areas such as the waist and belly and redirects the fat to create a perky bubbly backside that looks completely natural. For most people, a few injections of his trusty Nustem dermal fillers does the trick. One great thing about the revolutionary no scalpel butt lift is that it requires no general anesthesia and allows for faster healing and downtime. Dr. Ourian's improved butt lift can transform one's body within an hour. Treatment videos and before and after photos are posted on his Instagram account.
Silicone injections along with other forms of non-FDA approved injections are illegal and are extremely dangerous—Dr. Ourian advises against them. Injections done by non-experienced doctors are as dangerous. When not to done properly, butt injections may cause serious deformity and, in some cases, even death. Dr. Ourian's innovative technique is generally safe and involves no cutting, anesthesia, or implants.
The famous celebrity cosmetic doctor only practices at his very own clinic, Epione Beverly Hills. As the clamor for his procedures grow beyond California, Dr. Ourian now offers virtual consultations to people who cannot come to Beverly Hills just yet. Also, his coveted skin care products are now shipped worldwide via www.epioneskincare.com. To schedule an appointment or know more about Dr. Simon Ourian and his non-surgical Brazilian butt lift technique, visit www.epionebh.com.