Duplex Insurance Quote In Oklahoma – Where Do You Get Started?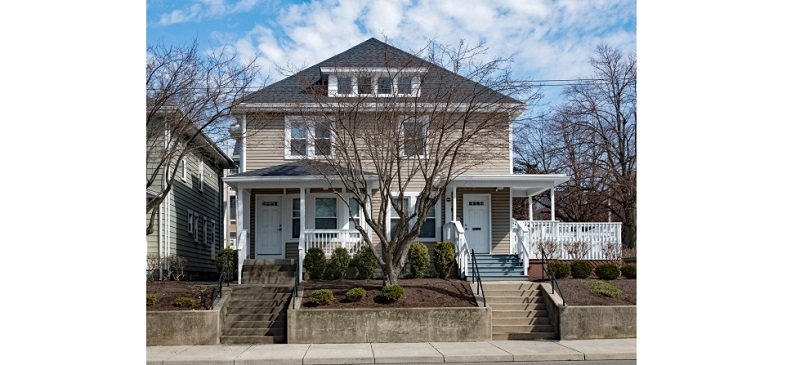 You wouldn't think it, but a duplex insurance quote in Oklahoma might be somewhat of a complex task. This is because the kind of duplex coverage you need will depend on different factors, so it can be very complicated to figure things out without help.
That's why we will be discussing each of those factors here today, so you can have a better understanding of how duplex insurance works. This will allow you to have the right homeowners insurance for duplex so your property can be covered and secure effectively according to your situation.
How Are You Able To Know What A Duplex Is?
Duplexes are not only common in OKC and Edmond, but also all over Tulsa and Broken Arrow and the Tulsa & Oklahoma City Metroplex. This means that the need for a 2-family residence insurance policy in these areas is more common than you may think.
The challenging part about duplex insurance Oklahoma City or even duplex insurance Tulsa OK is understanding how you can properly insure your property using dwelling policies and homeowners insurance for duplex correctly. But before we get into that, let's establish what a duplex is.
A duplex is a two-unit building and a multi-family home. It does not matter how the two units are arranged; whether stacked on top of each other or placed side-by-side, it will still be a duplex building. A duplex has two separate entrances for each unit, which means they are both separate living spaces. They are a single property that stands on a single lot, it's just that the layout is separated into two distinct units.
Homeowners Insurance Duplex Versus Renters Insurance Duplex
The homeowners' policy is a multi-line policy that provides both property and liability insurance. Different homeowner policy forms will offer different levels of coverage. In the case of duplex insurance, two homeowners' insurance forms are most relevant: the HO-3 form and the HO-4 form.
An HO-3 form is a special form and it provides open peril coverage for loss to your home and other structures. It also provides broad coverage for personal property, so under this policy, your home and your personal property will be secure.
The HO-4 form, on the other hand, is a contents broad form. This form will not protect your dwelling but it will protect your personal property from loss. It's different from a homeowner's policy because it only provides personal contents coverage and it includes liability coverage, which doesn't cost you an additional premium… the same as the homeowners insurance policy already includes liability coverage, without the need for an additional premium.
How To Determine Which Type Of Insurance To Get For A Duplex
We've finally arrived at the challenging part! A duplex may be insured in different ways, depending on how it's being inhabited or lived in. So let's take a look at each possible scenario and understand how insurance may be applied:
1. You own both units; one is your primary residence and you lease the other
When you are the sole owner of the duplex and you live in one unit but rent out the other, you can benefit from two different policies. Since one unit is functioning as your primary residence, you may get homeowners insurance to cover it. As for the unit you're renting out, you can get a duplex landlord insurance policy for it.
That's one option. The other option is to get landlord insurance to cover both units and renters insurance only for the unit that's functioning as your primary residence because this will allow you to protect your personal belongings.
2. You own and rent both duplex units
Owning a duplex and renting both units out will allow you to benefit from landlord insurance for your duplex. Not only because it's the responsibility of the renter, but also because it will keep your property protected.
3. You own only one unit and it is your primary residence
Owning half a duplex and using it as your primary residence allows you to benefit from owner occupied duplex insurance in the form of a homeowners insurance policy. More specifically, the HO-3 form, which we discussed earlier. This will provide open peril coverage, personal liability coverage, and personal property coverage, which is everything you need.
4. Once again, owning half a duplex but you lease it out
Buying half a duplex and renting it out is different. Instead of benefiting from the HO-3 form, you will benefit from a rental duplex insurance policy in the form of a dwelling policy. This will provide peril coverage and personal liability coverage, but not personal property coverage. Personal property coverage is the responsibility of the tenant.
5. You own one unit or both and you use one of the units as a vacation or secondary residence
If you're the owner of one of the units or both units, but you use one of them as a secondary or seasonal residence, and you rent out the other unit on a long-term or short-term basis, you can benefit from a homeowners insurance policy or a dwelling policy. However, this will depend on the insurer you choose.
Some insurers may not cover a secondary or seasonal residence with a homeowners policy. If that's the case for you, you will need to insure the unit you're using as a secondary or seasonal residence with a secondary residence dwelling policy. The other unit, which you're renting out, will need to be insured with rental insurance for duplex dwelling policy.
In this scenario, both units are insured separately using dwelling policies with different types of coverage. One policy offers coverage for a vacation home, and the other offers coverage for a rental home or a short-term vacation home, such as an Airbnb.
6. You don't own the duplex but you're renting one unit
If you do not own the duplex but you're renting out one unit, you will need to get renters insurance for duplex so you can protect your personal property. This is the HO-4 form we discussed earlier, which is a form of homeowners policy that will not cover the residence dwelling or any attached structures. It will only cover personal property.
7. Builders risk insurance for a duplex
Let's say you're building a duplex and living in one side. I know this seems unusual or strange, but it happens more than you may think. Of course, you won't be living in any unit at the beginning of the construction project. However, at this stage, you can benefit from course of construction insurance, which will protect your construction and your property.
But as construction moves along and one of the units becomes habitable, you will be able to move in while the other unit is being built. In this case, the builders risk insurance duplex will continue to apply. However, the challenge may lie with the insurer. They might provide coverage for your personal property in the unit you're living in, but chances are they probably won't do that.
If that's the case for you, you can benefit from a renters insurance policy, which will cover your personal property while you're living in your unit and the other one is still under construction.
The Last Step Is Getting A Duplex Insurance Quote
We've gone through all the different duplex ownership and non-ownership scenarios in detail. But if things are still a bit confusing, refer back to the 7 different situations we've discussed above and you'll find clarity when you need it.
Once you determine what situation you're in and what kind of insurance will work best for you, it's time to get a duplex insurance quote. You can do this by finding an insurance agent or you can go online and request a quote for the specific type of duplex home insurance that fits your needs. It's important to understand you may need to be quoted in a couple of different ways.
Don't be afraid to ask any questions to your insurance agent. If there's anything you don't fully understand, make sure you let them know. It's their job to help you not only learn to differentiate all the types of policies available, but also determine which type of duplex insurance quote is the right one for you.