Duygu Asena: Google Doodle celebrates Duygu Asena's 73rd birthday. So who is Duygu Asena?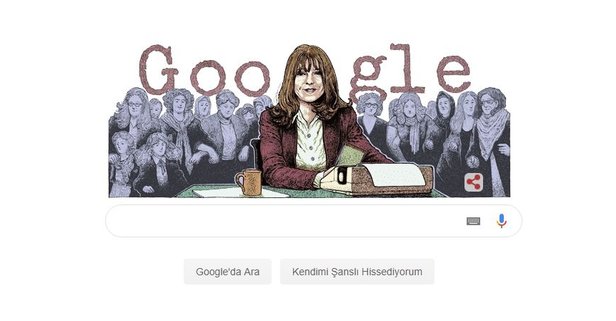 Google today added Doodle Turkish writer Duygu Asena . Google Doodle celebrates Duygu Asena's 73rd birthday. People who see Doodle are searching for the answer to the question of who is Google Doodle, Duygu Asena.
WHO IS DUYGU ASENA?
Duygu Asena was born on April 19, 1946. She was born in Istanbul, the grandson of Ali Şevket Öndersev who was the deputy of the CHP at that time.
After completing her secondary education at Kadıköy Private Girls' College, she studied Pedagogy at Istanbul University.
She started her career as a pedagogue and worked at Haseki Hospital Pediatric Clinic and IU Children's House.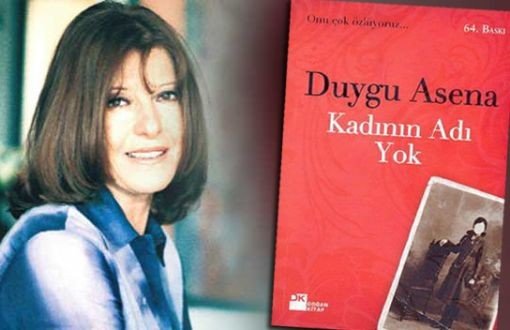 Her first article in the newspaper was published in 1972 in the Kelebek attachment of Hürriyet newspaper. Since then, she has been working as a journalist and manager in various magazines and newspapers. Between 1992-1997, she prepared and presented a program called "After him" on TRT-2 television channel.
Beside her career as a journalist, Asena has made a name for herself with her first book titled Woman Name None. The book was banned in 1988 because it was obscene. As a result of the long-lasting trial was allowed to be published again and then the same year filmed by director Atıf Yılmaz.
Duygu Asena passed away on July 30th, 2006 due to a brain tumor in the hospital where she was receiving treatment.
Duygu Asena, one of the pioneers of the women's movement in Turkey, is considered among the most important writers of feminism worldwide.
BOOKS
Woman No Name, 1987
Actually Love Is None, 1989
Heroes All Men, 1992
Nothing Changing, 1994
Love Was In The Mirror, 1997
Actually you're free, 2001
Love Going Demez, 2003
Shattered, 2004