Eddie Zajdel's Hit Film, Inpersonified, Notable for Defying the Odds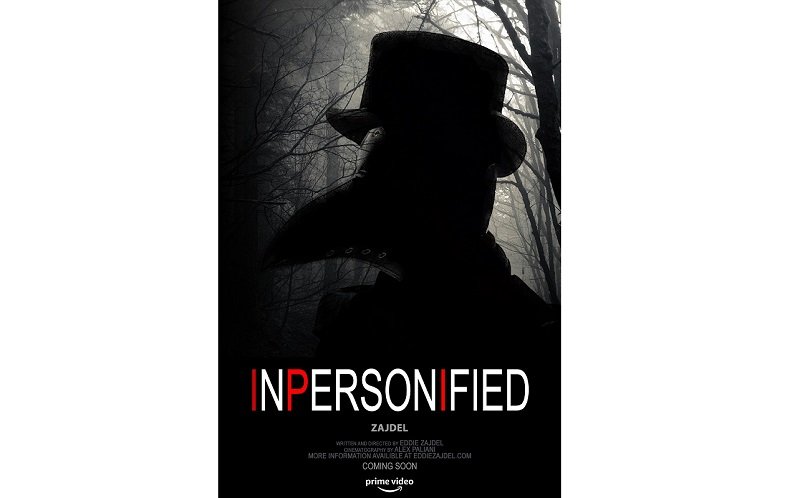 Zajdel's new hit horror film, Inpersonified, is now streaming worldwide on Prime Video. But what it took to create this cinematic hit proves notable for defying the odds.
For as popular as the film has become, Zajdel estimated production costs would have been much higher than they were. On IMDb, Inpersonified is listed as having a production cost of $50,000, but this figure is based on early estimates. Looking at the actual cost of producing the film today, it turns out Inpersonified was produced far under-budget, a rare achievement in the industry.
"We didn't have much to work with," remarked Zajdel. "The fact that it ended up as good as it is, and has been as successful as it has, is simply amazing given its low-budget nature. It's a testament to the power of passionate filmmaking and storytelling."
Viewers of the original film found it hard to tell, but Zajdel admits he started production with a traditional photography camera and set of two film lights that cost less than $50. But it proved all he needed to create the movie, relying heavily on his talents as a filmmaker, producer, and creative storyteller to get the job done.
"I didn't have a million budget like we all dream of having," commented Zajdel. "I would have liked it, but I didn't have it, and to be honest, I didn't need it. There are ways around everything if you try hard enough. All I knew was that I was going to create the next hit film, and nothing was going to get in the way of me doing that, not even money."
"Never underestimate your potential," he continued. "You have everything you need in your head, and where there is a will, there is a way. A photography camera is still a camera. If I couldn't get my hands on a cinema camera, then I was going to focus all my energy on lighting, which is arguably the most important part of cinematography. With good lighting, the camera plays very little difference."
What was produced from a single photography camera and two cheap film lights is surprising fans of Inpersonified worldwide. Faced with a challenge, Zajdel rose to meet it to create a cinematic hit now found on Prime Video. An inspiration to other filmmakers facing similar obstacles, Inpersonified proves there is always a way to make something happen.