Elisa Sintjago: A go-getter taking charge of her life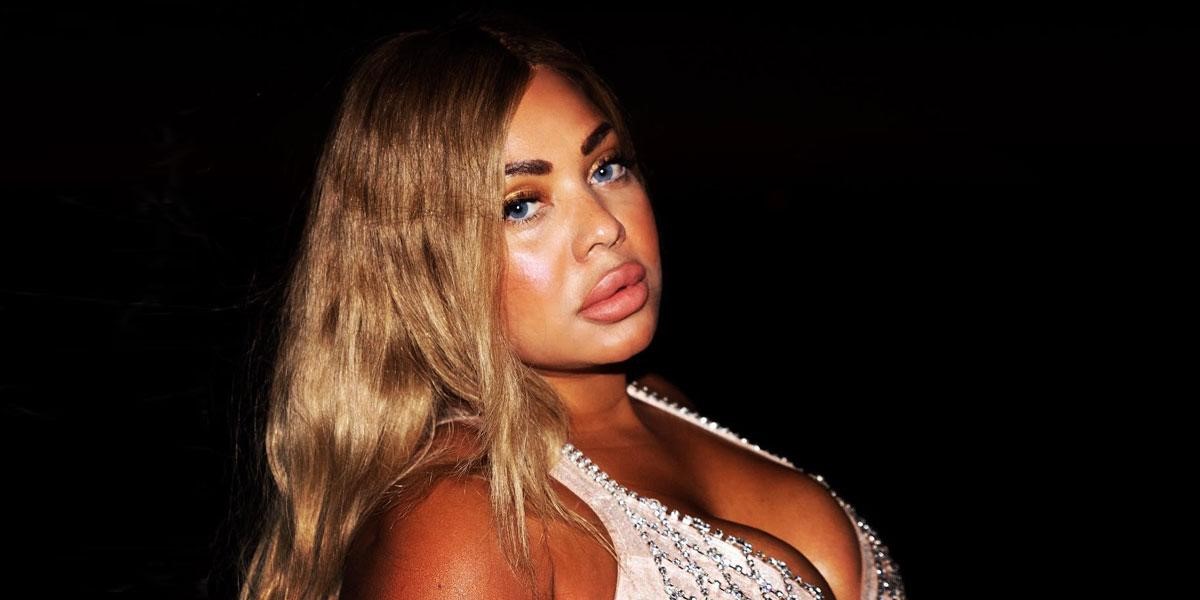 Dreams and aspirations — might be just two words for some people but others dedicate their entire lives to achieving them with sheer hard work, blood, and sweat. They say if you could dream it, one day you can definitely live it. The dynamic entrepreneur from the Netherlands, Elisa Sintjago, is living her life by this saying. Sintjago is not just an ordinary entrepreneur but also a songwriter, model, and singer who has had a knack for music since childhood. "I was 6, and they chose me to sing in the church. The adrenaline on stage made me pursue a career in music," the songwriter shared. Elisa was brought up in a musical family where she found refuge and peace in music. "I had a rough childhood, and I promised myself that I would do anything in my power to make it and be successfully want better for myself, so I was inspired to go harder," she exclaimed. Elisa was a born leader. During her teenage, Elisa was the main soloist leading the church choir. She also performed in church events frequently. The music enthusiast went to Lucia Marta's Academy of Dance and Music, where she graduated with a major in music performance and dance.
Elisa Sintjago is a go-getter who probably erased the word impossible from her dictionary. The model believed in taking charge of her life regardless of life's adversities. "Nothing lasts forever," Said Elisa while talking about her life mantra. She also asserted that everything a person is or wants to become is what the person manifests about themselves. "You are what you think you are. Everything you think is your reality. So always be mindful," Sintjago affirmed.
Elisa started her modeling career at the age of 16. She was given the opportunity to do photo shoots in Glossy and Glamour Holland — which are two of the Netherlands' top-notch fashion publications. Talking about the pinnacle of her modeling career so far, Sintjago said that working with Victoria's Secret was surely an experience of its own. "I have achieved a bunch of things, but there is still so much to learn and so much to achieve. You just never stop learning in life. My biggest achievement was modeling for Victoria's Secret," she shared.
The entrepreneur had met a few model agents from Victoria's Secret while she was at Cannes. Elisa's luck played a significant stroke. She eventually got a contract and traveled to America to model for them. It was immediately after that she had photo shoots and live shows with one of the biggest American beauty brands. Despite achieving great success as a model, Elisa kept practicing and promoting her singing simultaneously. That is how she ended up networking with the big names in the music scene, like Queen of R&B/Soul and Mary J. Blige. Elisa won the audition as a backup singer for a US Tour for Mary's organization. It was just the beginning of what she had dreamt of. The model started touring the states, singing backup vocals with Mary J. Blige and traveling around the world, accomplishing what she thought for herself. While explaining her journey of struggles, Elisa shared that prayer and meditation were the two things that kept her going.
Speaking about her clothing line, the model and entrepreneur was quite vocal. With her brand, Elisa is here to defy all odds with eccentric and different styles of fashion. Apart from her work life and career, Sintjago loves horse riding and helping people. The model also advised the newbies to step into the field. She stressed that one of the best strategies to stay focused is to believe in yourself and always love who you are. "Self-love is the best love," she added. The fashionista also advised content creators to stay consistent because, according to her, your fans always want more from you than you are ready to give them.