Elizabeth Peratrovich: Google Doodle celebrates American civil rights activist, a member of the Tlingit nation for Alaska Natives equality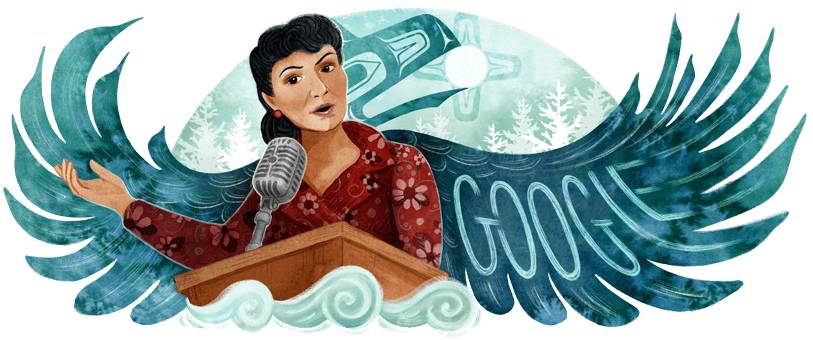 Google Doodle celebrates an American civil rights activist Elizabeth Peratrovich, a member of the Tlingit nation who dealt with the benefit of equality for Alaska Natives, on December 30, 2020.
Who was Elizabeth Peratrovich?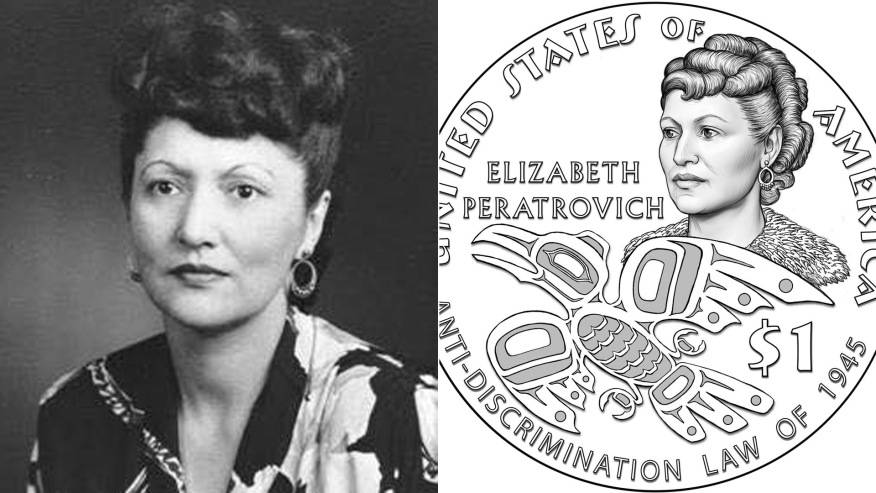 Elizabeth Jean Peratrovich was born on July 4, 1911, in Petersburg, Alaska with the Tlingit name Kaaxgal.aat as a member of the Lukaax̱.ádi clan, in the Raven moiety of the Tlingit country.
She was orphaned at a youthful age and adopted by Andrew and Mary Wanamaker. Elizabeth Peratrovich graduated from Ketchikan High School and afterward went to Sheldon Jackson College in Sitka, and the Western College of Education in Bellingham, Washington (presently part of Western Washington University).
With a passion for teaching, Elizabeth Peratrovich went to college in Bellingham, Washington. There she got reacquainted with Roy Peratrovich who was a student at a similar school.
On December 15, 1931, Elizabeth Peratrovich wedded Roy Peratrovich, who was additionally Tlingit, as well as of Serbian family. They lived in Klawock, where Roy was elected to four terms as mayor.
They moved to Klawock, Alaska where their role in local politics and Elizabeth Peratrovich's skill for leadership drove her hefty association with the Alaska Native Sisterhood, one of the oldest civil rights groups in the world, prompting her inevitable appointment as the association's Grand President.
During the 1940s, her advocacy was credited as being instrumental in the passing of Alaska's Anti-Discrimination Act of 1945, the first anti-discrimination law in the United States.
In 1941, while living in Juneau, Alaska, Roy and Elizabeth Peratrovich experienced discrimination in their attempts to make sure about housing and access public facilities.
On this day in 1941, Elizabeth Peratrovich petitioned the governor with a letter and picked up his help for the Native Alaskan cause. An initial version of an anti-discrimination bill, written to some degree by Elizabeth and Roy Peratrovich, was dismissed by the Alaskan government.
The Anti-Discrimination Act was proposed by the Alaska Native Brotherhood and the Alaska Native Sisterhood, yet the first attempt to pass this enactment failed in 1943.
In 1945, after years of proceeded with efforts, the Alaskan government attempted to pass a second anti-discrimination bill. Before the votes were cast, Elizabeth Peratrovich had the option to give a sincerely charged speech that was credited with securing the success of the bill that day.
The bill helped something other than Alaskan Natives, in any case, offering "full and equal accommodations, facilities, and privileges to all citizens in places of public accommodations."
Nonetheless, in 1945, Roy and Elizabeth Peratrovich became the Presidents of the Alaska Native Brotherhood and the Alaska Native Sisterhood, respectively, and campaigned the territory's legislators and Alaskan Governor Earnest Gruening to pass the act.
Elizabeth Peratrovich died at 47 years old on December 1, 1958. She was severely suffering from breast cancer. She is buried at Evergreen Cemetery, Juneau, Alaska close by her husband Roy.
In 1988, the Alaska Legislature set up February 16 as Elizabeth Peratrovich Day "for her courageous, unceasing efforts to eliminate discrimination and bring about equal rights in Alaska" (Alaska Statutes 44.12.065).
In March 2019, Elizabeth Peratrovich's eulogy was added to The New York Times as part of their "Overlooked No More" series.
On December 30, 2020, Google Doodle observes Elizabeth Peratrovich. Google Doodle is a long way from the first time when that Peratrovich has been celebrated, even in recent memory.
On this day in 1941, in the wake of experiencing a hotel door sign that reads "No Natives Allowed," Elizabeth Peratrovich and her husband both of Alaska's Indigenous Tlingit clan helped plant the seed for the anti-discrimination law when they composed a letter to Alaska's governor and picked up his help.
Out of appreciation for Elizabeth Peratrovich's extraordinary deeds for the advancement of Native Alaskans, the state of Alaska observes Elizabeth Peratrovich Day every year on February 16, the same date that the bill was initially passed.
Moreover, the US Treasury released a new $1 coin earlier this year which highlighted Elizabeth Peratrovich on the opposite side.