Interesting Facts About Civil Rights Activist Elizabeth Peratrovich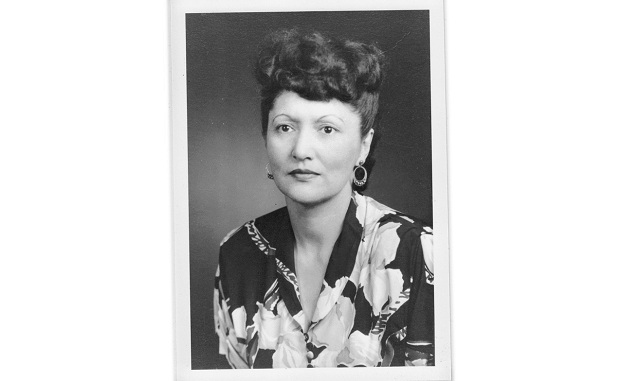 Search engine giant Google observes American civil rights activist Elizabeth Peratrovich with Doodle on December 30, 2020. On this day in 1941, after experiencing an inn door sign that reads "No Natives Allowed," Peratrovich and her husband-both of Alaska's Indigenous Tlingit clan helped plant the seed for the anti-discrimination law when they composed a letter to Alaska's governor and picked up his help. Google Doodle was represented by Sitka, Alaska-based visitor artist Michaela Goade.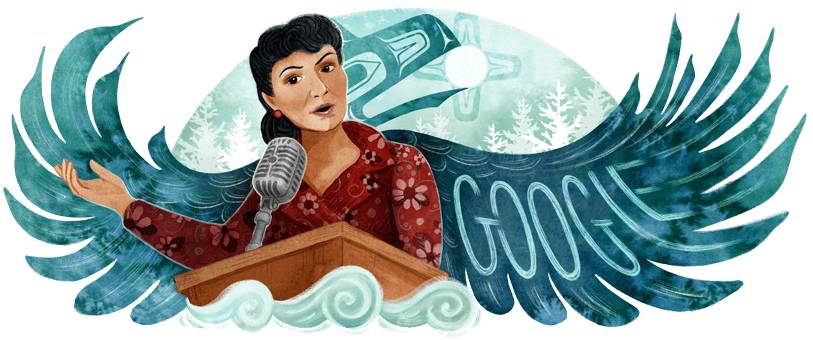 Here is a look at the life and work of Elizabeth Peratrovich.
Personal
Birth Date: July 4, 1911
Birth Place: Petersburg, District of Alaska, U.S.
Died on: December 1, 1958 (aged 47)
Death Place: Seattle, Washington, U.S.
Other names: Kaaxgal.aat
Father Name: Andrew Wanamaker
Mother Name: Mary Wanamaker
Spouse: Roy Peratrovich
Children:

Roy Peratrovich, Jr.
Frank Allen Peratrovich
Loretta Marie Montgomery

Nationality: American, Canadian
Sun Sign: Cancer
Famous As: Civil rights activist
Education:

Ketchikan High School
Sheldon Jackson College
Western College of Education
35 Interesting Facts about Elizabeth Peratrovich
Elizabeth Peratrovich, an activist for Alaskan natives who pushed for the passage of the Anti-Discrimination Act of 1945, the first U.S. law banning the training.
Her state barred native Alaskan women from public venues that their GI brothers could openly join in, and mixing between the males and females of various races was strictly illegal.
Elizabeth Peratrovich worked with the two houses of Congress to pass a law giving 'full and equal accommodations, facilities, and privileges to all citizens.'
Decades after her work for natives of Alaska, Martin Luther King pushed for the Civil Rights Act to extend similar equality to African Americans.
Elizabeth Jean Peratrovich was orphaned at a young age and adopted by Andrew and Mary Wanamaker. Andrew was a fisherman and Presbyterian lay minister.
Elizabeth Peratrovich, who spoke Tlingit and English, grew up poor while encountering discrimination by the region's white residents, as reflected in the common signs of that time.
Elizabeth graduated from Ketchikan High School and afterward went to Sheldon Jackson College in Sitka, and the Western College of Education in Bellingham, Washington (presently part of Western Washington University).
Elizabeth Peratrovich was fortunate to go to Ketchikan High School, which had been incorporated because of a lawsuit filed by a Tlingit leader.
In 1931, Elizabeth wedded Roy Peratrovich (1908–1989), likewise a Tlingit, of mixed native and Serbian descent who worked in a cannery. They had three children and lived in Klawock, Alaska, where Roy was elected for four terms as mayor.
In late 1941, they moved to Juneau. Roy was the leader of the Alaska Native Brotherhood; Elizabeth was the grand president of the Alaska Native Sisterhood.
In 1941, while living in Juneau, Alaska, the Peratroviches experienced more broadly social and racial discrimination than Alaska Natives. They experienced issues discovering housing and frequently observed signs forbidding Native section to public facilities all through the city.
In 1943, nonetheless, it failed in the House by a tie vote. Regardless of this failure, Elizabeth Peratrovich and her husband went around the State asking Native Americans to join their battle for justice.
As leaders of the Alaska Native Brotherhood and the Alaska Native Sisterhood, the Peratroviches campaigned the region's legislators and represented their associations in their testimony.
They petitioned the territorial governor to boycott the "No Natives Allowed" signs. Elizabeth Peratrovich was the last to testify and is credited with picking up senate approval in 1945 because of her passionate declaration about the impacts of discrimination.
Alaska's Anti-Discrimination Act of 1945 was signed into law 74 years back on February 16, almost 20 years before the U.S. Congress passed the Civil Rights Act of 1964.
In 1955, Elizabeth Peratrovich became a member of the executive committee of the National Congress of American Indians.
Elizabeth Peratrovich died on December 1, 1958, at 47 years old, of breast cancer.
She has awards, monuments, and buildings named in her honor, including the Elizabeth Peratrovich Award, the Peratrovich Gallery in the Alaska House of Representatives, and a theater in Ketchikan's Southeast Alaska Discovery Center is additionally named after her.
44 years after Governor Gruening signed the law, February 16 was set up as "The Annual Elizabeth Peratrovich Day."
On February 6, 1988, the Alaska Legislature set up February 16 (the day in 1945 on which the Anti-Discrimination Act was signed) as "Elizabeth Peratrovich Day," to honor her contributions: "for her courageous, unceasing efforts to eliminate discrimination and bring about equal rights in Alaska" (Alaska Statutes 44.12.065).
Even though Elizabeth Peratrovich Day is certainly not a federal holiday, it is privately seen in Alaska where a few offices, institutions, and shops might be closed.
The Elizabeth Peratrovich Award was set up in her honor by the Alaska Native Sisterhood.
In 1992, Gallery B of the Alaska House of Representatives chamber in the Alaska State Capitol was renamed in her honor. Of the four galleries situated in the respective two chambers, the Peratrovich Gallery is the just one named for somebody other than a previous legislator (the other House gallery was named for Warren A. Taylor; the Senate galleries were named for previous Senators Cliff Groh and Robert H. Ziegler).
In 2003, a park in downtown Anchorage was named for Elizabeth and Roy Peratrovich. It incorporates the lawn surrounding Anchorage's previous city hall, with a small amphitheater in which concerts and different performances are held.
In 2009, a documentary about Elizabeth Peratrovich's groundbreaking civil rights advocacy debuted on October 22 at the Alaska Federation of Natives convention in Anchorage.
Entitled For the Rights of All: Ending Jim Crow in Alaska, the film was scheduled to air as a PBS documentary film in November 2009. The film was produced by Blueberry Productions, Inc. and was basically written by Jeffry Lloyd Silverman of Anchorage.
In 2017, the theater in Ketchikan's Southeast Alaska Discovery Center was named to pay tribute to Elizabeth Peratrovich, and a buddy show investigating her role in the battle for Alaska Native civil rights was revealed.
In 2018, Elizabeth Peratrovich was picked by the National Women's History Project as one of its honorees for Women's History Month in the United States.
On March 20, 2019, her belated tribute was added to The New York Times as part of their "Overlooked No More: Elizabeth Peratrovich, Rights Advocate for Alaska Natives." series.
On October 5, 2019, United States Mint Chief Administrative Officer Patrick Hernandez declared that Elizabeth Peratrovich would show up on the reverse of the 2020 Native American $1 Coin, making her the first Alaska Native to be featured on U.S. currency.
In December 2019, a 4-story apartment building called Elizabeth Place, named after Elizabeth Peratrovich opened in downtown Anchorage.
In February 2020, the 75th anniversary of the bill she battled for, the U.S. Mint will release five million $1 coins recognizing the Anti-Discrimination Law of 1945, the most recent in a series of coins approved by the Native American $1 Coin Act.
One side (tails) will feature a picture of Elizabeth Peratrovich, the name of the legislation, and the symbol of the Tlingit Raven moiety, or descent group, of which she was a member; the reverse side (heads) will feature the traditional picture of Sacagawea.
In July 2020, a new mural was revealed out of appreciation for Elizabeth Peratrovich in Petersburg.
On December 30, 2020, a Google Doodle in the United States and Canada honored Elizabeth Peratrovich. The Doodle was drawn by Tlingit artist Michaela Goade.