Entrepreneurship Models: introducing Maria de la Paz Barbirotto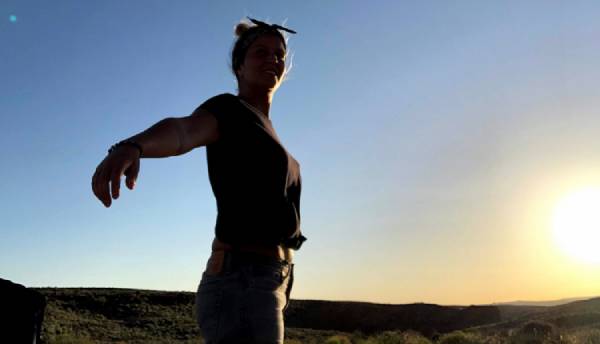 We're always excited when we get to interview a successful entrepreneur that could become a model for other passionate business minds, but not that often we're able to combine so many and diverse factors in one unique interview. Today we have with us Maria de la Paz Barbirotto, an incredibly motivated young woman and talented entrepreneur whose complexity and integrity are admirable and whose mindset left us amazed like we just had a conversation with a true big and beautiful brain. She was born in Argentina in 1989 from an Italian family and moved to Italy when she was a little girl. A full and complete list of all her studies and certifications includes: ancient greek and latin studies, multimedia arts and music, history of art, 5th grade of Conservatory of Music, music history and literature completed by her 18 year of age, followed by New Technologies and Art, Marketing and Management of Arts and Culture, Clinical Psychology and Communication and Society. On top of that a certification released by the historical auction firm Christie's in Theory and Practices of Art Collecting and a license in Cognitive Behavioral Therapy. When she talks about what keeps her alive she says with no hesitation "education and culture, not knowing is like not existing". Then she adds that experience is very important in her life as well. Maria de la Paz Barbirotto is an entrepreneur, a business strategist and a brand developer that made her career around the world living a nomadic lifestyle. She's specialized in online business and remote working and in her words the reason is "because it simply is the smartest investment that I can think of and it positively impacts your mental and physical health, your lifestyle and your wallet. Besides the fact that it's the only profitable business that you don't need to invest money to start, you start your business debt free and you don't have maintenance or hidden costs".
Can you tell us a little bit more of when you started your nomadic career?
"I started my career when I was still in college. I've always been very passionate about art and the entrepreneurial world, when I was 7 my favorite game to play was acting like I was the owner of a huge company. I moved to Milan when I was 20 and that's when I started to combine all the dots and to get my position in the world. I started putting on my best shirt and going to knock at the door of every single art gallery in the Milan area. I wasn't even sure what I was looking for or offering, I was just trying to create my network, to learn something from other's experiences in addition to what I was studying in school. At the time I was representing two emerging artists that I met back in high school. One in particular, Daniele Ortuso, still is one of the most talented artists I know. And we were both passionate about street art and all the expressions of the underground culture, so that kinda has always been an important leitmotif in my life and career. At the same time I met a mentor for me, Max Papeschi, a digital artist that was rapidly becoming one of the most established Italian contemporary artists. We met because I called him, just to go back to my ambitious attitude. And there too, I didn't know what to expect from him at the beginning, I called him to meet up without having a clear reason why. But he agreed and he invited me to his home studio where he showed me all his work. He shared with me his visions and his thoughts of the market. That probably became the first most important and cathartic moment of my entire career. I knew I could make it. After that I had several exhibitions in Italy and Germany, as a curator or artist manager. But the market was hard,
especially in Milan and my revolutionary spirit didn't agree with many of the rules and conducts of the high class of art dealers so I just opened my own company creating my own art world, far from the institutional art world. We represented over 50 artists all over the world and our exhibitions were in unconventional locations with an atypical curation. It worked great, until I finished college and got offered a position at Giorgio Armani. I worked a regular job for two years, it was great but I wasn't enjoying my life and taking advantage of my abilities much, so I left. That's the moment when I realized that I wanted a nomadic career and that I was the one conducting my life."
And what happened then?
"I realized that all that I needed to work and to realize the projects I had was stored in my brain. I quit Armani and I opened a virtual management and communication agency that was mostly focused on arts and music. And from there I just started to build up my nomadic life. I always had a plan though and I'm very good at sticking at plans when it comes to visualizing a future projected result. My plan didn't ever change. I just have good self-control and I'm good at going around problems and unexpected situations without panicking or seeing the dark side. The dark side has never been an option for me, I've never even contemplated the chance of a negative result, that's probably a little reckless of me but I also believe that we are the only ones in control of our results. If you let bad thoughts or considerations take your mind you more likely will receive a bad result.
I started to work as a business strategist and brand developer with start-ups, business owners and creators also outside of the arts and music field. I think I just slowly became aware that I was nothing more than what I was creating and what I was creating was nothing more than what I was dreaming of. After leaving Armani I honestly can say that for me it's like I didn't work a single day, and yet I put my hands and work in over 200 projects so far."
How hard is it to keep pace with all of your clients and businesses?
"One thing that I learned is to don't overload myself with work and clients, especially if I don't financially need it. Each project needs a good amount of attention and dedication, I prefer to don't take any more commissions if that means delivering a lousy job. At some point of my career I had tens of clients at the same time, it resulted in a total disaster. That's a big lesson I learned and in addition I just have an overall better life. At the moment I'm still following and developing a few extra projects but I'm mostly focused on the development and establishment of my own business projects. Anyway, if a project has a strong identity and business plan it's easier to make it work on itself, without constant and overwhelming actions. The projects and the brands that I develop are all meant to be 60% self-sufficient. Even more if we talk about online business, which is my main area. That's why in the development and rebranding phase I'm extremely focused on delivering working products that can rely on solid planning. Knowing your business you know your tools and that's the main key to make it work. I work under these rules and that allows me to work at a more personal and customized pace without worrying about the results. At this point of my career I'm pretty much done anyway, what I've built is producing on itself and my hours of actual work are extremely reduced"
What would you suggest to someone that wants to become a nomadic entrepreneur?
"I don't know if it's something you can teach someone to become. I think it's an attitude you have inside or not. I've been pushing most of my friends for years now to pursue a different business approach and improve their lifestyle, but only one has actually started and succeeded. It's hard to tell people how to live their life, even if it's for their good. Most of the people are scared of leaving what they consider their stability, a 9-5 job, a mortgage on a house, the city where they live. I never looked for that kind of stability, my parents moved to another continent when I was 4, they always pushed me to travel, to experience other countries, to study far from home. Maybe being nomadic is just in my family's DNA. Relationships, love, experiences, financial freedom, being able to quit my job and go travel the world that's my kind of stability. So the main thing I would suggest to someone that wants to become a nomadic is to explore inside their soul and eliminate everything that they know about traditional life stability. If that makes them feel excited that's a good start. Then of course explore the possibilities of online business. I honestly can't imagine any other investment if you want to take care of your life time. It simply is the smartest investment that I can think of and it positively impacts your mental and physical health, your lifestyle and your wallet. Besides the fact that it's the only profitable business that you don't need to invest money to start, you start your business debt free and you don't have maintenance or hidden costs. You can run multiple businesses at the same time, but it requires preparation, expertise in a specific area, and knowledge."
So there's no business online and nomadic life without knowledge?
"Oh yes there is, but I wouldn't recommend them based on the results. They can run for 6 months or a year and then they collapse on themselves. I don't know why there's this new general opinion that college isn't necessary, that education is a waste of time. I can't find anything more exciting and mind-opening than studying. The confidence in my heart that I can relate from Sailor Moon to Herman Hesse, discussing about geo politics and Romanticism in French literature, passing through the Odyssey and the Berlin Wall not only gives me the most powerful key to interact with the world around me but also helps me to contextualize my experience in this life. And since the moment we're here to live and not only live, I found it extremely disrespectful to interfere in other people's life without knowledge and preparation. Through culture we not only survive but we live, we take control our our experience, education and culture keep us alive, not knowing is like not existing. If I could I would still be in college and I regularly follow the most random courses. Education is a key in every field, try to do something without knowing how and you'll have a disastrous result, try to do something with a mediocre knowledge and you'll have a lousy result, try to do something with a complete education and you'll know how to deal with things"