Every Fact About the Business Tycoon Amber Gandotra from Jammu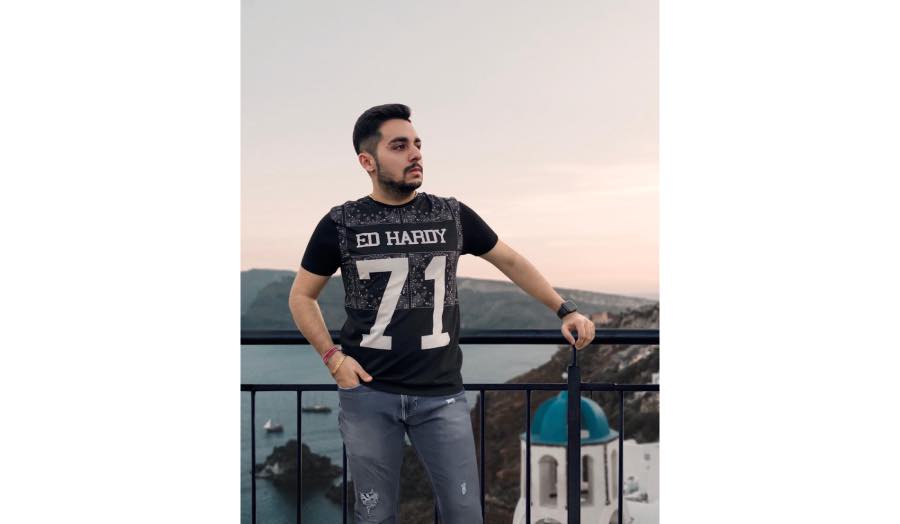 Seldom do childhood dreams come true, and sealing this fact, is young entrepreneur Amber Gandotra, a 22-year lad who hails from the state of Jammu and Kashmir. He has done his schooling from Delhi Public School, Jammu. He did his graduation from SPMR College, Jammu. He is pursuing MBA from Symbiosis International (Deemed University) and doing a distance course. Having a great interest in designing websites, he started earning young with affiliate and online marketing. When most of us were busy enjoying our leisure time, Amber was making strategic business plans for his career.
With great interest to help the society, he aims to turn a business tycoon and has a dream to work in primarily two sectors – food and beauty care. In fact, he already has a cafe names Brewers – The Coffee Bar (Instagram – @brewerscafejammu) and a salon named The Trends Inn – Unisex Salon (Instagram – @trendsinnsalon).
At the young age of 22, he has an insight to create work for society and become a reputed tycoon, where he can enable to make a name, despite his father – Ajay Gandotra being an entrepreneur himself. His mother Simmi Gandotra is a house wife.
Now that you know who Amber is, and why he is he a standout case amongst the many budding entrepreneurs, here are few facts about him, you might not know of.
1. Extremely fond of music since he was a kid, Amber's absolute favourite instrument to play is a guitar.
2. With a heart that is very kind, he aims to help people around him, and does his best to help them in ways, where he can to create a better life for them.
3. While music is his passion, one of the hobbies that tops his list while away from work, is swimming.
4. An automobile lover, Amber boasts of a huge collection of cars that he is proud of.
5. Trying to make it big for himself, he also lends a helping hand to his father in his business. His father is an established businessman and an authorised dealer for companies such as Havells, Fischer, Kirloskar and many more. If that is not enough, Senior Gandotra also trades in Jammu and Kashmir. Following the footsteps of his father, isn't he?
6. There is no love like that of a mother, and no better friend than her either. This completely holds true for him, as his mother is his best friend, and shares all the happenings of his life with her.
7. In present day, where social media is a complete rage, Amber's favourite pass time also is surfing the internet and scanning through various social media platforms. Well, let us say, that sure helps him in his online marketing assignments. It's as much work, as it is fun for him!
You can follow him on his social media handles:
Facebook: https://www.facebook.com/ambergandotraofficial/
Instagram: https://www.instagram.com/ambergandotra/
8. An animal lover, Amber is in complete awe of dogs and adores them.
At that age, and with this kind of passion, Amber definitely has a long and successful way awaiting him!