"Every woman needs an Expert like Dr Shagun Gupta to make them look more beautiful" says Shaira Ahmed Khan wife of Director and Choreographer Ahmed Khan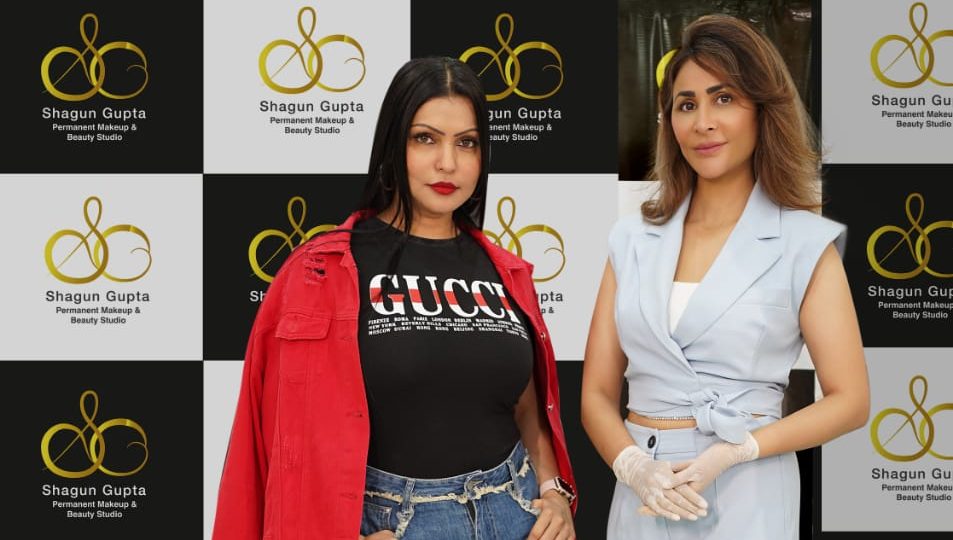 Shaira Ahmed Khan, wife of famous film maker, director and choreographer Ahmed Khan, recently visited Dr. Shagun Gupta's Permanent Make-up Studio in Mumbai and was highly impressed and liked the way skin treatments, eye Lash extension being done at Shagun Gupta PMU.
Shaira says "I always love coming here at Shagun Gupta PMU Studio. I love my skin and everytime when you do something with your skin, you just need an expert to take care of it and Dr. Shagun is an expert in this field for many years now. She is also a very good friend of mine and always takes care of my skin in the best possible way and once a month, I come here for my skin treatment. The treatment which we did today was Dermitude Meta Therapy treatment and I personally loved the results as it gave me an instant glow, a fresh feeling and a hydrated skin.
I personally recommend all the girls and women to please look after your skin and along with the skin creams, vitamin based products you also need an expert like Dr. Shagun Gupta who can make you more prettier".
Further talking about Eye Lash extension she adds, "The eyelash extension are damn good as it builts a kind of confidence in you and make you happy from inside out. The permanent make-up Industry is booming nowadays and everyone can try this once as it's safe and the best". She concludes.
Dr. Shagun Gupta is quite a popular and well known face in the Permanent Make-up Industry, not just in India but globally for her various work and achievements in the field of Permanent Make-up and Beauty industry. Also, she's quite popular among many bollywood and television industry and have been known for giving a perfect touch of permanent make up and skin treatment for actors like Freddy Daruwala, Kamya Punjabi, Arshi Khan and many others.
Dr. Shagun is one of those personality who is widely spreading this talent of permanent make up in all major cities across India and internationally.