Everything about Mahpar and the story of the formation of this women's clothing brand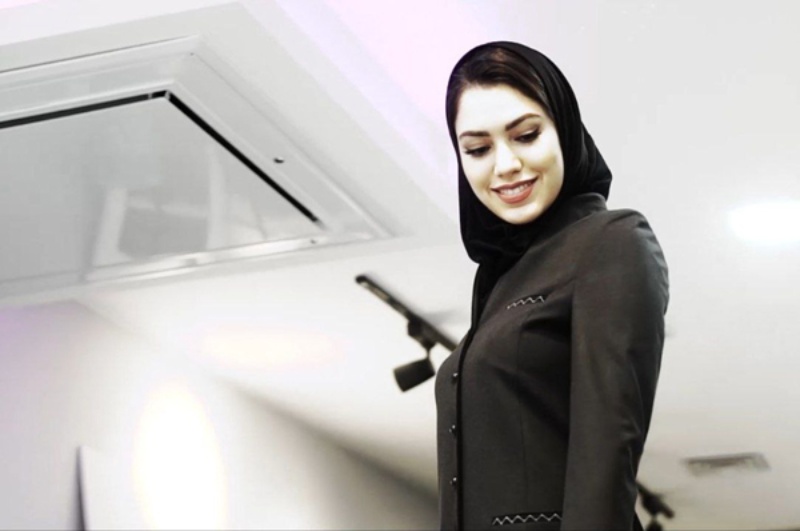 Nowadays, there is hardly anyone who is not familiar with the Mahpar brand and its wonderful products. The products of this brand, which has become one of the most well-known and famous Iranian brands of these days, have many positive and key features. This brand, which was born for the first time in the 00s, was able to achieve high fame and popularity in a short period of time. What do you think is the reason for this?
Why was the Mahpar brand able to become a well-known brand from a simple clothing shop throughout Iran within a few years?
Today we are going to examine the characteristics of this brand and the reasons for its fame and success together. So, if you are looking for more information about this famous brand, don't miss the continuation of this interesting and important article.
The history of Mahpar activity
Let's start with a detailed review of the history of activities of the Mahpar brand. As it was said, Mahpar brand is considered one of the Iranian brands with a relatively long history active in the fashion and clothing world of Iran.
This brand, which provides its services as a guarantee, has an interesting history of formation and construction. This brand was first created in the mid-00s, that is, in 2006.
The main management of this brand was Javad Soleimani, and the main goal of this brand was to produce and design high-quality women's clothes.
Keep in mind that this brand, from the very beginning, was looking for the design of high-quality products with a suitable tariff. Products that not only have a beautiful and attractive design, but also have a long lifespan.
During different periods of time, Mahpar brand expanded its activities. This brand, which at the beginning of its activity was only active in the field of manteau production, today designs and sells all kinds of women's clothes in the market.
Keep in mind that now the products of this brand have various subcategories and categories. Today, this collection is managed by Mr. Saeed Soleimani.
This group is expanding its branches and fields of activity under the supervision of a strong and professional management team.
Remember that this famous brand is known as one of the first choices of official Iranian offices and centers. All kinds of women's clothes of Mahpar brand have high quality and are stylish and beautiful.
The most important features of Mahpar products
You may also wonder what features Mahpar products have that are so popular among women.
In response to this question, we must say that the products produced and designed by this brand have a series of special and key features. Having high manufacturing quality is considered as the first feature of this brand's products.
This brand always seeks to design high-quality products that have a long lifespan and can be used in different situations.
Using the best kinds of fabric to design women's manteaus and manteau pants sets has helped this brand to be known as an excellent manufacturer.
Mahpar brand is fully confident in the quality of its products and therefore is always ready to support its products.
Another important and key feature of the products produced by this brand is related to their price.
Mahpar is an Iranian brand, which means it is fully familiar with economic challenges in Iran. As a result, it always seeks to design and sell products at the fairest price possible.
Relying on production experience and removing intermediaries from the production and sales process, Mahpar has been able to deliver them to customers at a more reasonable price than its competitors without reducing the quality of its products.
Mahpar brand strategy
Of course, the Mahpar brand has used various strategies during different periods of time, and these strategies are known to be the most important reason for the brand's fame and popularity.
Remember that this brand is always far from controversy. Unlike a series of Iranian and foreign brands that have become famous only by producing controversy, Mahpar has only focused on its own products and their quality.
This issue has made many people recognize this brand for its wonderful products. Apart from this issue, Mahpar women's clothing brand always shows interest in the ideals of customers.
This brand knows that its task is to meet the main needs of customers and produce products based on their ideals. This issue has caused this brand to always produce diverse and beautiful products and provide them to customers.
The production standards of this brand are extremely strict. Having a professional quality control system designed based on global standards is another well-known strategy of this brand.
As it was said, Mahpar does not like to launch low-quality products on the market, which is why it always uses the highest quality fabrics.
The combination of all these strategies have made this brand known as a great brand today.
Why are the products of this brand famous?
Mahpar brand products have gained a lot of fame in the world of fashion and clothing. But, an important question arises in the meantime, why Mahpar products have become so famous and popular?
In response to this question, we can consider various answers. Let's start by checking the design quality and material of this brand's products.
Up to this point, we mentioned Mahpar's high-quality products several times and it became clear that one of the most important reasons for this brand's fame is related to the quality of its products.
Since this brand is recognized as an official brand in Iran, it always produces its products using the best and most durable types of raw materials and provides them to customers.
Mahpar brand products have a reasonable price. To buy and use the products of this Iranian production, you will not need to spend high costs.
Many people spend a lot of money on foreign goods and imported clothes just to look stylish; While the products produced by some Iranian brands such as Mahpar are better than their foreign competitors in terms of quality and are more reasonable than them in terms of price.
According to reviews and surveys, the good behavior of this brand's employees with customers is known as another reason for its fame.
Mahpar understands the customers, respects them and always designs its products based on their ideals, which has also increased the reputation of this brand.
In fact, Mahpar has tried to prove its customer orientation by producing high-quality products at reasonable prices without making slogans.
Activity areas of the Mahpar brand
As we mentioned this issue in the previous parts, at the beginning of the activity, this brand was only active in the design and production of all kinds of manteaus.
But today, the fields of activity of this brand have completely changed. During different periods of time, the management team of this collection was able to add other types of women's clothes to the products of this brand.
Manteaus, overcoats, raincoats, office manteau pants sets, etc. are among the most popular products of this brand.
Remember that Mahpar brand works in the field of designing all kinds of women's clothes, and if you are looking to buy high-quality brand clothes at a reasonable price, you can safely buy the products of this brand.
It is interesting to know that Mahpar also works in the field of designing and selling women's bags, shoes and accessories!
Conclusion
As you read in this article, Mahpar women's clothing brand is considered one of the best and most well-known Iranian brands active in this field.
Mahpar, which shows great sensitivity on the final quality of its products, always seeks to improve the quality of its products.
In the eyes of Mahpar brand, women's work clothing is more than dark clothes with repetitive designs.
The managers of Mahpar brand believe that work clothing design is as important as formal wear and special attention should be paid to the clothes that women wear for long hours. Attractive designs, high quality of fabrics and the type of stitching of Mahpar brand office manteau pants sets show the same view of women's office uniforms.
By producing attractive and special office sets, Mahpar has made many famous brands and large companies and organizations choose this brand for their employees' uniforms. If you are also looking for a stylish and beautiful women's dress or you want to buy the best dress for your office style, you can easily buy the products of this brand at a reasonable price.
Instagram: mezon.mahpar | site: www.mahpar.ir