Famous Ayush yadav is setting a trend for small-town youth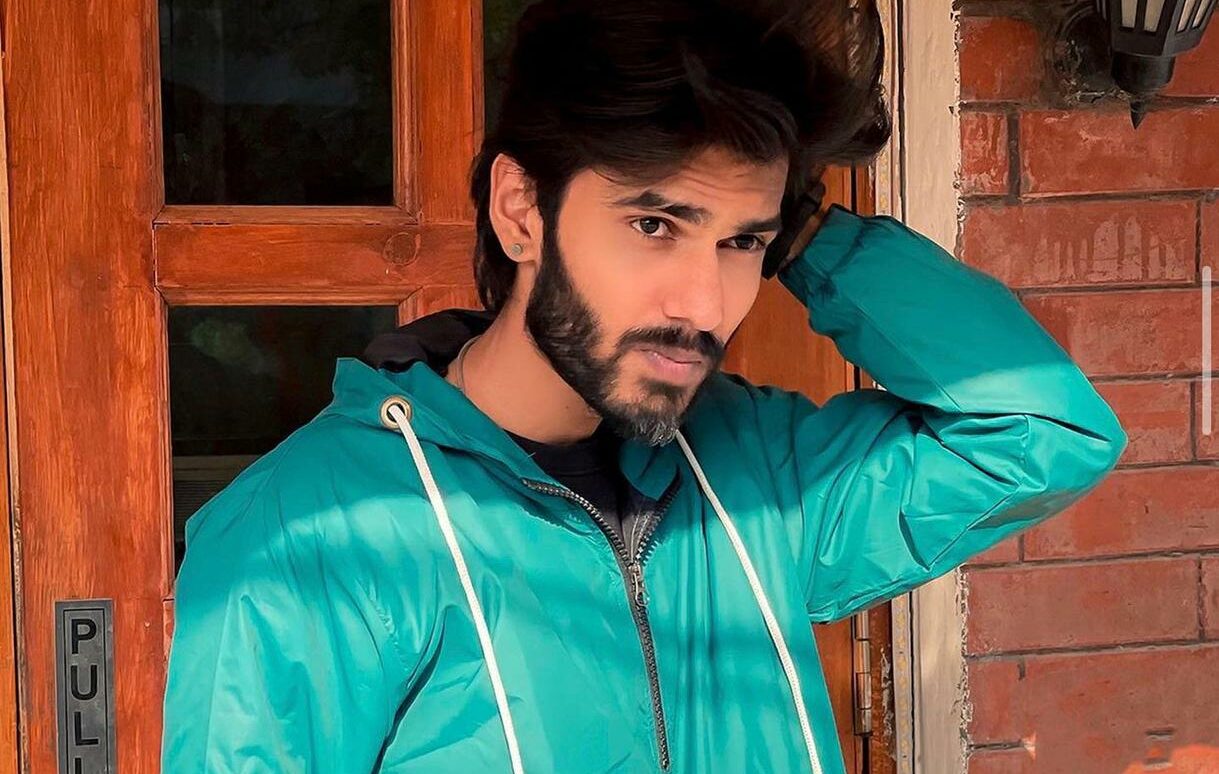 It's a huge achievement to have one million followers on a platform like Instagram. There are not many new faces who have crossed this feat and one such name is Ayush yadav. He is an influencer and youtuber who has remained active on social media while sharing different kind of comedy and concept videos on social media platforms like apps. His videos did the magic and so were his presentation and acting skills. He was able to attract a good amount of people for the show.
From Instagram he turned an actor as many of his fans also turned on his followers looking at his acting skills as showcased on these videos. He was able to impress many and that helped him multiply his fan following to a whopping amount of people crossing to one million now on Instagram. This is huge for the actor and he loves to go beyond the social media influencer life.
He is going great guns in his work .All thanks to his fan following social media, which made him enjoy a good exposure before the media. He intends to go beyond this social media and Tik Tok and carve his niche hard in the acting world.
His romantic and funny short videos are very much liked by the people. Ayush is also getting a lot of love from people on social media, but hardly anyone knows how difficult it was for Ayush to reach here who is always smiling and laughing on the screen.
Ayush yadav, originally from Guna district, belongs to a lower middle class family. Ayush, who wanted to become an actor since childhood, had such a shortage of resources some 4-5 years ago that he had to seek the help of friends to make videos and upload them on social media. In the initial phase, Ayush used to work with his friends and acquaintances to make videos in some way.
At the same time, the circumstances of the house were not such that they would get a good environment for studies. Nor was the family capable enough to provide them with expensive higher education. The way to overcome all these complications was to work hard and go out to fulfill your dreams. Ayush also did the same. Worked hard and passed the 12th board with very good numbers.
He understood that for whatever he wanted to do, he would have to go out of the fold and go to Delhi.He enrolled in Delhi University on the basis of hard work and his marks. He continued to fight with challenges even while studying in college. He spent a lot of time doing small jobs along with studying in his spare time.
But along with all these troubles, his difficulties did not lessen. Families familiar with the stories of the struggles of the acting world also did not support him for the election of this region. It was also a big challenge to explain them, but Ayush took this risk and took the parents to believe in faith and got ready to make the dream come true.
This all has made him enter into the world of influencer on social media. Now, he helps individuals and groups to emerge upon as a brand in this tough competition using his popularity on social media platforms. His style and aura also have made him try his luck in the world of fashion as a model and actor.
Within no time, he was able to win the hearts of millions with his videos with his perfect comic timing and great sense of humor. His style statement, acting and the right blend of expressions and emotions made him popular. His videos allowed people to enjoy a good time on social media. Today, he has many followers on Instagram who have been following him only for his videos. These factors were enough to make him the star influencer in the social world.
Ayush yadav With Saloni Mittal : There were many problems in the new city, but it was from here that his journey started and he started making small concept videos on social media. In this journey, Ayush also joined social media sensation Saloni Mittal. He made videos with Saloni, which got so much love from the people that his videos started trending under the name hashtag Sayu. After the initial struggle, there was a gradual response from the people and there was a time when Aayush got the silver play button from YouTube too.
Ayush yadav on instagram :
Ayush yadav has over 11 lakh followers on Instagram. He loves watching sports and his favourite game is Football. Acting and playing football are his hobbies. His fans also say that he makes videos with full dedication.In an interview, he was asked about his dream and he said that his goal is to keep her perants happy for life time with him. He has some handsome photos on Instagram and fans have complimented his style and fashion that he pulls off in his Instagram photos. He also posts some of TikTok videos on Instagram.
Connect Instagram:
https://www.instagram.com/Ayushyadav7100/
Ayush yadav YouTube channel:
He has a YouTube channel & completed approximately 10 lakh Subscribers.