NOVAFX Plans To Bring Transparency and Cost Savings to Millions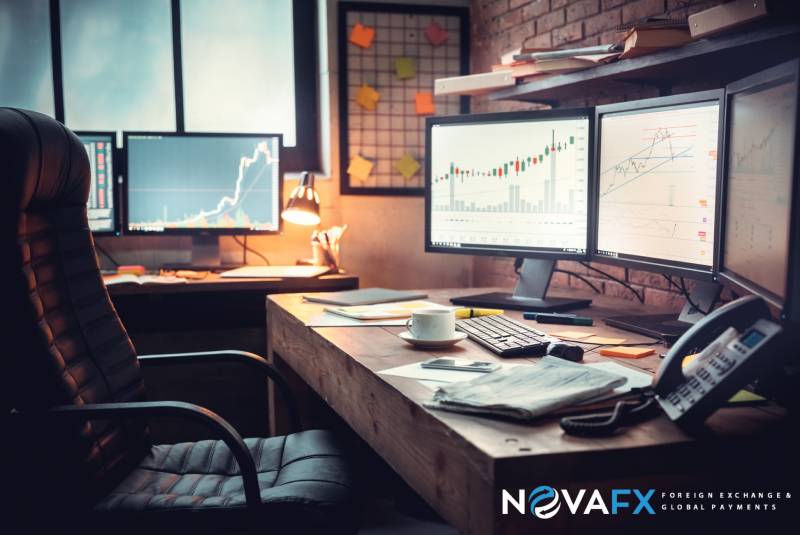 NOVAFX Group Inc is the brainchild of Shan Madavan, a seasoned FX trader from Toronto who built a book of $3.2 million worth of FX transactions per year. Holding a strong conviction that the FX industry could benefit tremendously from transparency and digitalization. It was this belief that led him to develop NOVAFX, a fully integrated FX conversion, hedging, global payment transfer, and online platform.
"It starts with customer service…if you can't take care of someone, it doesn't really matter what services you offer",that's what Shan Madavan had to say in a brief interaction that we had last fall. It's a no brainer that customer service should come first but I have yet to see it in my business dealings with mainstream FX firms. There is certainly room to improve and this is where NOVAFX will fill the gap.
NOVAFX starts with offering transparent pricing and unbeatable rates. When compared to banks and traditional brokers, NOVAFX will offer rates that are 75% cheaper with an appropriate breakdown so you know how your money is being spent. The company's online platform will also allow you to make transactions and business decisions from the comfort of your home. Shan hopes that this will eliminate unnecessary processes and wait times.
Risk management (hedging) is also an overlooked section of the FX market. NOVAFX will work with various market participants to reduce their risk and protect their gains when interacting with various currencies. See below for the various use cases:
Utilizing NOVAFX
Personal Transactions – Buying a car, boat, or real estate in another country? You might want to think of hedging your FX exposure in case the other country's currency appreciates against your home currency. NOVAFX has found that these types of personal transactions cost individuals 10% more due to adverse currency fluctuations. 10% on a $20k vehicle is $2k and 10% on a $200k property is $20k, it's just not worth the risk. NOVAFX can eliminate that risk and take care of the international payment all in a few clicks.
Importing and Exporting Businesses – If your business imports or exports, it is likely that you need to buy and sell various currencies. With NOVAFX, you can utilize forward contracts to lock in your costing and protect your profit margins. This process helps you improve cash flow forecasting and can lead to better business decisions. NOVAFX can also set up automated payment transfers to your suppliers and draw down from the contract as needed. It is as easy as 1, 2, 3 with Nova's online platform.
Asset Management Firms – Asset managers are quite often interacting with a multitude of stocks and bonds around the world. NOVAFX seeks to protect asset managers from FX exposure in their respective funds. NOVAFX has the capability to analyze geopolitical trends and recommend various hedging programs to reduce the likelihood of the funds real value deteriorating at home. For example, if a Canadian asset manager were to buy U.S. stocks and the U.S. dollar fell by 5% over the life of that position; the fund managers position in terms of Canadian dollars at home would be 5% less, regardless of the movement of the stock.
This brings us to the conclusion, NOVAFX will quickly become a market leader once the adoption of a fully integrated FX firm goes nationwide. How could you not enjoy transparent pricing, cost savings, speedy payment transfers, and the online analytics platform to help you stay track your exposure and your payments? See for yourself, sign up for an account today (it's free to register) and make your FX and international payments easy.
By Dalton Rismay, Banting Court Capital Management Inc.