Politics
Felicitas Mendez: Google Doodle celebrates Puerto Rican civil rights activist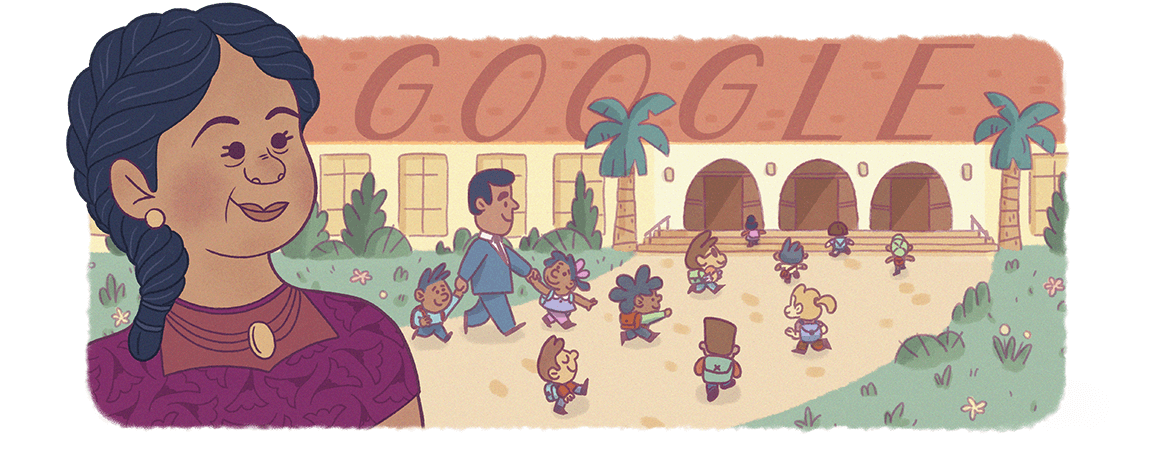 Google Doodle celebrates Puerto Rican activist Felicitas Mendez in the American civil rights movement on the first day of Hispanic Heritage Month 2020 in the US on September 15, 2020.
Who was Felicitas Mendez?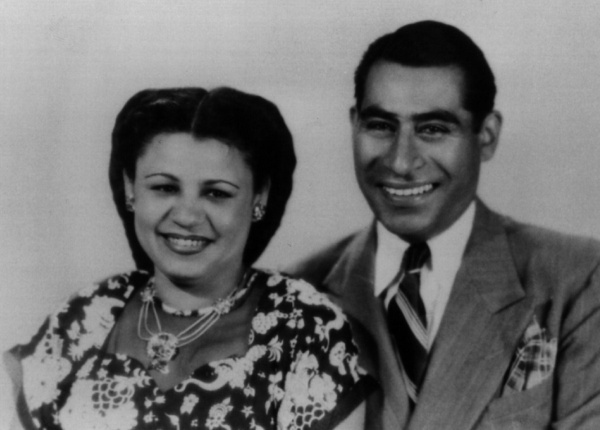 Felicitas Gómez Martínez de Méndez was born as Felicitas Gómez in the town of Juncos in Puerto Rico on February 5, 1916. In 1946, Mendez and her husband led an educational civil rights battle that transformed California and set a significant lawful point of reference for finishing de jure segregation in the United States. Their milestone integration case, known as Mendez v. Westminster, prepared for important reconciliation and public school change.
The Gomez family moved from Puerto Rico. There they confronted and were dependent upon, the separation which was then-widespread all through the United States. Felicitas and her siblings were racialized as "black."
At the point when Felicitas Mendez was 12 years of age, the family moved to Southern California to work the fields – where they were racialized as "Mexican." In 1936, she wedded Gonzalo Mendez, an immigrant from Mexico who had become a naturalized resident of the United States. They opened a bar and grill called La Prieta in Santa Ana. They had three children and moved from Santa Ana to Westminster and rented a 40-acre asparagus farm from the Munemitsus, a Japanese-American family that had been sent to an internment camp during World War II.
Even though the farm was an effective agricultural business venture, it was as yet a period in history when racial discrimination against Hispanics, and minorities in general, was far-reaching all through the United States.
Felicitas and her husband Gonzalo Mendez conquered these afflictions to run a cantina in Santa Ana, CA, and eventually rent an effective asparagus farm in Westminster, CA. During the 1940s, schools in the United States were as yet isolated, with California having separate schools for "Whites-only." In Westminster explicitly, there were just two primary schools, with the Hispanic school, Hoover Elementary, being especially missing by correlation with the campus of seventeenth Street Elementary.
To offer her kids superior education, Felicitas and Gonzalo Mendez applied for their three kids to be permitted into seventeenth Street Elementary, however, it was esteemed that their children's skin was excessively dark and that the "Mendez" surname was too Hispanic.
Rather than just tolerating their family's destiny, the Mendezes, alongside four other Hispanic-American families, documented a claim Mendez v. Westminster for the benefit of thousands of kids in the zone. While her husband was busy handling the everyday issues of the case, Felicitas Mendez skillfully dealt with the family farm to guarantee they could pay any related lawful charges.
After almost a year in the court and one more year of appeals, the families won their right to have their children educated in similar schools as other kids. After a short time, a law was passed in California authorizing the integration of their schools. Some of the arguments presented in the case of Mendez v. Westminster established the foundation for Brown v. Board of Education to end the segregation of schools over the United States.
In September 2011, an exhibit honoring the Mendez v. Westminster case was presented at the Old Courthouse Museum in Santa Ana. This display is known as "A Class Act" is sponsored by the Museum of Teaching and Learning. Sylvia Mendez was an individual from the display planning committee alongside her brother, Gonzalo.
Sylvia Mendez retired after laboring for thirty years as a nurse. She travels and lectures on the historic contributions of her parents and their co-plaintiffs to integrate the United States. On February 15, 2011, President Obama awarded her the Presidential Medal of Freedom. In 2012, Brooklyn College awarded her a privileged degree.
Google Doodle Celebrating Felicitas Mendez
On September 15, 2020, Google Doodle praises Felicitas Mendez. Google Doodle portrays Felicitas Mendez gladly looking on as Gonzalo walks their three children into similar schools as children of different races.
In making Google Doodle, Google was deeply in contact with the family, including Felicitas Mendez' daughter, Sylvia, who carried her share of the weight of this accomplishment by being one of the first Hispanic-American students in a formerly "Whites-only" school.