Interesting Facts About American Civil Rights Pioneer Felicitas Mendez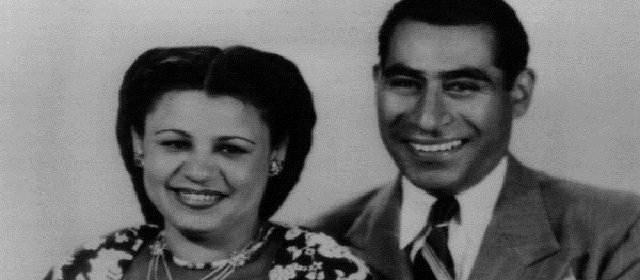 Search engine giant Google celebrates American civil rights pioneer Felicitas Mendez with Doodle on the first day of Hispanic Heritage Month 2020 in the U.S. on September 15.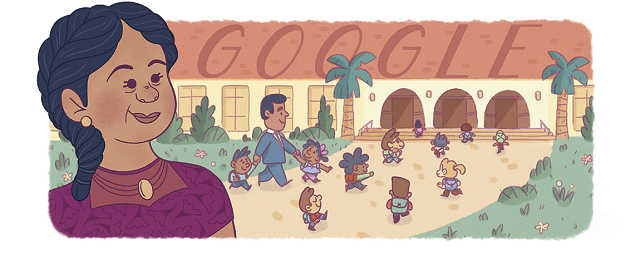 Here's a look at the life and work of Puerto Rican activist Felicitas Mendez.
Personal
Birth name: Felicitas Gómez
Birthdate: February 5, 1916
Birthplace: Juncos, Puerto Rico
Died on: April 12, 1998 (aged 82)
Death place: Fullerton, California
Husband name: Gonzalo Mendez
Children: Four sons: Victor, Gonzalo, Jerome, and Phillip; two daughters, Silvia Mendez and Sandra Duran
Nationality: American
Zodiac Sign: Capricorn
Known for: American civil rights pioneer, Puerto Rican activist
25 Interesting Facts about Felicitas Mendez
Felicitas Mendez was a Puerto Rican woman who became an American civil rights pioneer and business owner.
Her family moved to Southern California to work in the fields when she was 12 years of age – where they were racialized as "Mexican."
In 1936, Felicitas wedded Gonzalo Mendez, an immigrant from Mexico who had become a naturalized resident of the United States.
Felicitas Mendez opened a bar and grill called La Prieta in Santa Ana along with her husband Gonzalo Mendez.
They had three children (Sylvia, Gonzalo Jr., and Jerome Mendez) and moved from Santa Ana to Westminster and rented a 40-acre asparagus ranch from the Munemitsus, a Japanese-American family that had been sent to an internment camp during World War II.
Felicitas Mendez's three children went to Hoover Elementary, a two-room wooden shack in the city's Mexican neighborhood, alongside different Hispanics.
In 1943, when her daughter Sylvia Mendez was just eight years of age, she went with her auntie Sally Vidaurri, her brothers and cousins to enlist at the 17th Street Elementary School.
Felicitas Mendez and her husband Gonzalo took upon themselves the task of leading a community fight which would develop the California public education system and set a significant legitimate point of reference for finishing segregation in the United States.
On March 2, 1945, he and four other Mexican-American dads from the Gomez, Palomino, Estrada, and Ramirez families recorded a claim in government court in Los Angeles against four Orange County school districts — Westminster, Santa Ana, Garden Grove, and El Modena (presently eastern Orange) — in the interest of around 5,000 Hispanic-American schoolchildren.
On February 18, 1946, Judge Paul J. McCormick decided for Mendez and his co-plaintiffs.
Over a year later, on April 14, 1947, the Ninth Circuit Court of Appeals certified the district court's decision for the Mexican-American families.
Felicitas Mendez's children were at long last permitted to go to the 17th Street Elementary school, accordingly getting one of the first Hispanics to go to an all-white school in California.
Mendez v. Westminster set a critical point of reference for finishing segregation in the United States.
Gonzalo Mendez passed on in 1964 at 51 years old, unaware of the huge long term impact that Mendez v. Westminster would eventually have on the U.S.
On Sunday, April 12, 1998, Felicitas Mendez died of heart failure at her little girl's home in Fullerton, California.
The achievement of the Mendez v. Westminster case made California the first state in the country to end segregation in school.
This prepared for the better-known Brown v. Board of Education seven years after the fact, which would stop school segregation in the whole nation.
Sandra Robbie composed and created the documentary Mendez v. Westminster: For all the Children / Para Todos los Ninos, which appeared on KOCE-TV in Orange County on September 24, 2002, as a feature of their Hispanic Heritage Month celebration.
In 1998, the district of Santa Ana, California honored the Mendez family by naming another school the "Gonzalo and Felicitas Mendez Fundamental Intermediate School".
In 2004, Sylvia Mendez was welcomed to the White House for the celebration of National Hispanic Heritage Month.
On April 14, 2007, the U.S. Postal Service divulged a stamp honoring the Mendez v. Westminster case.
On September 9, 2009, a second namesake school opened in Boyle Heights, Los Angeles. The "Felicitas and Gonzalo Mendez Learning Center" is a double school campus celebrating the efforts of the Mendez and different families from the Westminster case.
In September 2011, an exhibit, known as "A Class Act" is sponsored by the Museum of Teaching and Learning, regarding the Mendez v. Westminster case was introduced at the Old Courthouse Museum in Santa Ana.
Sylvia Mendez retired after laboring for thirty years as a nurse. On February 15, 2011, President Obama awarded her the Presidential Medal of Freedom. In 2012, Brooklyn College awarded her an honorary degree.
On September 15, 2020, Google praises Felicitas Mendez with an incredible Doodle on the first day of Hispanic Heritage Month 2020.