First Iranian Lady Car Blogger In The World Mehrnoosh Carholic Graces The Lexus 2022 Car Launch With Her Presence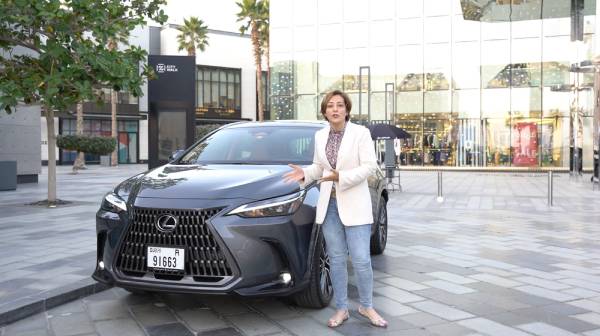 Mehrnoosh Carholic is a widely popular and revered car blogger and reviewer from the Middle East. Through her excellent work in the car reviewing realms, Mehrnoosh has acquired a huge audience and following of more than 200,000 thousand people across social media platforms like Instagram, YouTube and Facebook.
Mehrnoosh Carholic is an approved car blogger and has to herself the Fédération Internationale de l'Automobile (FIA) driving license. She has given reviews and comparisons on popular and expensive brands of super cars, sports cars and luxury cars like Toyota, Ferrari, Lexus, Lincoln, Ford, Volvo, Honda and Land Rover.
As the first Iranian lady car blogger and reviewer in the world who is known to generate content that characterizes quality and credibility, Mehrnoosh Carholic regularly gets warmly invited to car launches and other automobile events of luxury and international brands in the world.
Very recently, on the third of February, Lexus invited Mehrnoosh Carholic to their 2022 car launch. The event launched the all new Lexus LX 600, Lexus UX and the Lexus NX.
Talking about the same in a discussion, Mehrnoosh said, "All the three cars have a nice modern design and their tech has been advanced."
Mentioning the Lexus NX in specific, Mehrnoosh Carholic continued, "The Lexus NX has made commendable progress. The car size has been increased which will allow more leg room for the driver as well as the passenger(s). The NX has definitely made up for the shortcomings in the features and tech of the previous models. All in all, the new Lexus NX makes for a driving experience that is smooth and fun. Lexus has come a long way."
Mehrnoosh Carholic is one of the most well known car bloggers in the world and continues to put out great content in the form of car reviews, blogs and comparisons.