Gefen International Releases Next Generation GQL Technology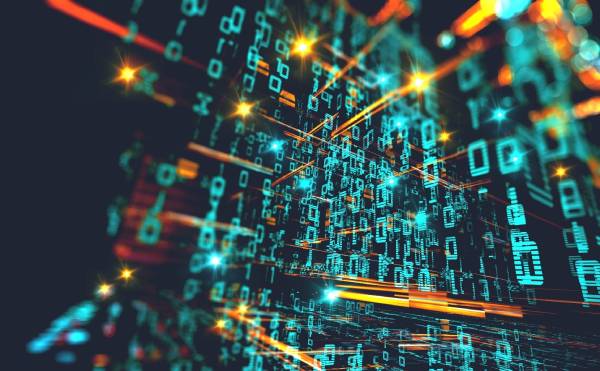 The insurance sector is worth 500 billion US dollars each year in fees, and it's expanding. As a result, insurance is frequently viewed as a dreaded purchase. Still, regardless to how much we despise paying the monthly premiums, it's simply too high of a risk for individuals and businesses to ignore or forego.
One of the biggest problems insurance agents deal with these days, is the transition to working digitally online. Many potential costumers prefer to receive services and make purchases online, than physicly in the "real world". Strict mandated regulations make it even harder for the insurance agent to take their business to the web.
To answer this problem, an Israeli Fintech company named Gefen Intenational, publicly traded on the Australian Stock Exchange (ASX:GFN), has created AI technology that automates many of the sales processes that insurance agents employ. Consumers, carriers, and advisors are all connected through the Moments platform, which automates their interactions. The base of the Moments platform is an AI component called GQL (Genetically Qualitative Learner).
According to Bloomberg, the next generation GQL is now released, with more capabilities, data points, and new targeting options for interactions between agents, advisers, and clients. The major goal of the GQL is to raise the level of service, tailor the experience for consumers, and enhance the share of the wallet generated by each client.
The GQL optimizes recommendations for consumers, agents, advisors, and suppliers by considering hundreds of goods, customer actions, interactions, and data points. This enhancements include a new Whatsapp integration, improvements to the GQL distribution tool, and new 'Open Insurance' data integration options for prospecting and existing clients.
Gefen International's usage of AI has caused a stir in the insurance industry by providing fraud detection, risk management, and cost-effective services at the touch of a button. Insurance firms can use Gefen's AI platform to build a robust and tightly interconnected agent network that improves client interaction, analyzes data tracking, and ensures the timely distribution of safeguarding products and financial security services.
Gefen experienced growth in all its main indicators in the first half of 2021. The number of users on their platform increased from 60,000 to 125,000, and the number of corporate agents increased from 1,500 to 16,500. Gefen went public in June 2021, raising almost 25 million US dollars on the Australian Stock Exchange (ASE), with a market capitalization of 69 million US dollars which continued to increase.
In addition, Gefen's platform is essentially a digital trading floor where agents from highly regulated businesses may sell complex products to customers to generate high profit. The company's revenue comes from a 30 percent fee paid to agents. It is primarily generated from the close of deals and leasing of platform licenses.
As a result, incorporating Gefen's disruptive AI technology into the insurance industry at the B2C level is said to provide customers with a more inclusive and less expensive insurance experience while allowing insurance agents and corporations at the B2B level to focus primarily on growing their sales revenue.