Success is build over time, not overnight says iconic Influencer Munish Maya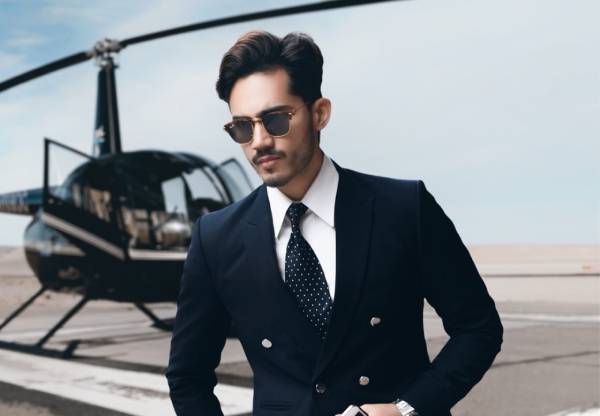 Everyone has a different definition of success but sometimes we get caught up trying to keep up with everyone else or going down a path that is hardly ever going to make us happy or even wealthy on any level. Munish Maya, an awarded life strategist, motivator, and India's 1st Global Brand Ambassador asks his clients to redefine their definition of success.
It is not an understatement to say that every success comes with obstacles. But you must know that these obstacles exist to test you and stretch you beyond limits. People who consistently work hard to achieve their goals are the people who will sooner or later become successful one day.
Mr. Munish, in one of his seminars tells the bare truth about life, that while we hear of success stories that happen overnight, most success stories are not. They are the result of blood, sweat, tears & consistency. Milestones are not achieved overnight.
Life is a process, and not a shortcut. To go on the top, initially you have to climb the first stair. That's how life is. If you will try to skip anything you might fall. Munish Maya says, to master anything in life you have to go through it again and again, No matter whatever the condition will be. You will meet many distractions on the way to learning and mastering things. It's natural, but those who fall prey to the habit of distraction and least important chores in life have got stuck in it. Take your life's decission wisely. Keep consistency in your work and mind. Train your mind accordingly.
Start challenging yourself if you want to progress in your life. Because challenges will make you stronger from both heart and mind. Maya focuses on the full development and growth of a person. He believes that growth in professional life and not in personal life does not speak good of the person. He urges his followers and clients to focus on their personal development too with professional development. In order to achieve success. Maya says, Many people think that they are already too old to succeed. But success has no deadline. Always remember, auccess comes to those who hustle for it. One will only hustle for something when he is really passionate about it, which will give him the ultimate happiness.
Being an award winning Life Coach, Motivator and a Super Star Influencer he sees his success as the way to transform many lives by speaking about his experience and guiding people through his mistakes is what makes him actually happy. He wants people to become self independent not only financially but also independent of their thoughts. Life is so big to learn, so start learning it from today and start observing the growth.
https://instagram.com/munishmaya?utm_medium=copy_link