Google Doodle Celebrates Thai Composer Thanpuying Puangroi Apaiwong's 105th Birthday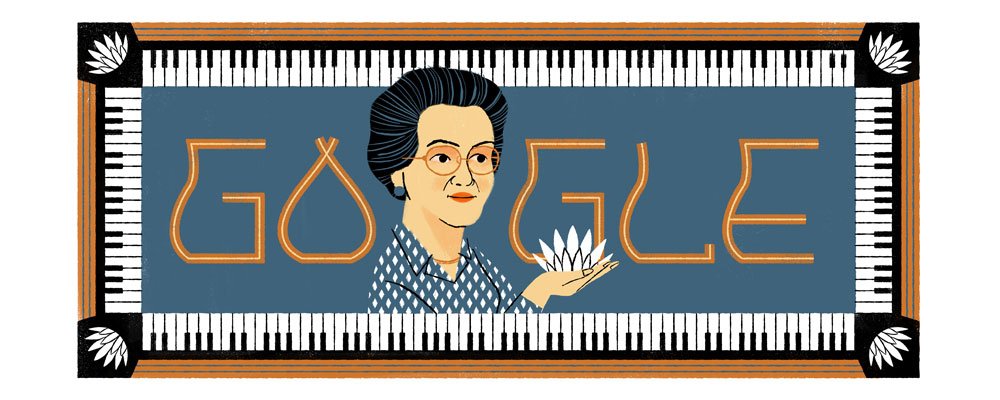 Today's Google Doodle celebrates Thai composer Thanpuying Puangroi Apaiwong's 105th birthday. Of her more than 100 compositions, she is most popular for the classic "Bua Kao" ("White Lotus"), which was awarded as "Song of Asia" by UNESCO in 1979 and made her a staple in the national collection.
Born Mom Puangroi Sanit Wong in Bangkok on this day in 1914, Thanpuying Puangroi Apaiwong learned to play the piano and the guitar at a youthful age. Composing and playing tunes for her family, she indicated an undoubted passion and proceeded to study music at Trinity College London.
During the first half of the 20th century, as foreign music like Western classical and jazz picked up popularity, a new genre named Phleng Thai Sakon (generally meaning "international-style Thai music") emerged. The genre mixed elements from conventional Thai music with instruments of Western classical, and Thanpuying Puangroi Apaiwong got one of its leading artists. She composed music for plays and movies, for the royal family, and extraordinary national events.
Thanpuying Puangroi Apaiwong devoted her life to music, playing week after week for about 22 years with a group of classical musicians to raise funds for different educational institutions. She was additionally awarded the Performing Arts award by the Board of National Culture in 1986, as well as five royal decorations for her contributions.