Haja El Hamdaouia: Google Doodle celebrates a Moroccan singer and songwriter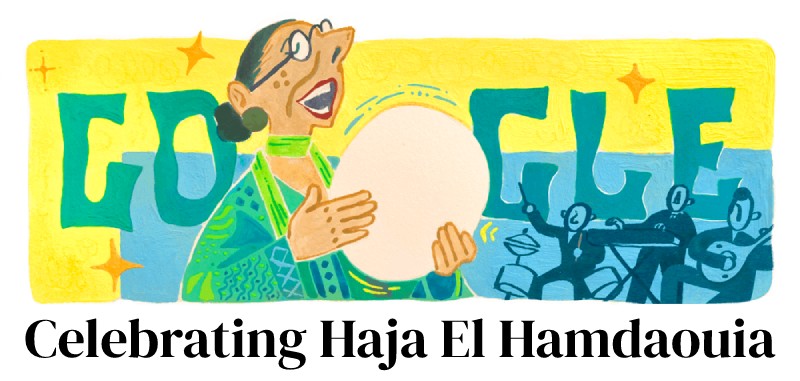 Google Doodle is celebrating Haja El Hamdaouia (الحاجة الحمداوية), a Moroccan singer and songwriter, known for singing Moroccan Chaabi and Aita, on October 28, 2022.
Who was Haja El Hamdaouia (الحاجة الحمداوية)?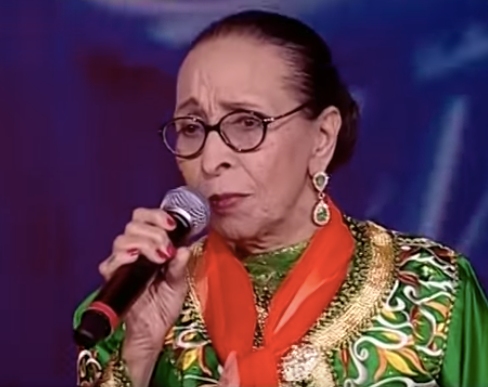 Haja El Hamdaouia (الحاجة الحمداوية) was born in 1930 and experienced childhood in Derb Sultan in Casablanca where she began singing from a young age. She sang in front of the "patchwork" Orchestra.
Haja El Hamdaouia's father loved musicians and frequently hosted music troupes at their home. This inspired Haja to take theater classes where she figured out how to sing and perform chaabi music, a genre that fuses urban and rural Moroccan folk music.
She began her career in the 1950s, playing out the genre "El Aita al Marsaouia". This is one of the most popular styles of Moroccan traditional music. "El Aita" can be translated into "the call" or "the cry" wherein performers sing about a specific reason. During the French protectorate, singers El Aita to beratee colonizers with the lyrics, calling on them to leave the country.
Fun Facts about Egyptian actor Nour El-Sherif
With her penetrating and powerful voice, Haja sang about everything from national independence to daily life.
Haja El Hamdaouia (الحاجة الحمداوية) performed at Salim Halali's cabaret in Maarif, Le Coq d'Or.
She wouldn't hesitate to push boundaries as seen in 1959 when Haja had the idea to sing in front of a makeshift orchestra.
Haja El Hamdaouia performed at cabaret venues in Casablanca neighborhoods supported by a saxophone, organ, guitar, drums, and violin. During this time, she made some of her most famous songs like "Daba Yij" and "Jiti Majiti", which took on the subjects of femininity and love.
Haja El Hamdaouia (الحاجة الحمداوية) was likewise known for her extraordinary appearances in front of an audience, inseparable from her "bendir," a big hand frame drum and membranophone. The artist was popular for her classic hairstyles and colorful caftans on stage.
She made her own style of pop music with traditional Moroccan kaftan. Her songs are viewed as pop classics which numerous current Moroccan pop musicians adapted. She performed along with famous artists like Cheb Khaled and Hamid Bouchnak.
Haja El Hamdaouia proceeded to make and perform music for more than 60 years. She featured at festivals in Essaouira and Oujda until the late 2000s. Find her music on streaming platforms and in music stores around the world.
After a week of suffering health complications that expected her to be moved to the hospital for medical supervision, El Hamdaouia died on 5 April 2021 at Cheikh Zaid hospital in Rabat, aged 91.
Interesting Facts about Egyptian-Syrian composer Farid al-Atrash
On October 28, 2022, Google featured a Google Doodle on its homepage to celebrate Haja El Hamdaouia (الحاجة الحمداوية). The star of Moroccan chaabi music impacted different generations of artists with her innovative style.