Hội An: Google celebrates Hoi An Lantern Full Moon Festival, doodle indicates colorful lanterns with full moonlight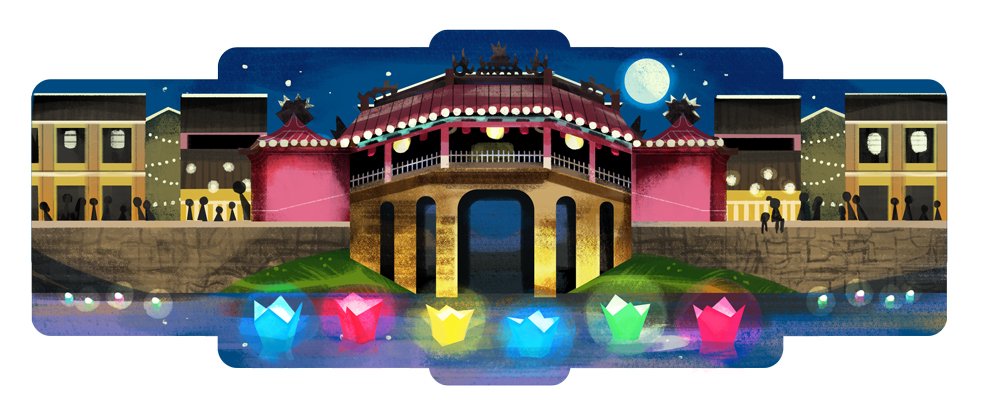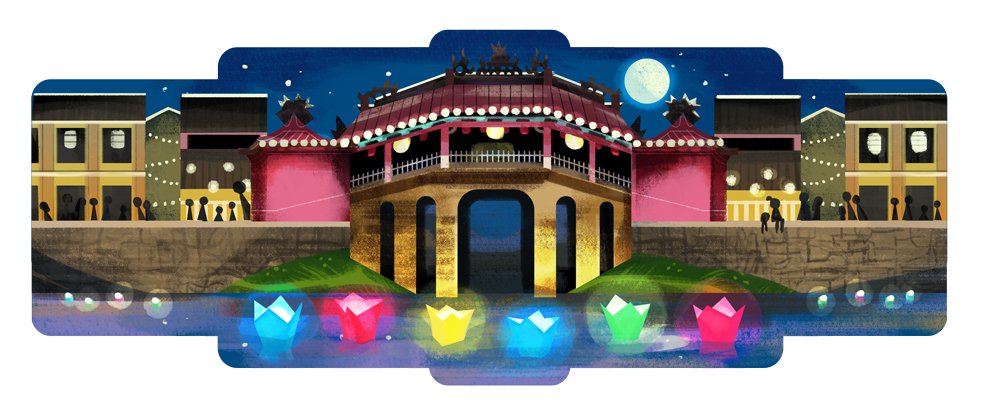 Google today celebrates Hội An with a dazzling doodle with a worldwide idea that the city is remained to a great extent unchanged for a few centuries. With a populace of approx. 120,000 in Vietnam's Quảng Nam Province, Hội An was pronounced an UNESCO World Heritage Site in 1999. One of the major attractions is the Hoi An Lantern Full Moon Festival that happens every full moon cycle.
Hoi An Lantern Full Moon Festival is a festival to honor the ancestors. During the celebration, individuals exchange flowers, lanterns, candles and fruits for growth, prosperity and good fortune. Hội An is all inclusive known as an exceptionally well-preserved example of a Southeast Asian trading port dating from the 15th to 19th century. The structures of old town's buildings and road plan reflect a mix of indigenous and foreign impacts. The covered Japanese Bridge dating back to the 16th to 17th century is a noticeable one and of the most attractive tourist destinations.
The name Hội An(Hoi An) initially signifies 'peaceful meeting place' and the town was historically known as Faifo in English and other European languages. The Cham (individuals of Champa) controlled the spice trade between the 7th and 10th centuries and the business brought enormous riches during that period. By the beginning of 17th century, Dutch, Portuguese, Spanish, Indian, Filipino, Indonesian, Thai, French, British, and American ships would come and go, while Chinese and Japanese dealers rented waterfront houses in the seaside town.
The residents of Hội An burn incense and ignite small lanterns under the presence of full moonlight and float them on the river. The most wonderful and sparkling perspective comes when the river's water is loaded up with colorful lanterns. This lantern celebration stays unchanged in hundreds of years and has become the most brilliant time to attract the guests from over the world. Google's new doodle indicates how the covered Japanese bridge and its front water looks illuminated when colorful lanterns are floated under the full moonlight.