How Beauty influencer Melina Taj has collaborated with leading brands like Swarovski, Bobbi Brown and several others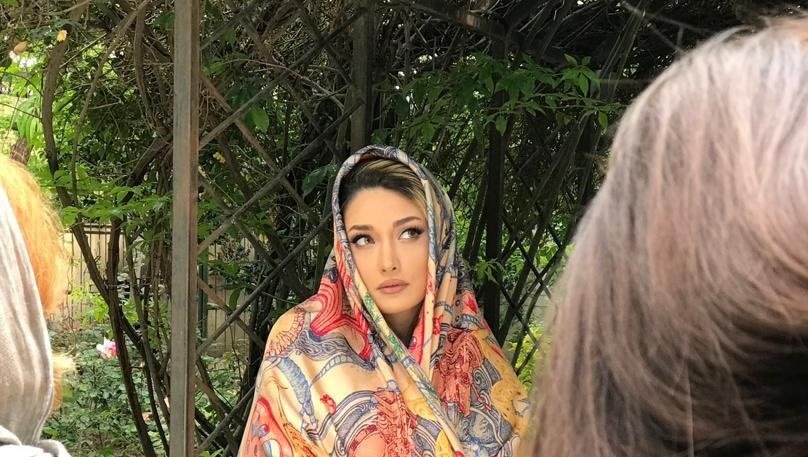 How has the beauty industry revolutionized so much you ask? Well it has, thanks to the likes of pro-influencers like Melina Taj. Just half a decade ago, the beauty and makeup industry was hidden and unexplored. It was limited to high-paid models only, featuring 'already popular' products for TV ads. The entire marketing space itself was restricted to a privileged few.
From then to now
Influencer marketing is shaping the future of beauty branding, and the internet has been a crucial contributor to this growth. Today, celebrity makeup brand launches are relying on independent beauty influencers to market their products and spread the word. This shift has not been easy, but now fortunately we are heading to a more balanced platform for the beauty industry. This has occurred due to the contributions of influencers like Melina Taj.

In a tête-à-tête with Melina Taj, we unveiled her journey on becoming an established beauty influencer, with over 1.4m followers in a short span of 3 years. Melina began her journey in the fashion industry in 2015 as she shooted with clothing and fashion magazines. She has also done TV ads for Dafy wet wipes, broadcasted across radio and television networks. In addition, she has acted in a cameo role for the climax of Avaye Baran TV series which is broadcast on the Channel 3 of Iran TV.
Since 2017, she began making exclusive Instagram videos for beauty product reviews and homemade beauty makeovers. "Ever since I started uploading IG content, my only aim has been to bring an insightful review of worthy products to my followers. With so many products around us, choosing the right one for our skin tone can be a challenge. At the same time, we look for trustworthy products that will enhance our skin. My first ever review for a famous brand, was for Fenty Beauty by Rihanna. From then on I have reviewed many small and large inspirational brands.
Where did it all start?
"I have always been interested in makeup and intrigued by its ability to uplift one's self-confidence. I've been a professional makeup artist for many years, and when I started sharing my reviews on Instagram, it was great to see how so many people were appreciating such honest reviews. A lot of women find it difficult to go outdoors frequently for a makeover or for skin treatments. They were looking for homemade makeup solutions with simple ingredients. I received many questions regarding smaller details of makeup application, which many famous beauty reviews didn't include. So, this was the need I intended to fulfil with my knowledge." With time, Melina's makeup tutorials and homemade masks have gained immense popularity.
Owing to her unique and consistent content on social media, Melina was invited to give a talk on beauty marketing in the first Iranian Beauty Conference, as the most influential Iranian beauty influencer. Acknowledging her success, she was awarded with a Master of Makeup degree from the French Makeup Studio and was also invited to work with them. She conducted several makeup master classes with some renowned artists such as Samer Khuzami and similar. It was not long before collaborations and events with stellar brands like Swarovski, NARS, Bobbi Brown came along the way. Taj also held a successful beauty master class in Istanbul, Turkey with prominent sponsors like Victoria's Secret, Huda Beauty, Benefit Cosmetics, NYX Professional Makeup, Clarins, Tarte Cosmetics and similar.
Melina accredits her success to the warm and intimate relationship that she has nurtured with her followers. "I love to share little beauty tricks that have worked for me. It's all about simplifying the complex. If you have an expertise, share it in the most humble way, and you will see how new doors open for you. I believe in this quote by Richard Bach, "You are never given a wish without also being given the power to make it come true."