Making Your Children Feel Cosy with Winter Clothes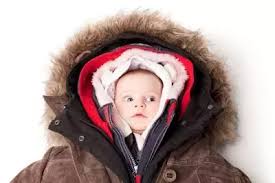 The winter months can become a challenging time for parents who have a baby in the house. Because of the delicate situation, these young ones can easily catch a cold. One of the challenges in having babies is that they struggle to communicate what is wrong. They have the weak thermal regulation capacity, so they cannot tell you if they are feeling hot or cold unless it has become too extreme. As such, you should shop for winter clothes before this challenging season starts. Here are some considerations to dressing your child for the cold time ahead:
Baby clothes inside the house
Layering clothes is the most effective way to keep your little one cosy. If the temperature is around 20°C, a long-sleeved bodysuit would be adequate. However, if it goes down below 16°C, you should make him/her wear an additional layer of winter pyjama set to ensure that he/she is warmly tucked in. It would be helpful if you also have a heating mat to help regulate your child's temperature. For newborns, it is essential to make them wear mittens and beanies even as they sleep since they will also help in thermoregulation.
Baby clothes outside the house
If you are going out with your little one, the general rule is that your baby should be wearing more layers than you. For instance, if you are comfortable with just wearing long sleeves outside, then your baby should be wearing a long sleeve zip up, a bunting, and snug-fitting mittens and beanies. A zip-up is more suitable than an onesie when going out because it is easier to remove when you need to change his/her diapers. It also provides more coverage.
If there is snow outside, it would be best if you also donned him/her with a thick jacket that can protect him/her from the moisture outside.
Types of materials for winter wear
Cotton is the most preferred first layer of clothing for babies. Aside from being soft to touch, cotton is hypoallergenic, and it absorbs moisture. Furthermore, cotton plants are often grown naturally, so your baby will be safe from toxic chemicals, such as pesticides, herbicides, and insecticides.
Clothing made from wool and fleece is a perfect addition to their attire. Just like cotton, wool has an excellent ability to regulate moisture and heat. However, it is best worn after cotton as some products may cause itching for babies with sensitive skin.
On the other hand, what gives fleece an advantage is its plush feel. Microfleece is the most common type used in winter clothes because it is double-sided and lightweight. However, if it becomes too cold, covering your baby with a polar fleece jacket would provide additional warmth since it is thicker than the regular ones. You can also get a blend of fleece and cotton material for the sweatpants to get both the warmth of the former and the hypoallergenic property of the latter. It should be noted that if your fleece clothing is made from polyester, then it is advisable not to let your children wear it to sleep. This is because polyester fleece is not suitable for thermal regulation.
There is nothing more precious than your little one. Therefore, protecting him/her from harmful elements, like cold, is a must. To avoid making your baby uncomfortable and keep him/her away from sickness, you should always don him/her with the clothes appropriate for the season.