How can you learn more about your indoor and garden plants on your smartphone?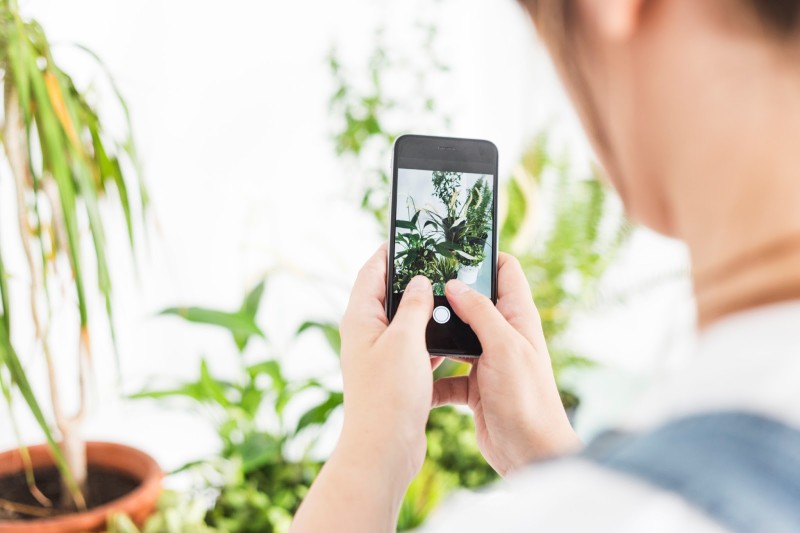 Find out which apps can help you recognize plants and what features these apps offer
Have you ever wondered how best to care for your indoor or garden plants? If you are interested in the topic of flora, caring for your garden or can't find how to faithfully nurture your favorite plant, then this article is for you!
With the advent of new technologies, all areas of our lives have begun to develop. Including the development of mobile applications. Today with the help of your smartphone you can identify any plant, choose care for it, cure it, and even set reminders to water it! Today we will consider the list of the best plant identification app.
1. PLNT
The PLNT app is about 98.7% accurate in identifying a plant. The app tells you about the plant species, diseases and more. The following plant care features are available in the app: watering reminders so that you always remember to water your favorite plant, in addition to the reminder, the app calculates the amount of water needed for each plant using a watering calculator. PLNT also has a separate block about plant diseases, you can use it to read about diseases, recognize them from photos and learn how to cure your plant. Light meter is another of the app's useful features, you can use it to determine the optimal lighting conditions for your plant's health. There is also a blog section in the app, where you will find a lot of useful articles about indoor and garden plants, useful tips on gardening.
2. PlantNet
How does PlantNet work? The data in the application is divided into projects, by default plant information is searched in the project of your region. If no matches can be found, it is possible to continue the search in other available projects. The app identifies a plant by photo, but in addition to identifying the name of the plant, the app has a feed of photos of plants with names uploaded by other users. It's worth noting that the app determines the plant species very accurately, sometimes finding multiple matches. You can compare and choose the right one yourself from the proposed photos. For each plant, the program provides its Latin name and allows you to read an article about the plant on Wikipedia.
3. iNaturalist
This application is similar in functionality to PlantNet. It was developed by scientists at the University of California, Berkeley. iNaturalist can recognize not only plants, but also insects, animals, and birds. This application is mainly designed to work with flora and fauna of the wild world, but it also does a good job of recognizing houseplants.
To recognize a plant, you need to take a picture of a house flower, then click on the "view suggestions" button. iNaturalist will display the most likely variations of its name for your plant. If the plant is identified correctly, you can upload it to the database and add its description to tell other users about this kind of plant.
4. PictureThis
The application perfectly identifies the species of a plant, gives its name and attaches photos. Also, in case of successful recognition of the plant, the application offers a number of tips on how to care for the flower, as well as a description of diseases that can happen to your flower. There is a disadvantage to this app – there are many of the features that are paid, so when choosing this app, keep in mind that you will have to pay.
5. PlantSnap
A very advanced program with a large database containing flowers, trees, mushrooms, succulents, and cacti from all over the world. The usage is very simple: take a picture, wait a few seconds and the plant is recognized. The PlantSnap app uses machine learning and artificial intelligence technologies to identify plants. PlantSnap is equally good at identifying plants in the wild and those that live on your windowsill. After recognizing a flower, PlantSnap displays a brief description of it. The app has a paid and free version. In the free version, you won't be able to upload more than 10 photos per day, which is quite low considering that the program doesn't always recognize plants the first time.
To summarize, there are many apps that help plant lovers to recognize flowers, trees and indoor plants. Such apps have many features, such as watering reminders, complete plant information, descriptions of diseases and their solutions, forums where gardening enthusiasts share their experiences. Also, many applications have interesting chips, which are worth clarifying on the application's website. In any case, if you want to use such an application, we advise you to start by choosing one from the rating of our article. These apps are tested and guarantee results on recognizing plants from a photo. When choosing an app, be sure to pay attention to its features so that you are completely satisfied with your new app.