Startup
How Chirag Alawadhi Became an Eccentric Entrepreneur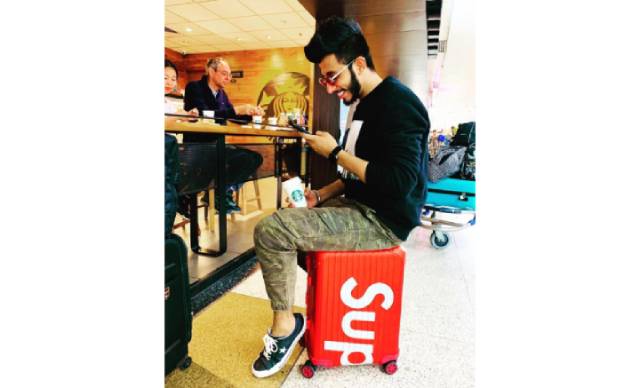 Kickstarting your career in your early twenties has its own perks, and Chirag Alawadhi knows this better than any of us. Chirag is one of the most successful Digital Marketers and Social Media Influencers who has worked with Steelbird, WittyFeed, and Marketing Moves. Having tremendous exposure in the field of digital marketing works in his favor. Chirag's veracity is the main reason behind his success. Every entrepreneur wants to work with him because of his dedication and self-reliance. By looking at Chirag's journey to success, one may believe that life handed him everything on a silver platter, but very few people know that he has strived for everything he has today.
During the early phases of his career, Chirag Alawadhi had to work for his clients without any financial profit. He knew that working for those clients will help him to sharpen his skills. Chirag learned to take risks and overcome failures. He used to make content with the help of an inexpensive phone. Still, Chirag kept striving hard to climb the ladder of success. Today, Chirag Alawadhi has achieved several milestones in the Entrepreneurial field. Every entrepreneur relies on his skills and strategies to grow their business.
Chirag Alawadhi's Entrepreneurial career has never been effortless. But his family and friends supported him through his thick and thin. People have started knowing him for his zeal. His tactical gambits make him the most renowned content strategist and Youtube Consultant. As a skilled social media influencer, Chirag fulfills his responsibility to drive his audience towards success and help them in every possible way. He is the founder of iPromptdigital.com, Marketing Moves, and Esports Minute. When Chirag Alawadhi was asked about his success, he said, " The only reason I am striving hard is that I don't want to settle for any less than I deserve. I hope my hard work is taking me closer to my ambitions." Chirag Alawadhi is working hard to be the change and achieve his goals. He knows that he has to keep his nose to the grindstone and work harder for his dreams. It might get difficult, but Chirag's dedication will allow him to achieve everything he desires.