How Covid19 opened doors for new opportunities – Vidya Venkatraman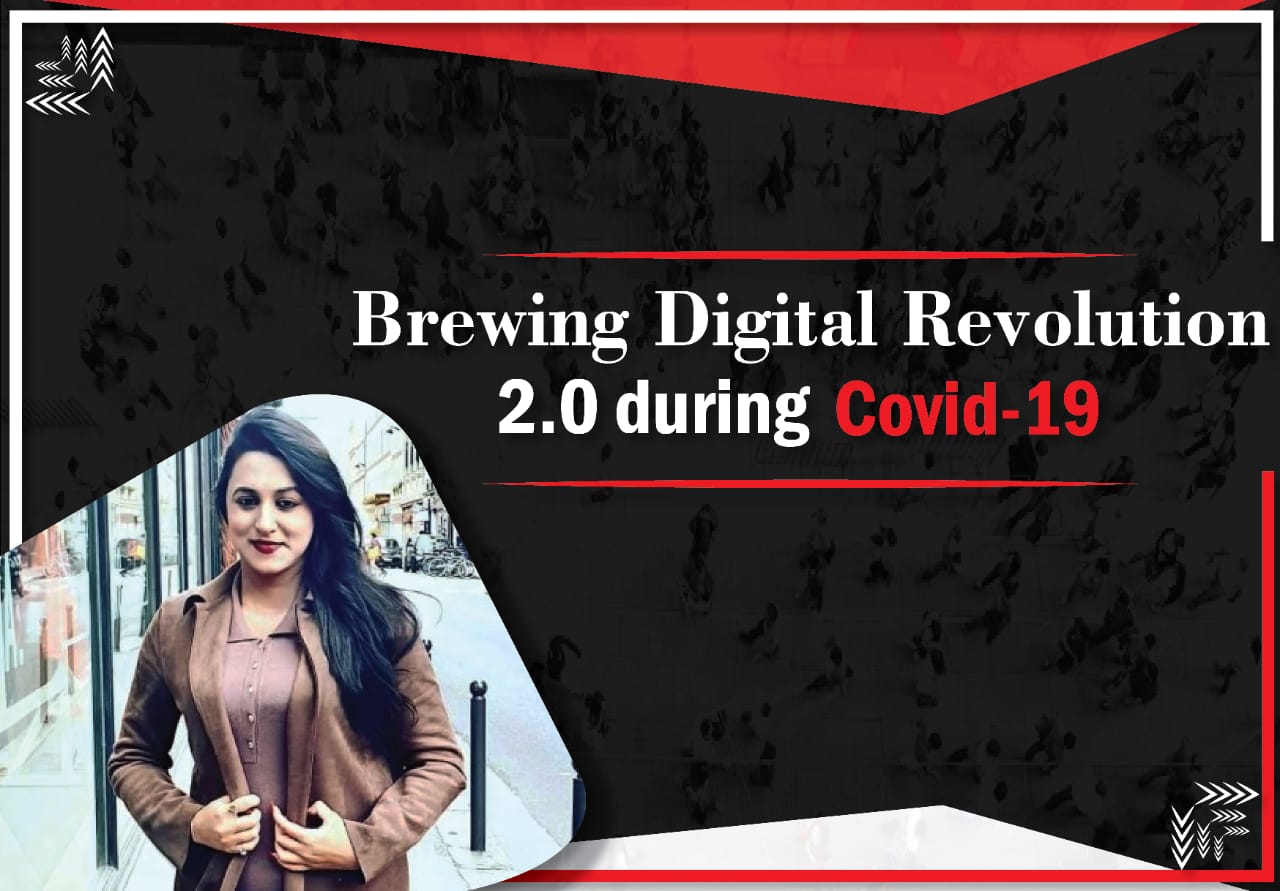 Start-ups are often the trigger for radical innovation and have been established as important drivers of economic and job growth. Young enterprises employ about 20% of the workforce, but they generate roughly half of all new employment globally, and their innovation adds significantly to total productivity growth, with half of it going to the country's advantage.

During the COVID 19 crisis, start-ups remained to be critical for economies. Some innovative young enterprises responded swiftly and flexibly to the epidemic, playing a critical role in assisting many countries in their transition to totally digital employment, education, and healthcare, as well as providing medical goods and services.
Vidya Venkatraman's Meraki & Co. is one such successful emerging start-up. Owned by a woman who has been motivated by enthusiasm and goal-setting since the beginning of her profession. IBS Bangalore marketing graduate with a diversified background who obtained valuable experience working for 5 years at firms like as Practo, Indiabulls, Yellow Tie Hospitality, Aflatoon Digital, and Fashion TV.

Meraki & Co., her brainchild, was born out of a desire to start something on her own. Vidya lives by this mantra in life and now via this company, putting your creative passion into everything you do.

"While I noticed that the world had been seriously struck, and that all sectors had been hit with large populations confined to their homes due to limitations and closures, and that India had been hit as well, during the pandemic, Meraki was born."

"The tables have been turned, and people are becoming more digitally secure, signalling the start of a new digital market period. She used this occasion to demonstrate that businesses and customers that only took advantage of the opportunity would succeed in a world where millions of people were still without access to the internet", she adds.
It's not simple to go to bed each night with higher ideas and goals in mind. "With some extremely interesting and major customers onboard soon, I guess I'll be a little closer to attaining a bit with each step forward. She also says she intends to open a number of outlets in India as well as in Europe and the United States."

In the future, digital marketing will be able to reach more individuals, but the challenge will be to keep them moving forward.
Covid may not completely transform the future of digital marketing companies, but it has overloaded current patterns. Marketing firms were able to adapt to these changes during the pandemic, but they will have to do so again once the outbreak is over.
It will be essential to understand that both the consumers and your customers have changed their behaviours and therefore cater to your services. There may be a higher demand for digital marketing in the future, but greater competition will balance them out. You will need a
strong brand to develop and invest in the flexibility that works for your customers and your business.
The future is bright for digital marketing businesses following Covid, but only for those who can adapt!