Nissan will construct a new small electric SUV at a billion-dollar UK manufacturing hub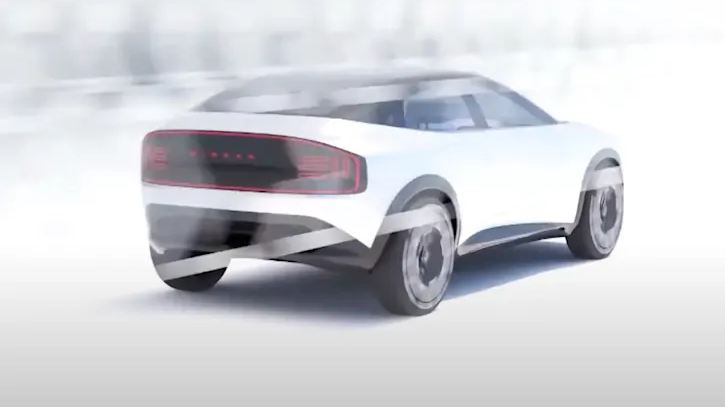 Nissan has affirmed plans for a new £1 billion (AU$1.8 billion) electric vehicle manufacturing 'hub' in the UK, which will be home to the production of a new yet-to-be-named electric SUV, expected to be measured also to the Juke.
Affirmed overnight, a $1.8 billion investment will see the 'Nissan EV36Zero' manufacturing hub set up around Nissan's current plant in Sunderland, UK, housing a battery 'gigafactory' set to create nine gigawatt hours (9GWh) worth of cells every year, with plans for an extension up to 25GWh or 35GWh of capacity later this decade.
Featuring activities at the facility will be the production of a new electric SUV, because of the Renault-Nissan-Mitsubishi Alliance's CMF-EV platform, shared with the forthcoming Renault Megane E-Tech Electric (or MeganE) and bigger Nissan Ariya.
While not formally affirmed, it's reasonable the Sunderland-built electric SUV will be a more modest offering, estimated comparably to the current Juke (additionally worked at the plant) – as reputed in reports out of the UK earlier this year.
Subtleties of the new model are so far thin on the ground – including when it will go on sale – however, a rendered video released by the Japanese vehicle producer shows the hybrid will select a sporty coupe-like roofline, combined with supersized alloy wheels futuristic front and back LED lighting signatures.
The CMF-EV platform on which it's based is said to permit WLTP driving ranges of up to 580km – likely in a small SUV estimated also to the new Megane or unnamed Nissan, with the bigger 87kWh battery pack.
The extended 'EV36Zero' site will offer capacity concerning 100,000 electric vehicles to be fabricated each year. Production of the new SUV is likewise set to be extended to other global Nissan production lines, with the UK plant to supply "European markets traditionally served by Nissan's Sunderland plant"
One of the markets right now provided by Sunderland is Australia, with UK-built Juke, Leaf and Qashqai vehicles all offered in local showrooms – however, don't secure a local launch for the new small electric SUV presently.
"This project comes as part of Nissan's pioneering efforts to achieve carbon neutrality throughout the entire lifecycle of our products. Our comprehensive approach includes not only the development and production of EVs but also the use of on-board batteries as energy storage and their reuse for secondary purposes," said Nissan President and Chief Executive Officer, Makoto Uchida.
"Our announcement today comes out of lengthy discussions held within our teams, and will greatly accelerate our efforts in Europe to achieve carbon neutrality. The experience and know-how gained through the project announced today will be shared globally, enhancing Nissan's global competitiveness.
"Nissan will continue to leverage its strengths in electrification to become a company that continues to provide value to its customers and society."
UK Prime Minister Boris Johnson added: "Nissan's announcement to build its new-generation all-electric vehicle in Sunderland, alongside a new gigafactory from Envision-AESC, is a major vote of confidence in the UK and our highly-skilled workers in the North East.
"Building on over 30 years of history in the area, this is a pivotal moment in our electric vehicle revolution and securing its future for decades to come.
"Commitments like these exemplify our ability to create hundreds of green jobs and boost British industry, whilst also allowing people to travel affordably and sustainably so we can eliminate our contributions to climate change."