How Entrepreneur Stephen Scoggins Develops Strong Habits & Focus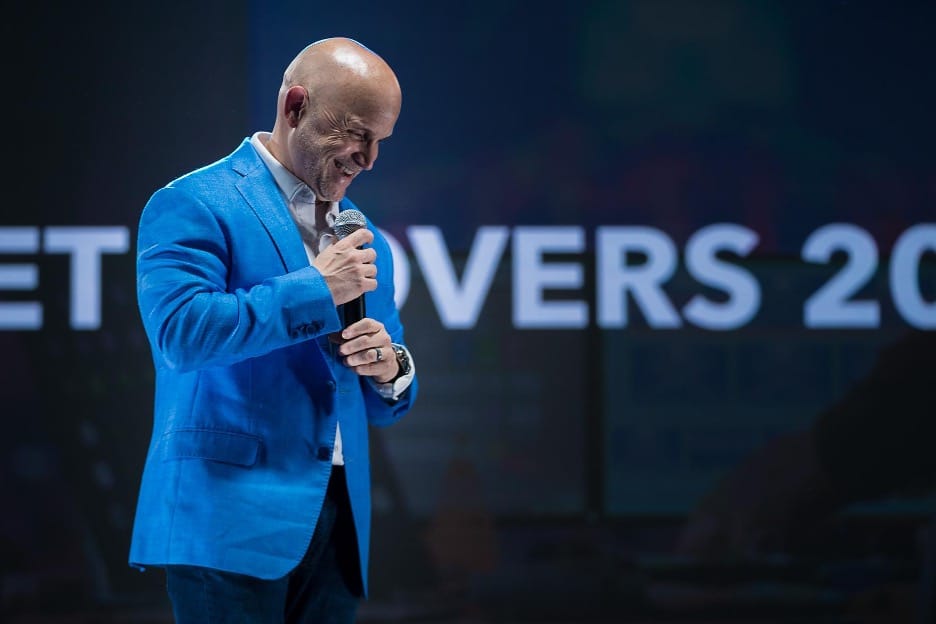 Stephen Scoggins is an author, inspirational speaker, and 6-time Bootstrap entrepreneur. He's taking his first company from sleeping in a car to a high 8-figure business, employing hundreds across three states. Now, he focuses on serving the person he once was throughout the fields of life mastery and entrepreneurship.
Who or what inspired you to become an entrepreneur?
My greatest inspiration outside of my Nanny came down to two people: Steve Myrick, a local home builder, and Susan Batts, who I referred to as Mamawama. Susan took me in as her own on multiple occasions, and was a former high school girlfriend's mother. Both encouraged me and taught me different things that radically changed the trajectory of my life.
What are some of your best habits & what do you recommend for someone looking to stop bad habits?
I believe that great "habits" are simple principles of truth in disguise. As a result, I am a firm believer in deciding the outcome I want and working backwards towards those actionable steps and milestones I need to get there. A bad habit is nothing more than getting a negative result you are not proud of. For some, it may be as little as consistently embellishing the truth. For others, it may be something more serious like a gambling habit or out of control spending habits. At the end of the day, it comes down to three steps.
IDENTIFY — Identify the result you are getting that you don't want, and take a hard look at where that is rooted in your life and gain perspective all around it. Where did you learn to handle money, relationships, or the belief you have in your potential for the future? Was it a parent, an event, or school? In other words, who taught you to settle for anything less than your best?
CHOOSE — Choose the polar opposite methodology. For example, if it is a spending problem, then you may decide to go into an all saving mindset for a minimum of 60 days as your muscle memory of the new routine takes over. That way, it will be far easier to find a balance between the two.
ROUTINE — For me, I had to physically write down what my routine would be on paper in advance of taking action. Then, I would post it in areas of my home where I would have to look at it every day. There is something about keeping promises that you made to yourself as you are learning and growing. I have actually found it can rapidly grow self-confidence.
How do you develop a strong focus, and avoid distractions?
"The only way I have been able to increase focus is to decrease distractions."
Distractions are poison to productivity. It doesn't matter if it is ding, a dong, or constant interruptions, if you want to focus more you have to identify what they are then and remove them. When I am creating content, I do so early in the morning with my phone off, and with a small caffeine boost. In other words, I found it helpful to do my concentrated work while others are sleeping or otherwise occupied.