"How to become a blogger? Secrets that no one will tell you" Ms. Sona Samipoor explains about starting a blog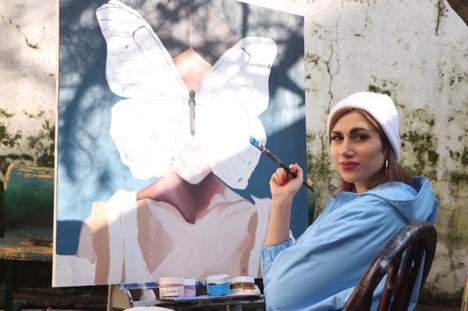 Bloggers are categorized according to the type of content and the number of followers they have. Some of them have hundreds of millions of fans and some of them are micro-influencers who produce content for thousands of people. Bloggers and influencers are essential to the diverse content of social media. Most of these people focus on a specific topic and produce content about it. There are several categories for bloggers, and you can see one of them below. These bloggers have a lot of influence in the marketing of YouTube and Instagram
Bloggers usually have an attractive life or, like their page shows, they have no problems in their lives. Clothing models, make-up artists, housewives, and bloggers who showcase their lifestyles fall into this category. These bloggers usually have a lot of followers, which is why they advertise different products. They go to different stores, try on different clothes and display them on Instagram. These are attractive bloggers of influencers.
Not everyone can be a successful blogger, and not only do you have to have a certain path to success but there are some important things to keep in mind.
Instagram has more than 800 million monthly users. If you. Want to be a part of Instagram bloggers and influencers, you have to show yourself more prominently than others. You need to pick a specific topic and talk about it. If you have mastered the topic of your choice, the number of followers in your Instagram marketing no longer matters.
Producing quality content, though, may seem easy at first. But the quality of the content you publish determines the number of your likes, comments, and followers. A blurry selfie or a dimly lit food image makes the audience run away. But if you use beautiful and high-quality images, people will be attracted to your images and talk about your content. If you want to be a successful blogger, you have to invest in your mobile phone or camera. Practice photography and take photos that have good composition and light. In addition to good photography, you should also write attractive captions and use appropriate hashtags.
The more people you work with, the easier it will be for you to succeed in the blogging process. Gather a network of influencers and bloggers on your subject and follow them. Try to join them and welcome opportunities for cooperation. Participate in their courses and have more engagement with people like you
All bloggers and influencers have business or business accounts on Instagram and other social networks. A blogger needs data to see how effective he or she is, regardless of the topic he or she is working on.
Instagram also gives you this data in its business account. The audience interaction with your page, the number of comments, the number of likes, the number of times your content has been published and the number of times your post has been saved can be seen in your Instagram business account.