How to publish your Instagram Story from your computer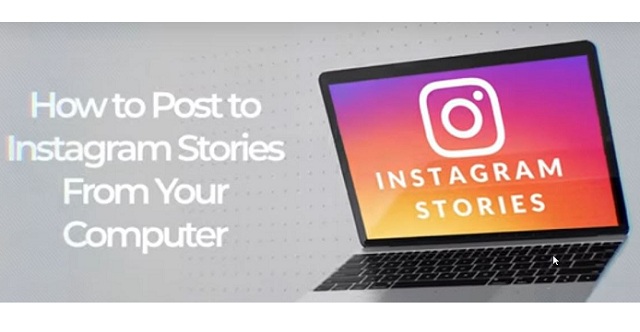 Everyone knows how Instagram stories are popular. They undoubtedly help you to gain new Instagram followers. Posting an appealing story is art. But it is a bit complicated to share it from the mobile device. The good thing is that you can post your Instagram stories from the desktop.
Do you want to publish an Instagram Story from the desktop, whether from a PC or Mac? As the adoption of Instagram Stories continues to progress rapidly, companies are adapting to this format by buying real Instagram followers and organizing to create and distribute stories on their Instagram account.
For some of them, the desktop represents an interesting choice, in particular, in order to easily integrate content produced outside the application. If you want to know how to publish stories from the desktop, this article is for you. This is what we will see together right away. Let's get into it!
No. 1: Post an Instagram Story from a computer:
As quoted by www.activeig.com, Instagram only authorizes the posts of Stories via its application. Even Instagram's marketing partners cannot use its API to publish stories directly to Instagram. Through them, you can, however, prepare your Stories from the computer, but you will have to finalize the posts using your smartphone.
Today, we will discuss two solutions for posting Stories to Instagram from a computer, and each has limitations.
The first is to imitate a mobile device via browser development tools.
The second is based on the use of a social media manager, which allows you to prepare the Story from the dashboard from the desktop and then publish it via the application, at the same time or after receipt of notification if you have planned it.
Note that at the time of writing, not all providers on the market offer the posts of Stories via a notification.
For this tutorial, we chose Chrome as a browser (Best solution), But you can select other tools, depending on your affinities.
No. 2: Publish an Instagram Story from Chrome
Follow these steps to publish your stories from Google Chrome.
Open a tab in Chrome and sign in to your Instagram account. Position yourself on your Instagram profile page.
Click View> Developer Options> Development Tools
Select the Toggle device toolbar icon to switch to the mobile view.
Press Responsive and choose iPhone 6/7/8 from the drop-down menu.
Reload your tab to bring up the menu at the bottom of the application.
Now that you access the menu, click on the Home page button located at the bottom left. This takes you from your Instagram profile to the homepage of your news feed.
Then press the circle "Your Story," located at the top left, and select your file on your hard drive.
Note that you can only use a file in .jpeg format. .Png is not supported.
From there, use the effects, sticker, or text tools, if necessary. Take into account that they have fewer options than on the mobile version.
You just have to publish your Story. Keep in mind that you are not able to plan your Story with this method.