How you can get the best business gas deal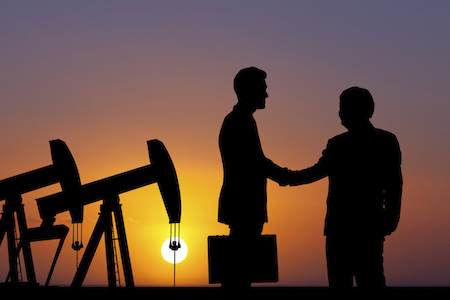 Remember that not all businesses require gas to operate, but the ones that need it ensure that they get affordable gas tariffs to reduce the costs. However, it can be hard to find the cheapest gas supplier on the market. The good news is that you can find online services to compare gas prices. In this way, you stand a good chance of finding a better gas deal quickly. This post explains how you can get the best business gas deal.
The business gas tariffs
As explained earlier, it can sometimes be challenging to switch energy suppliers. For example, when you decide to set up a new home energy tariff, you need to select a suitable energy supplier from a wide range of predefined tariffs. You also need to do the same thing when it comes to switching home energy.
Therefore, it's important to use Utility Bidder to check suppliers and find the gas rates that they offer. It's worth noting that each gas supplier needs to assess your business, check your location, credit history, and current consumption habits. They need to do this before they decide to give a quote to your business. Remember that this quote depends on the information that you provide.
You should note that you can get a great gas deal when a gas supplier gives you this service. This deal is designed to fit the needs of your business. However, two businesses cannot get a similar gas contract, making it hard to know the exact tariff that meets your needs.
To help you what to expect from gas suppliers when it comes to tariffs, here are some of the things you need to know:
Fixed rate tariff
A fixed rate gas tariff can be good for some businesses as it may allow you to agree on unit rates with the gas supplier. You need to pay these unit rates during the running of the contract.
The good news is that fixed rate tariffs can be competitive, though you should make sure to compare the gas prices before you decide to agree with the supplier. This can be the only way you can ensure that you receive the best rates.
Deemed rate tariff
When it comes to deemed rate tariffs, they usually work on 28 days rolling terms. This comes into effect when you fail to get a new contract from a gas supplier before the expiry of the current deal. You should note that gas suppliers tend to charge inflated rates for deemed rate tariffs, but you just need to give a 28 days notice to switch these costly gas tariffs to the affordable ones.
Rolling contract
With a rolling contract, it can hold you to a new and year-long contract while getting inflated rates. There are times when you can negotiate for new contracts on extended or blend terms.
This can allow you to get lower rates, especially if you choose a new long-term contract. However, these rates can sometimes not be that competitive when you compare to others available on the market.
Author bio:
I'm Jaylin: Guest post service planner of Leelija and full time blogger. Favourite things include my camera, traveling,caring my fitness, food and my fashion. Email id: [email protected]