HungryPanda Provides Consulting Service for Overseas Students in the UK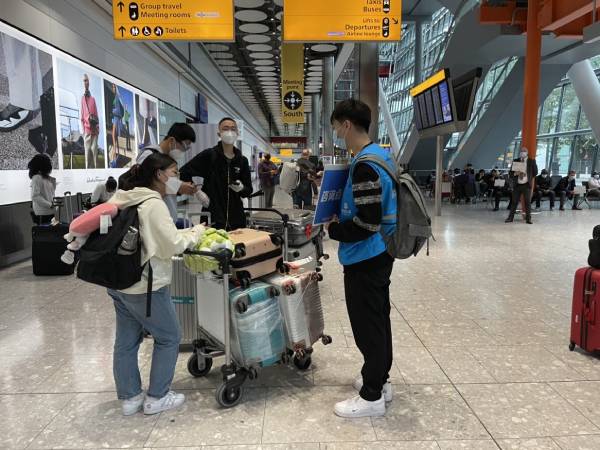 Recently, it is the return date for overseas students to come to the United Kingdom, as all British universities plan to have offline courses, especially for Chinese students. Last year, they suffered from all online courses, many students chose to stay at home and graduated from 'Zoom University'. This year, the majority of Chinese students go to the UK for more participation.
Even the pandemic cases in the UK do not have a dramatic decrease, the government choose a flexible method for all limitations. Chinese students have already been familiar with the zero-case policy. Going abroad means more concerns.
Universities UK says that by the end of the autumn term, many universities will have vaccination facilities on campus, including temporary clinics and NHS vaccination vans, to ensure international students have access to free and fast vaccination services. But until then, and especially just arrived in the UK, international students will face more uncertainty.
Most universities are currently arranging private chartered flights and will meet students at London Heathrow Airport for a chartered bus to the city of their university. Other international students have also secured a pick-up service in advance. However, there is some uncertainty as to the timing as it is currently a peak time for departures from the airport.
With this in mind, HungryPanda, the leading Chinese food delivery company, has arranged a living information consultant service. The service is available for international students who have just stepped off the plane to answer questions about life in the UK and to facilitate their first experience in the UK.
The service provided by HungryPanda in London has been running for over a week now and has helped hundreds of international students who are new to the UK, whether bank card applications, shopping or restaurant recommendations, the HungryPanda staff are working hard to help people adapt to their new life in the UK better and faster.
Founded in 2017, HungryPanda has become the largest Chinese food delivery platform worldwide. Now, the company operates in over 60 cities in 10 countries, and the market share is more than 60%, 90% of Chinese restaurants choose to partner with HungryPanda.
HungryPanda is always dedicated to provide a premium food delivery service for overseas Chinese by introducing a mandarin interface, customer service and friendly payments. HungryPanda will continue to increase customers' and partners' experience and bring authentic Chinese food to overseas Chinese communities.