Important points about success in the subject of art and painting from the words of Alireza Molaei, a famous Iranian painter and artist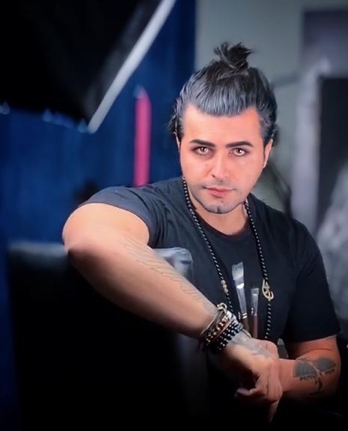 Do you think that you can not become a painter without skills?  It is an old saying among the general public that I can not draw even a straight line.  But you should know that it does not matter at all that you can not draw a straight line.  Even if you do not trust your abilities, you can use your creativity to create a beautiful effect.
When you enter the painting, you have to find your innate talent, not compare your left and right with others.  In the beginning, do not compare your paintings with Leonardo da Vinci or famous painters.  Basically, painting should be a form of entertainment for you and you should enjoy it, not look at it as a job.  Comparing yourself with others brings nothing but disappointment
You must have seen the paintings in the painting galleries that people see and say that my child can draw this too.  This style of painting is called abstract.  In fact, the painter shows a message with a simple shape and design.  Use the simple shape you like.  Draw a square, circle, or rectangle and try the primary color combination.  It does not matter what others say.  Surely you have understood the inspiration in your painting.
You do not need to use a vase on your desk to practice, this vase must be very complicated for you.  Start with simple exercises.  Practicing complex shapes takes time and does not allow you to continue your normal life.
Painting and drawing are very popular, but this is not the only art in the city.  You can also learn other art that does not require a brush.
Choosing the art of pottery can be a good choice.  This work does not require any design and is more practical work.  Visit our site to see the video of drawing and drawing training.
Photography is also a very professional art.  This can be good for those who have better math.  Start photography with your mobile phone, later you can buy a professional camera and continue specialized work.
Master Alireza Molaei was born on June 6, 1981, and is one of the most famous Iranian painters who is known as the best painting artist in Sweden.